As I don't have many figures of Asuna, I decided I wanted a scale of her, and this one cropped up on MFC for a decent price. 
Front: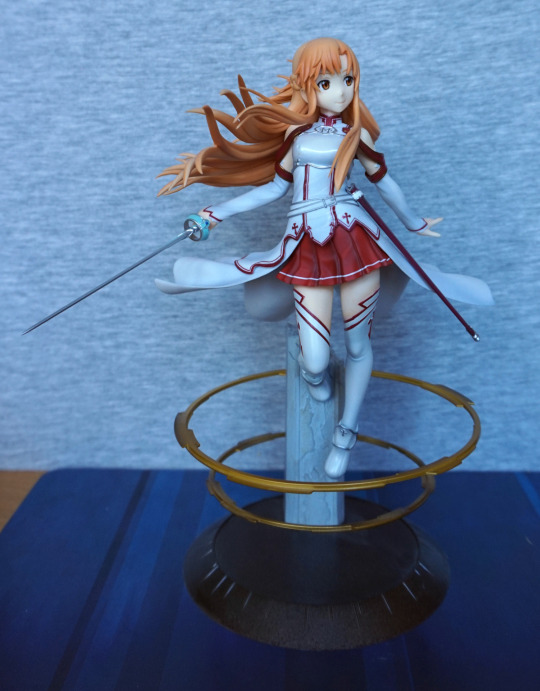 I was attracted to this figure by the pose and the golden rings. For this one, I think the promo version looks a fair bit more attractive than the final product, but it's still a decent figure. I like her outfit and the rings, but they're not as shiny as the promo version would suggest. The base is also a flatter colour – would've been nice to have more shading on this. 
For me, the weakest part of the figure is the hair: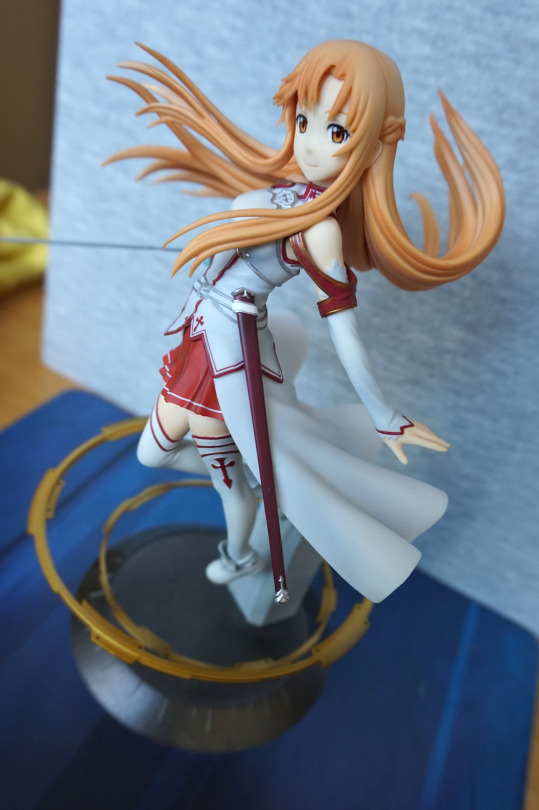 It has been nicely sculpted, but the paint makes it feel a bit plasticky. I feel it could've done with some darker shades. The rest of the details on this figure though, have been painted decently well, and the lines are nice and clean.
Left: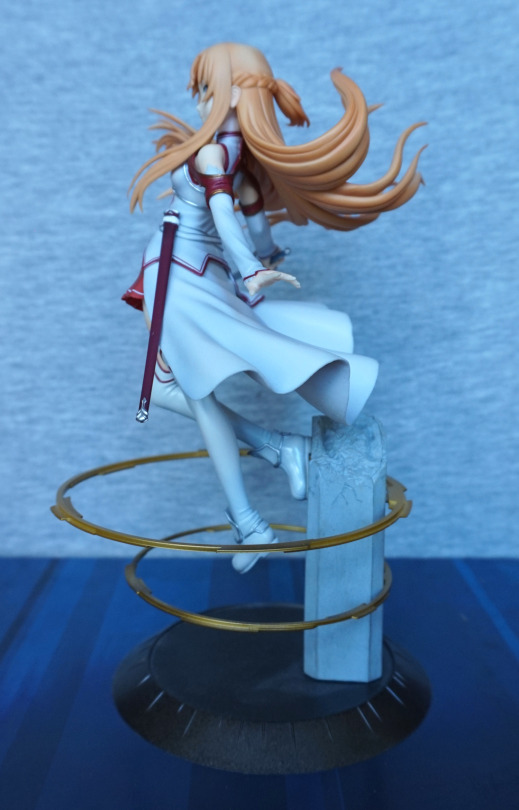 Here we can see her launching herself from the pillar – I do like this pose. They've included the braiding in here hair, so that's nice. The clothes are sculpted well, and include creases.
Right: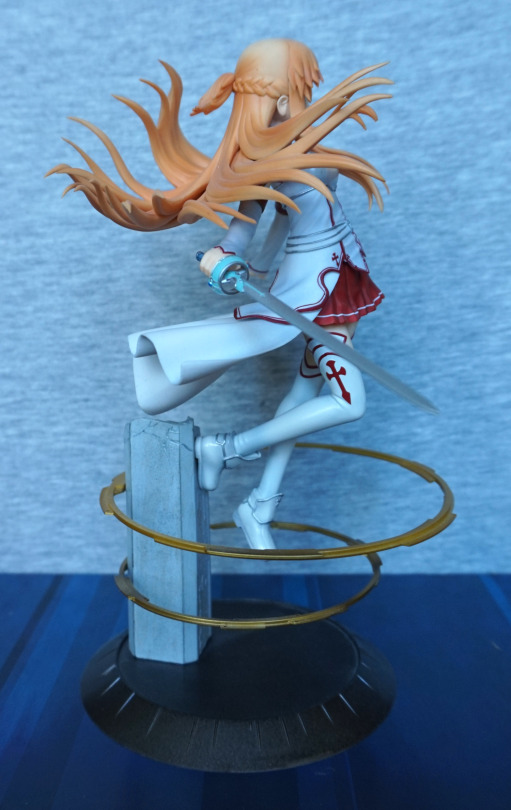 Here is her sword – this detaches at the hilt. She holds it well, and looks good. Her hilt is also a part that has to be attached. I think this picture also partly captures the plastic finish to her hair. The shading looks nice, and I love the way it's flowing out in different directions… but that finish… 
Back: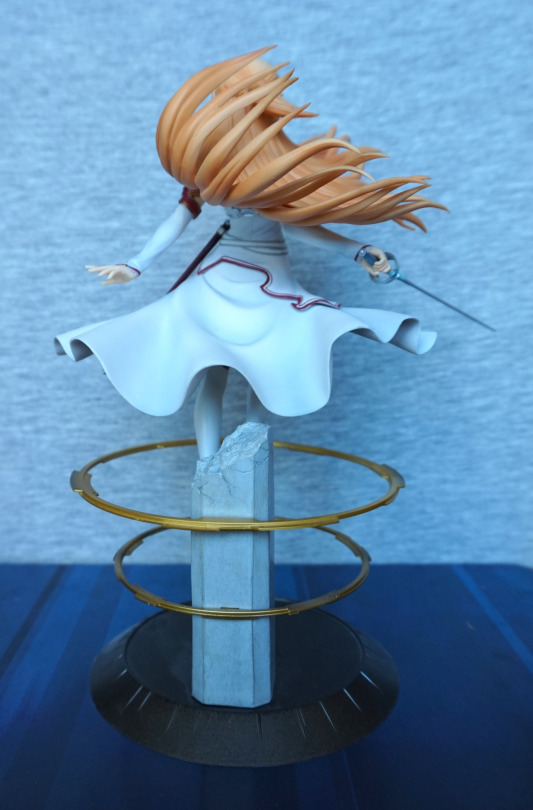 Her cloak looks good from the back, and the pillar has paint details from the back. The texture on the broken part of pillar looks good too. 
Overall, I think this figure is decent, and worth what I paid for it. I think the RRP is a bit much for it, what with the hair and the other smaller downgrades from the promo version. She seems fairly available in the aftermarket, and you can probably get her for a decent price.