This was a figure I got along with the Saber Maid in yesterday's blog. I hadn't come across her before, but loved the design: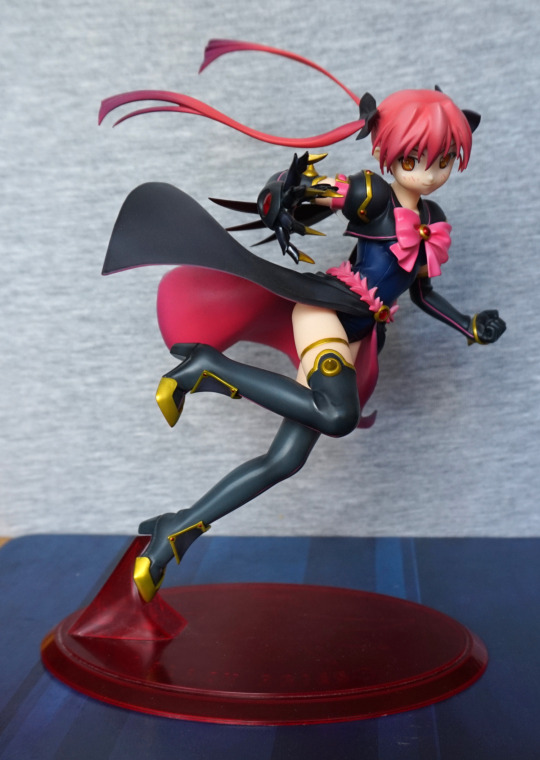 I love the pose of this character, the contrasting colours and the claw hand. Her hair also has a nice gradient, going from pink to purple. I also like the gold accents as they add some nice highlights to the figure.
Face: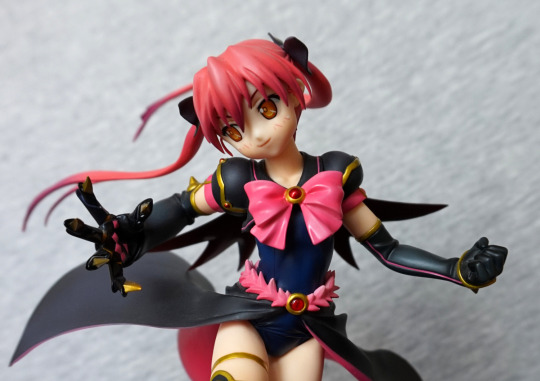 I like the small marks on her face, and the claw from this angle looks menacing. The shading on her… leotard(?) looks very nice too. I love the small crystal on her belt, and the large bow looks good.
Left: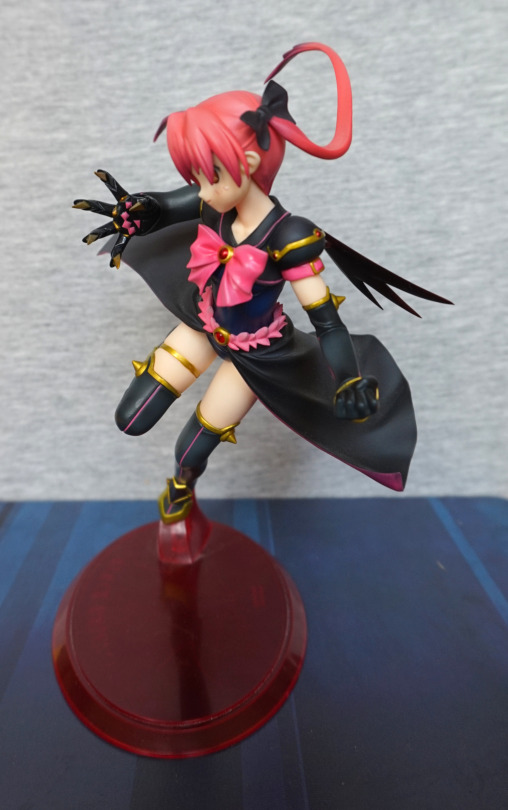 Here we can see the claw more front-on, and I love the crisp lines and details on it. Her hair looks nice, and has a good gradient to it. I also like the shading on her boots and gloves, so the black isn't completely flat.
Right: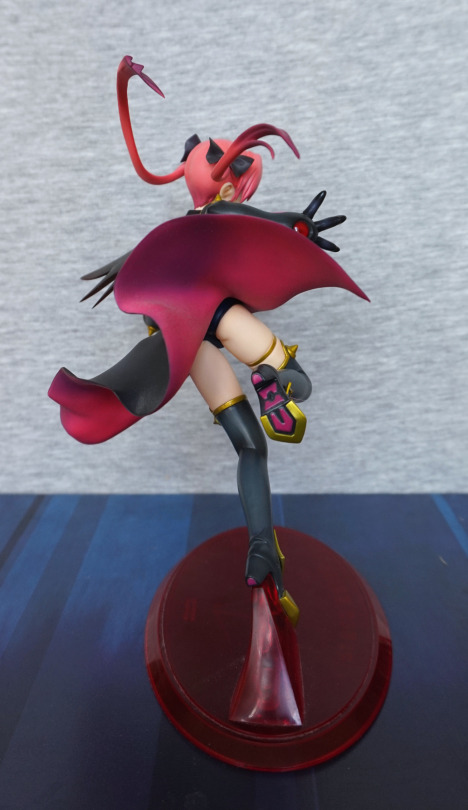 I love the gradients under her dress and the details on the bottom of her boots, plus they'e added creases where her ankle is bending the boots.
Back: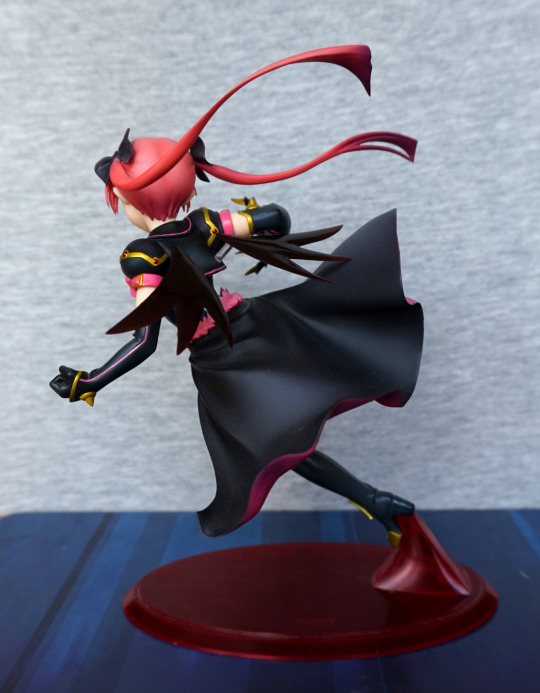 Here we finally get to see the wings that you attach as part of the assembly. In isolation, I think they look good,but they were a pain to get pegged in place. Due to the keying on the pegs, they don't feel like the sturdiest of things, so I'd recommend being careful with them, lest the peg snaps. Once you've worked out which way they go in, and have them in place, they're fine though. Love the motion in this figure, and I think this back shot really shows that off. 
Overall, I really like this figure, and glad I got her, despite not being familiar with her as a character. She only has this figure according to MFC, and at least it's a very nice one if you are a fan, though. Would recommend this figure. She feels sturdy enough, and being an Alter figure, she's likely to have support against leaning, so not too worried about that. With her relative obscurity, she seems to be fairly cheap to get hold of in the aftermarket.