Now for some alien warriors and their main nemesis…
First up, this dude: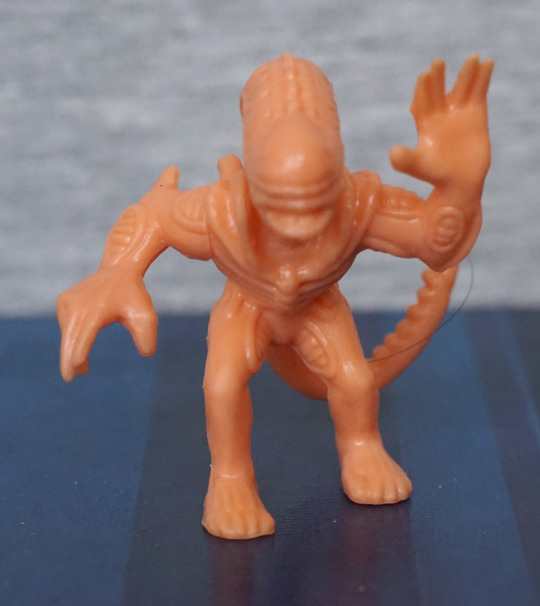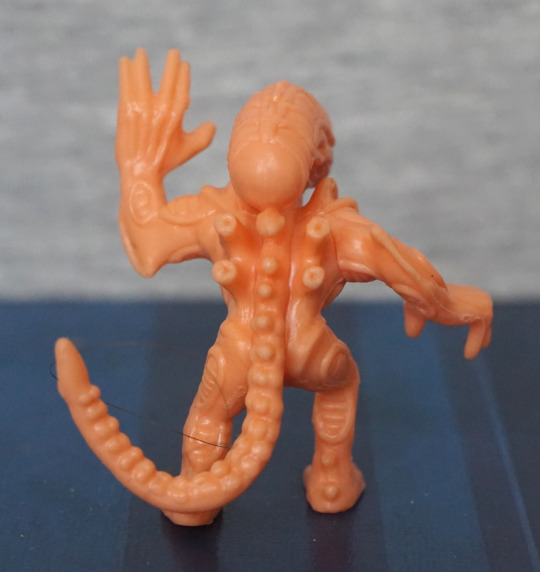 Why, hello there! This one, um, has a normal hair. That's mine. Sorry. Overall, he looks OK, pretty similar to the ones in the other set. Only this one is waving. 
Top of his head: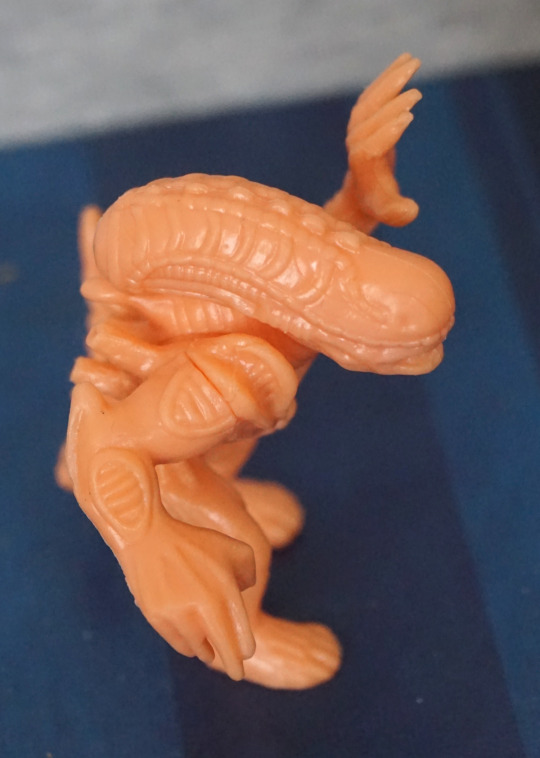 I do like the sculpting on the top of these alien warrior's heads. That part did come out well, though here we can see the arm joint is a bit "eh". 
Xeno number 2: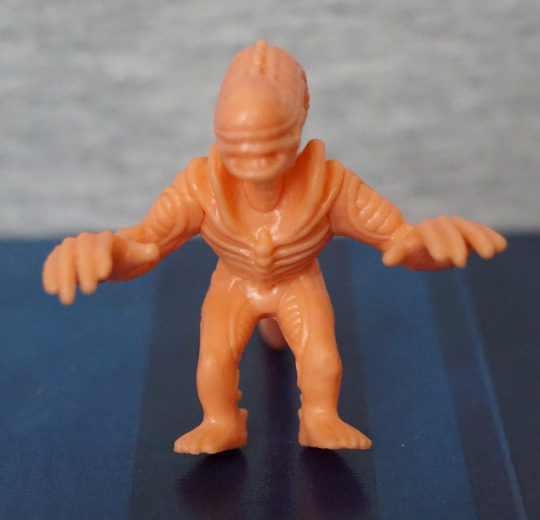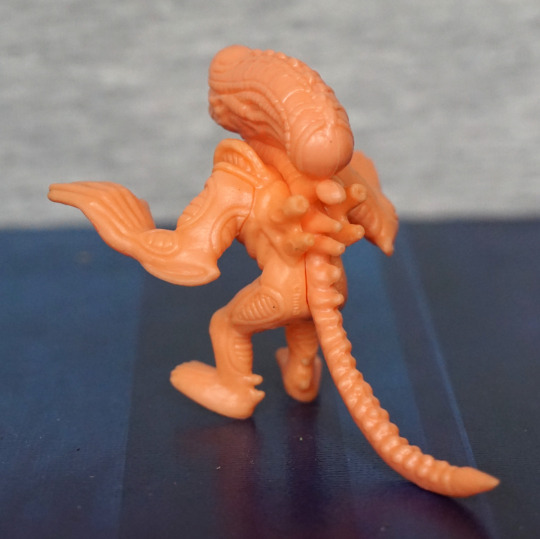 This guy… likes to lounge around. This guy I'd say is the weakest of the three warriors in this set – his pose isn't overly exciting, and he doesn't stand up on his own either… 
Lastly for the xenos: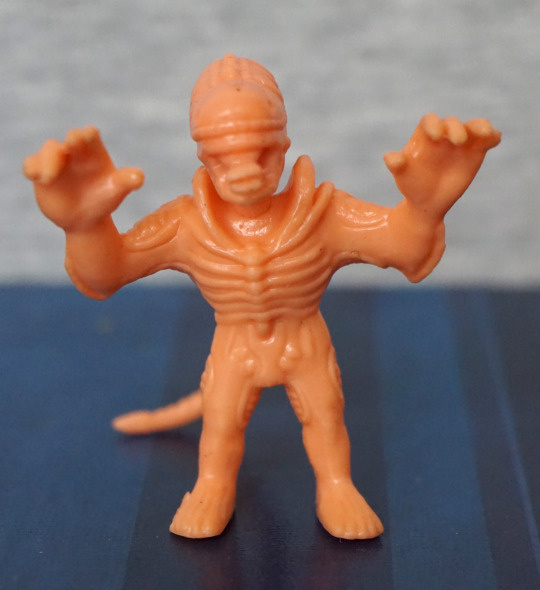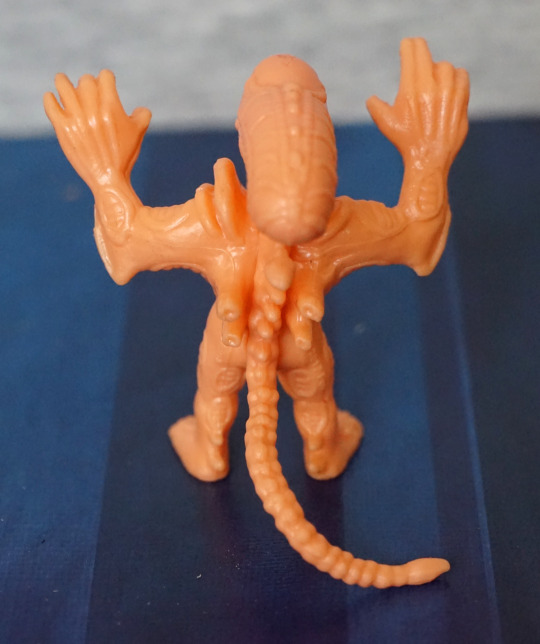 With his arms up, this feels more like a xeno pose, crossed with a M.U.S.C.L.E one. He's also in attack mode, with his inner mouth poking out. He also isn't super at balancing, but his tail does more to support him, so he doesn't look like he's lazing out. 
Now for their natural enemy… the Ripley!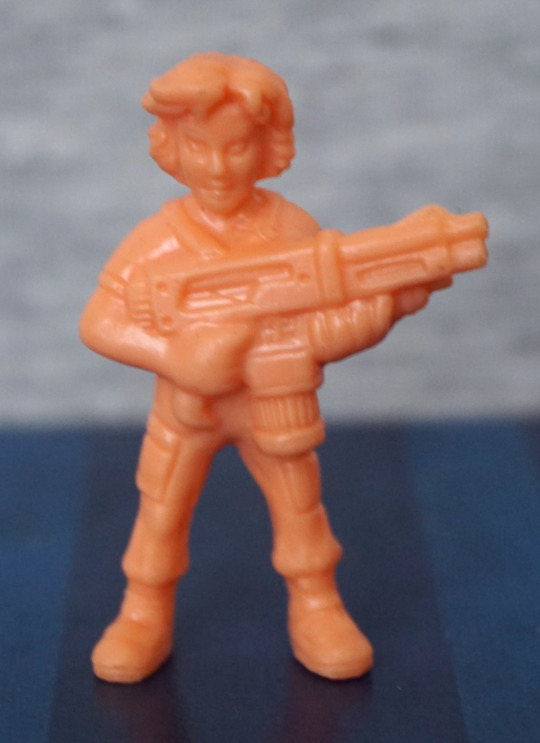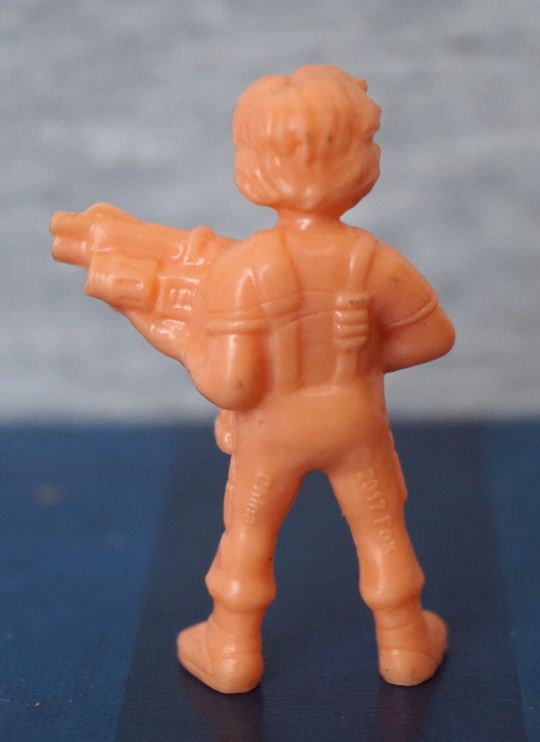 The sculpting feels more detailed than series 1, and she has something that almost passes as an expression. 
Ripley with Newt: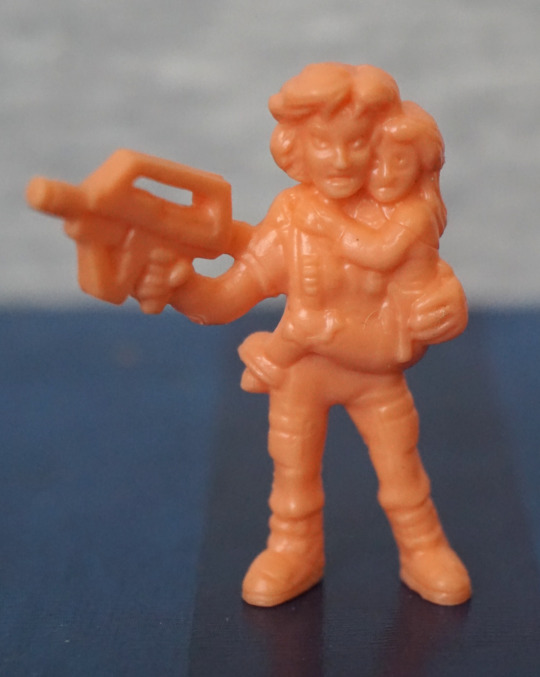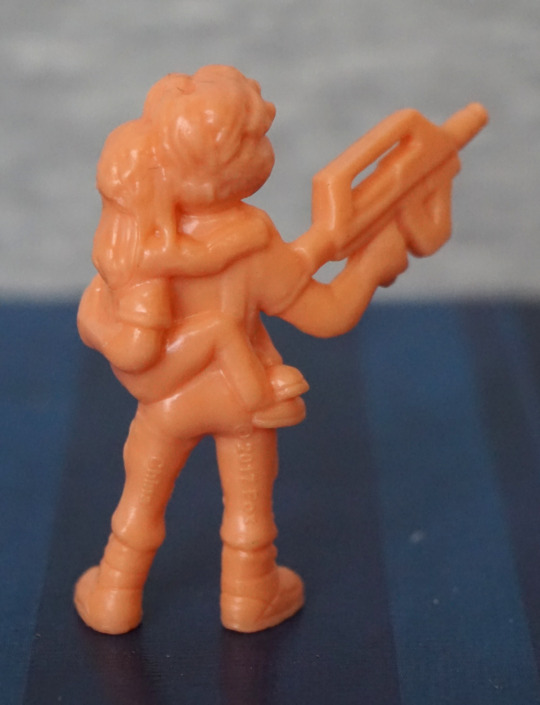 Another iconic "pose". However, I'm not too much of a fan of the sculpt on this one, no matter how hard I try to not see it. From the front, Newt looks like she's melting into Ripley a bit, and the faces look odd. From the back, Newt's leg looks like it has been flattened, which doesn't look good. The hair sculpts look good, if a little merged. Rifle looks the part though. 
Again, a mixed bag. The sculpts seem to have more detail in this set, but there's more balance issues with this set, or other moulding weirdnesses.