This was a random pick-up at the NEC Toy Fair, to go with the other fairy I have of this type. 
This one is apparently called Jinx and is part of the Rock Hard Fairies lineup: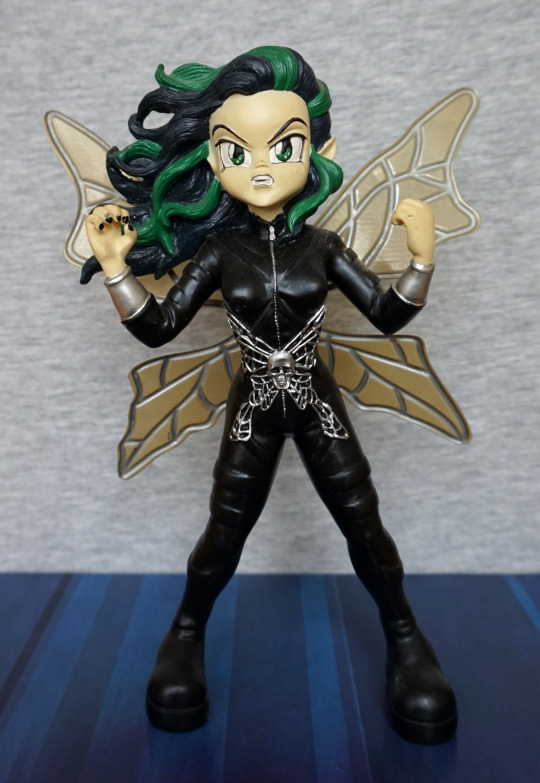 I was attracted to this one as I like her outfit – love the silver butterfly skull motif in the middle. And she can rock the tight outfit :P. I also like her stripey hair. 
Left: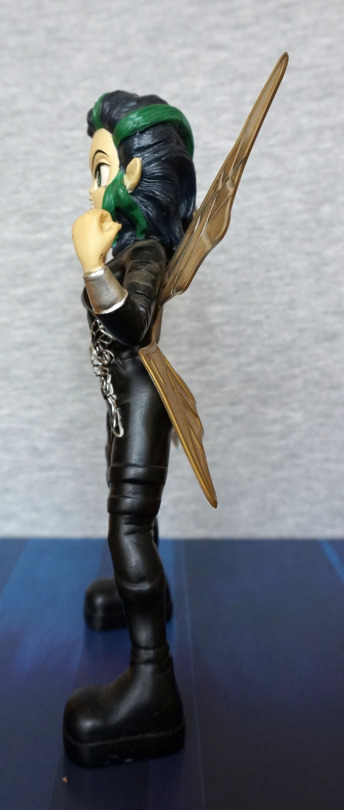 The texture sculpted in her hair is nice. Her narrow stance helps with balancing, along with the very square platform boots, so she's stable on the shelf.
Right: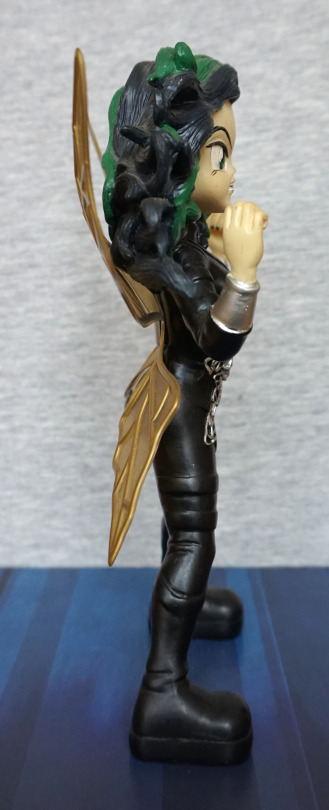 Not too much extra to see here. Some creaselines have been sculpted into her outfit, which is nice. Silver paint is a little overenthusiastic on her cuffs. 
Back: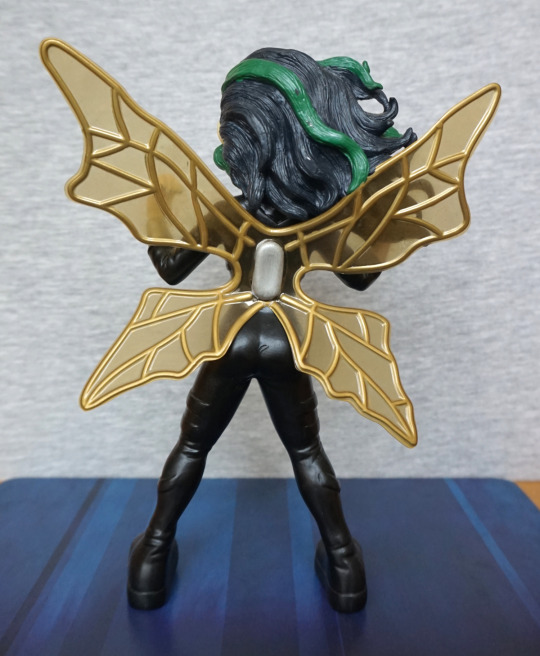 Her wings have yellowed over time, but I don't feel it ruins the look of the figure. Pretty sure she wasn't originally like this, but I like having this touch of colour. The backs of these figures don't look so good, due to the way the wings are attached. The back of the actual figure though is decent. 
Overall, decent if you can pick these up cheaply, but not a high-quality collectable.