Along with yesterday's figure, I bought this small figure of Lilith: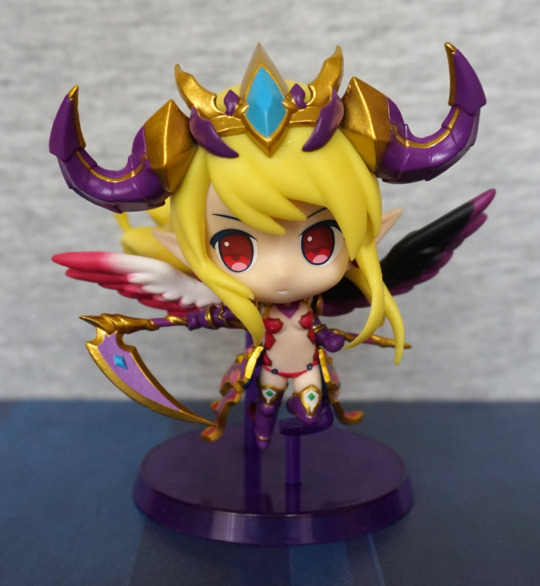 Was surprised by the small details on this figure, and the crown she wears has been nicely done. With the crown, the paint looks neat, and the colours compliment each other. 
Close-up: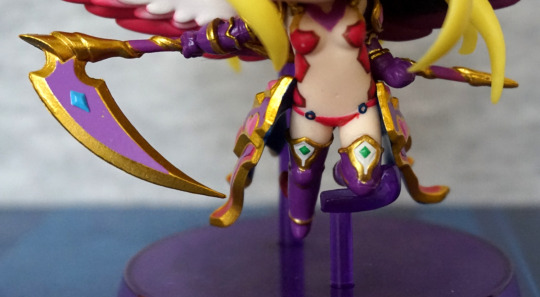 The clothes… of what little she has… have been printed well. The small parts on her leg are nice and neat. Love her scythe too – the purple-gold works really well imo. 
Left: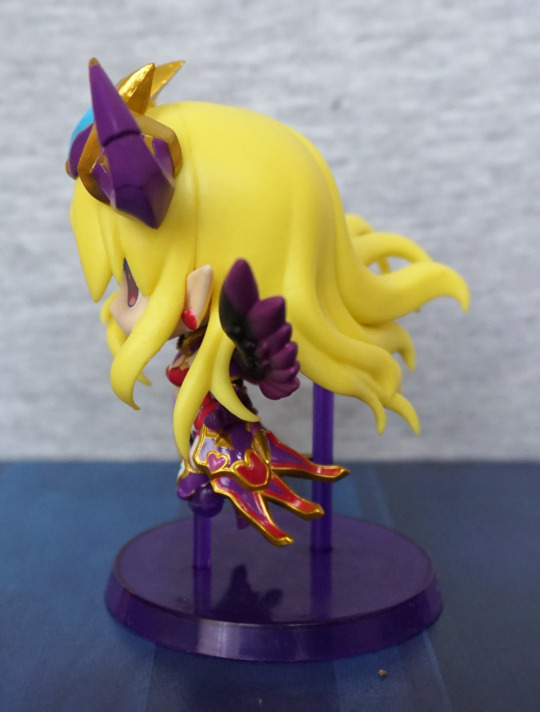 On this side, she sports a dark wing. We can also see a cute heart-shaped earring here too. I like the way her hair flows too.
Right: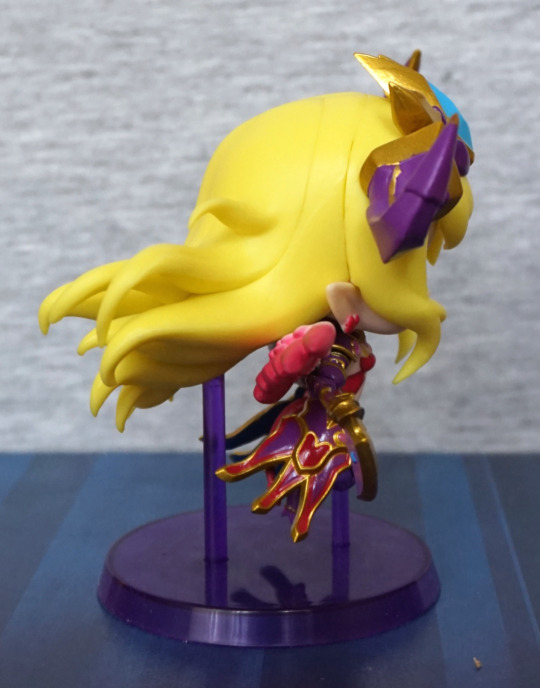 On this side, her hair seam is a bit more obvious, but not too bad. This side she has a red and white wing, which we can just about see from this angle. 
Closer look at the sides of her outfit: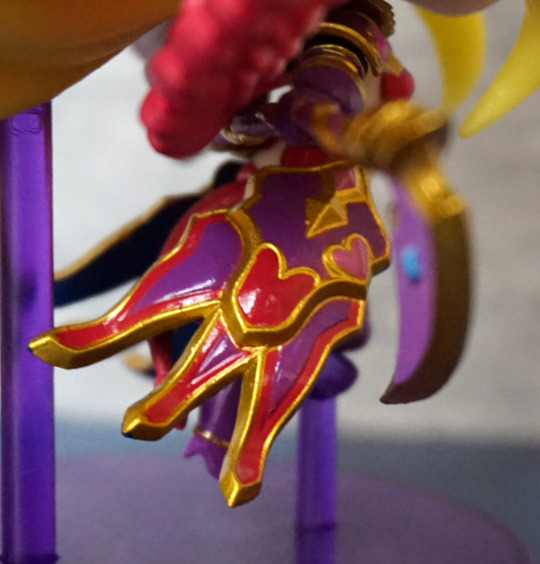 More material here, than the clothes on her body! Nicely painted though, with very minimal painting errors. Has a good amount of detail to it too. 
Back: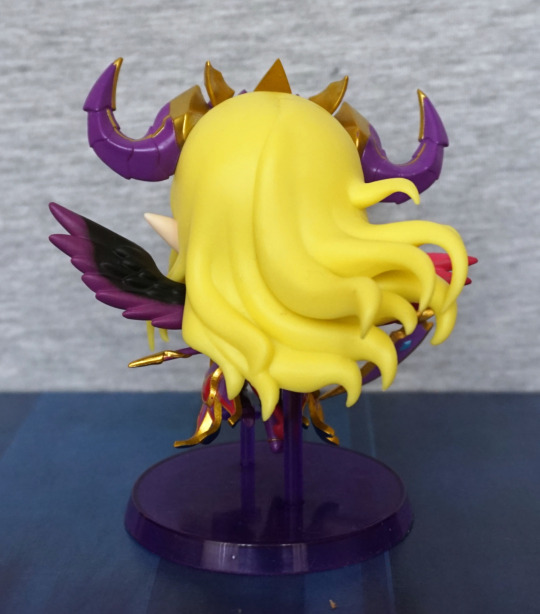 The strands of her hair are sculpted well, and flow nicely. There isn't any paint shading on her hair, which is a minor negative, but it still looks nice. 
Overall, I'm pleased with this small figure, and glad to add it to my collection.