And finally, let's look at Knuckles.
Front: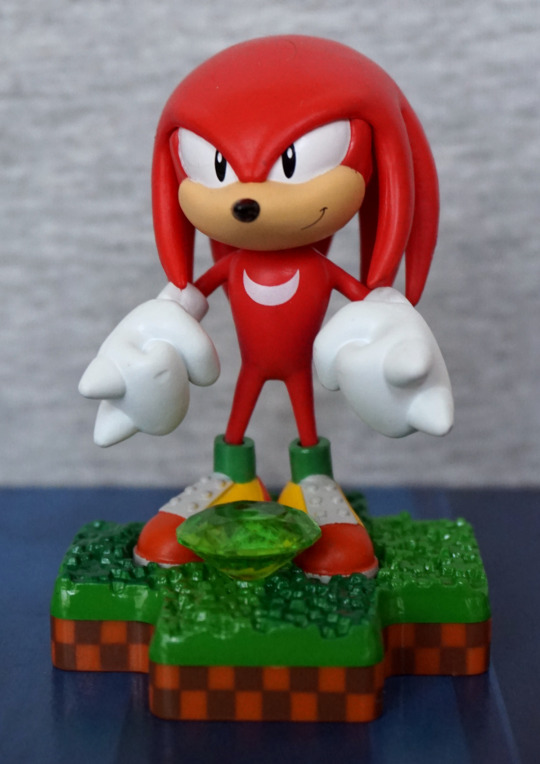 This one seemed to have the least issues with paint, and I should imagine the crescent moon print on his chest helps with that. Here we have him, in his Lego-shoe glory! 
Knuckles also have an accessory of a Chaos Emerald – I think this works well, as Knuckles has a "thing" for the emeralds, The emerald also has been done well, in transparent plastic. 
Left: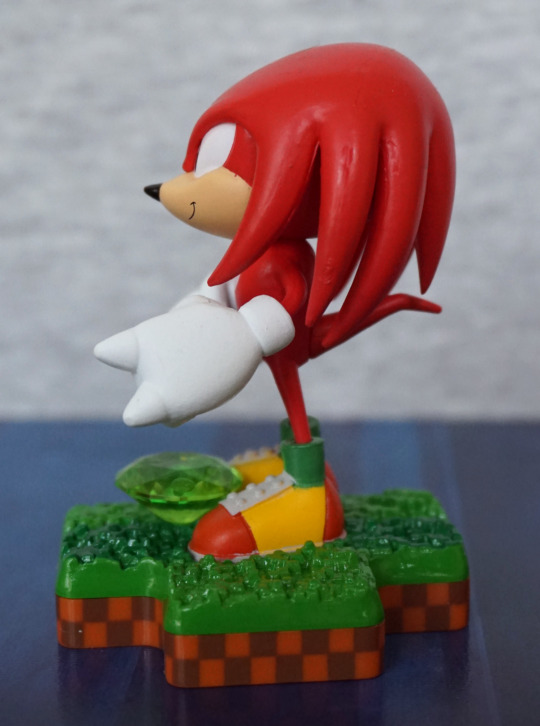 His hand feels a bit elongated, and the seams in his hair are a bit rough. Rest of it looks OK.
Right: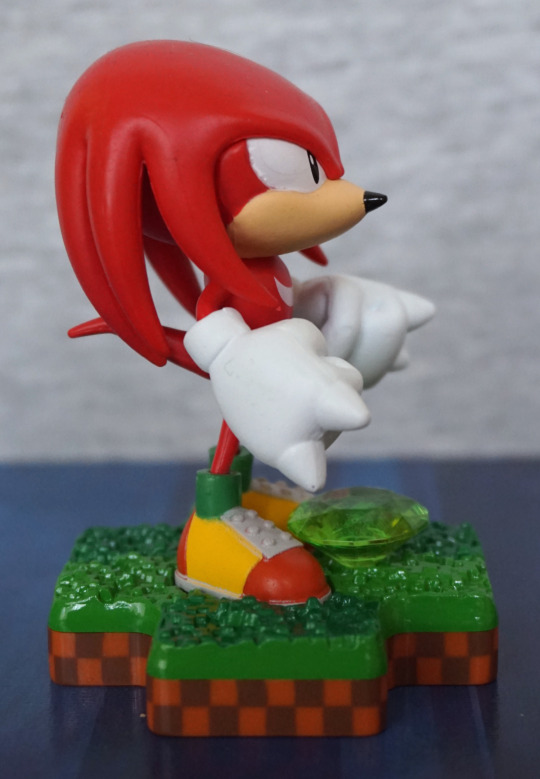 Hair is neater on this side, but his eye seems to have some lumpy paint.
Back: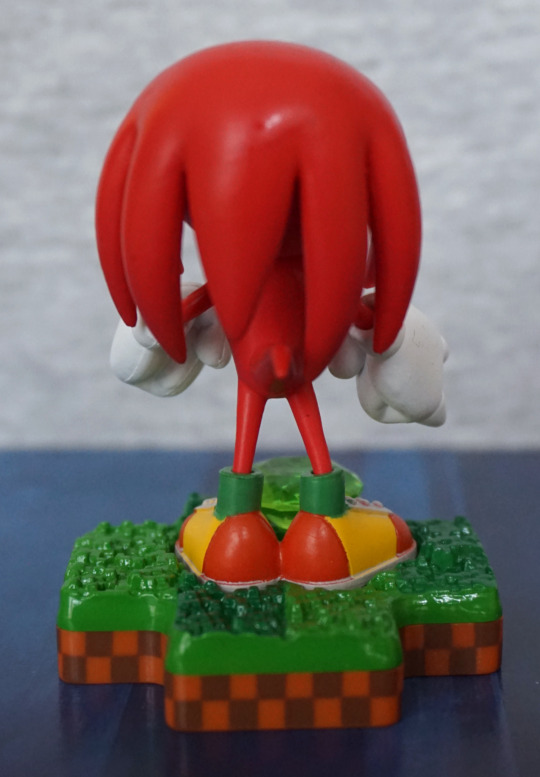 "Hair" looks good from the back, and the backs of his paint seem to be painted well. And we have his li'l tail :). 
Overall, I think he's a decent figure, and a good choice for the set. I glad they did the more-original three, rather than some of the later characters. 
And here are all three together: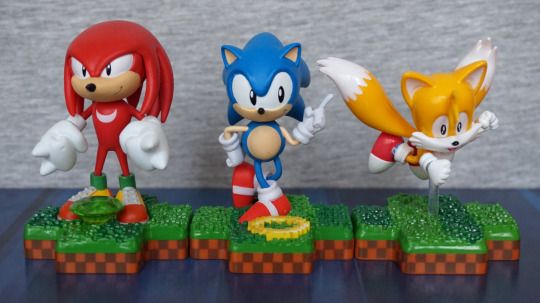 Feel like I should have probably put Tails in the centre here… But with the bright colours, they do look very nice as a set. Kinda wish Tails had some item in front of him, to complete the set. If you can pick the three up for a reasonable price, I'd recommend them, but with the caveat of seeing what ones you're buying beforehand, due to the annoying paint issues. Just wish they were a little more consistent for the price.