Bit of a random buy this one… but here is a city ship from the Star Trek universe: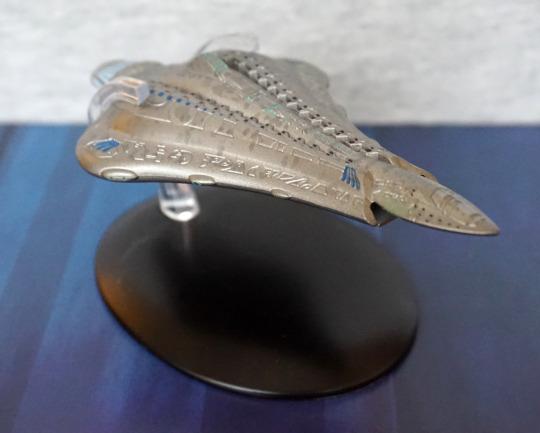 I like its slender design and rounded shape. 
Side: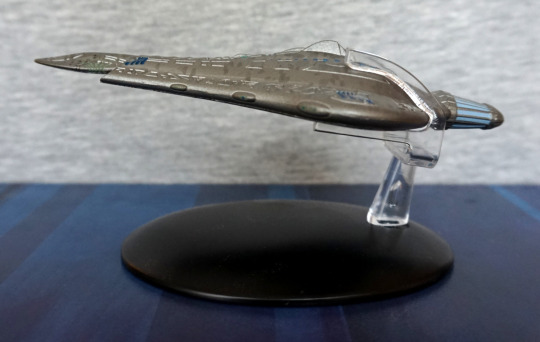 Here it is in profile… I do rather like the overall shape, and the detailing upon it
Back: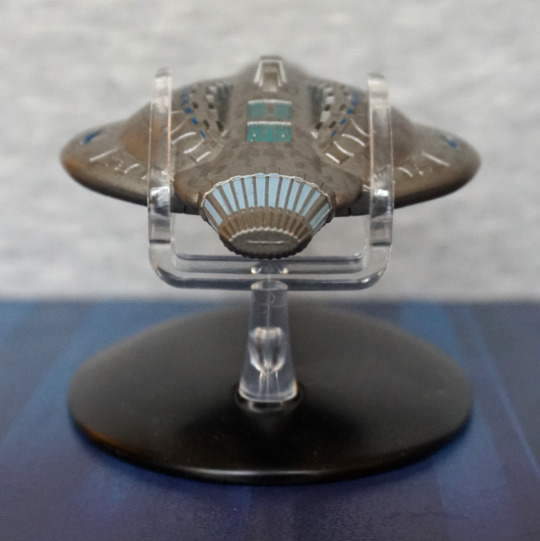 Here we have what should be the engine, but does kinda look like more windows.
Top: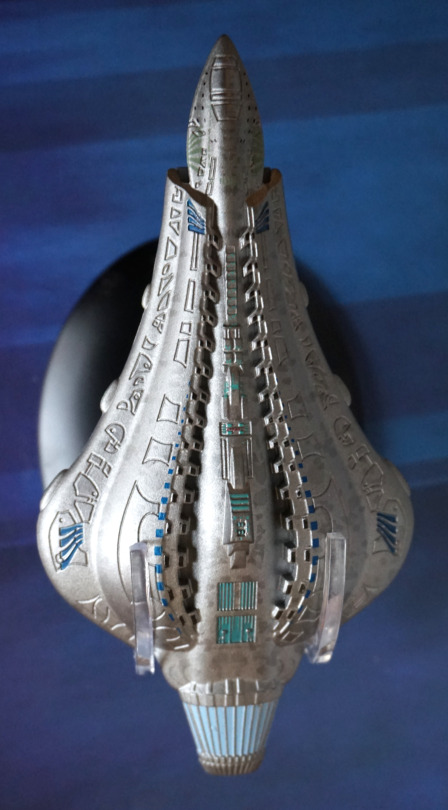 Here we can see all the details sculpted into it – there's a reasonable amount of detail here, to give the impression of something bigger. Also some mottling, which also adds to this impression. 
Bottom: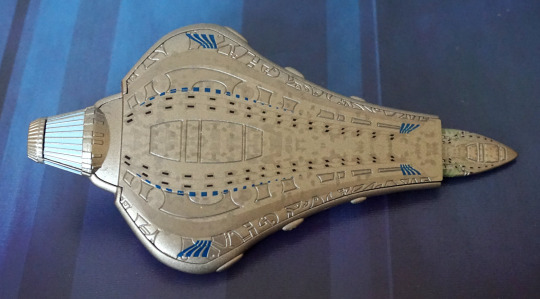 We have a similar set of details and a very flat base. This thing is… weirdly flat. Could've done with a bit more shape. 
One issue that isn't pictured is that it'll fall off its base at the slightest provocation.  If it's on a shelf it should be fine, but touch it even ever so slightly and it is likely to take off and make a visit to the floor. Wish the stand designs had some kind of clips to actually hold the ships. Out of the ones I personally own, this one seems the worst for pinging off the stand.
Overall, I'm fond of its looks, but it isn't overly exciting. Can't give a strong recommendation of it, but I don't think there's anything particularly wrong with it either.