This is one of the figures I bough early on in my collecting. Being McFarlane, it's still a quality figure in my collection: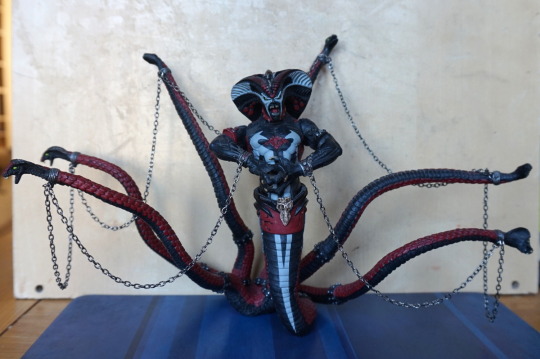 This figure looks cool… but has a habit of falling over. He doesn't come with any stand holes either, so I've developed various ways of standing the bugger up over the years. Though after this photo session, I did manage to get him to stand up on his own!
Close-up of his face: 
Very much an angry fellah :P. The arms move up and down, and his neck moves, which gives some poseability. 
Viper King from the back: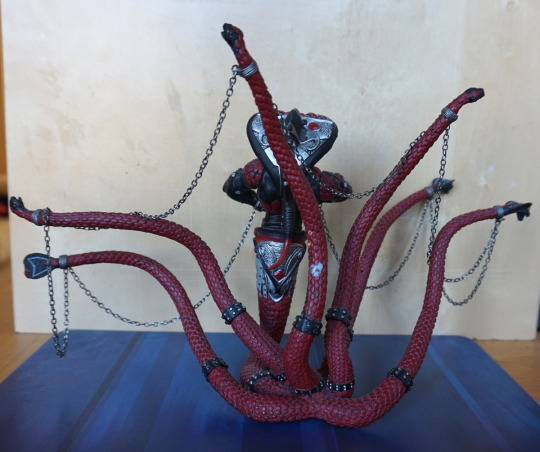 The Blu-Tack mark is from the original owner – obviously the technique they used to keep him upright. I favoured stands and string, rather than tack. 
Here's a close-up of his back: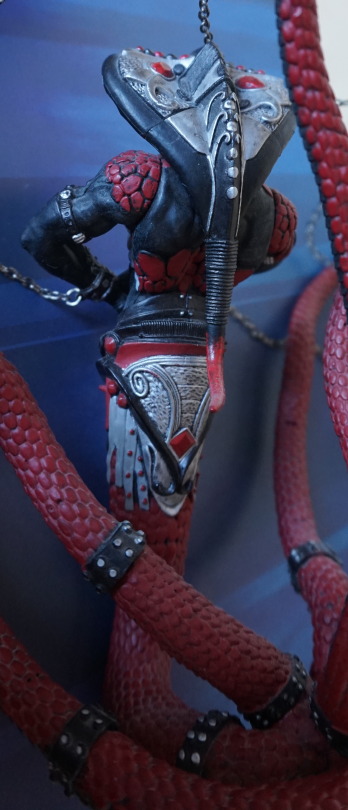 Some interesting details back here, I like the tail part on his head. 
The black, red and silver colour scheme works well, and there's a decent amount of detail in the sculpt. Just a shame they didn't provide him with a stand so you could pose his snaketacles fully, thus making him prone to faceplanting. This issue can be resolved by sticking him down, or coming up with your own form of stand, but it'd be nice if he was provided with one.