This figure is part of the Clive Barker's Tortured Souls series. And is a pain to assemble. I got this figure prior to knowing heating figures allows you to assemble them far easier… So first thing's first… was to assemble her properly. Still a pain, but at least she's assembled now!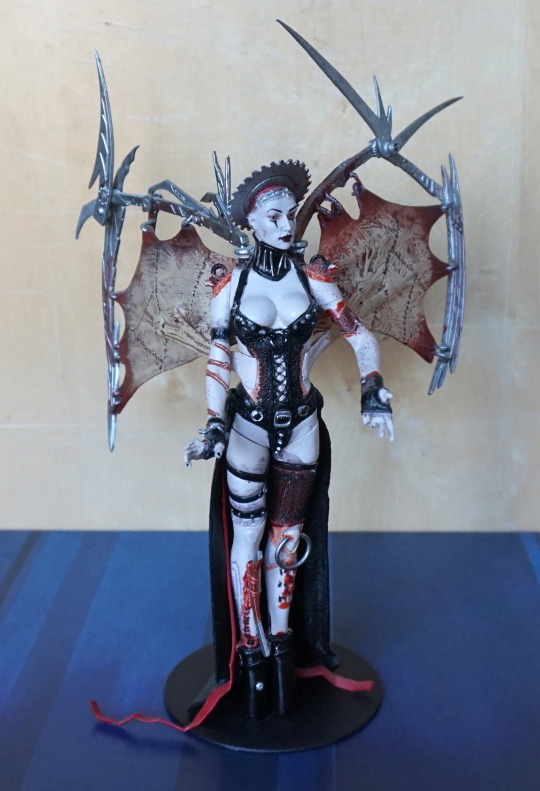 Bit of a gruesome one, but she's pretty detailed. Here's her body closer up to the camera for a better look: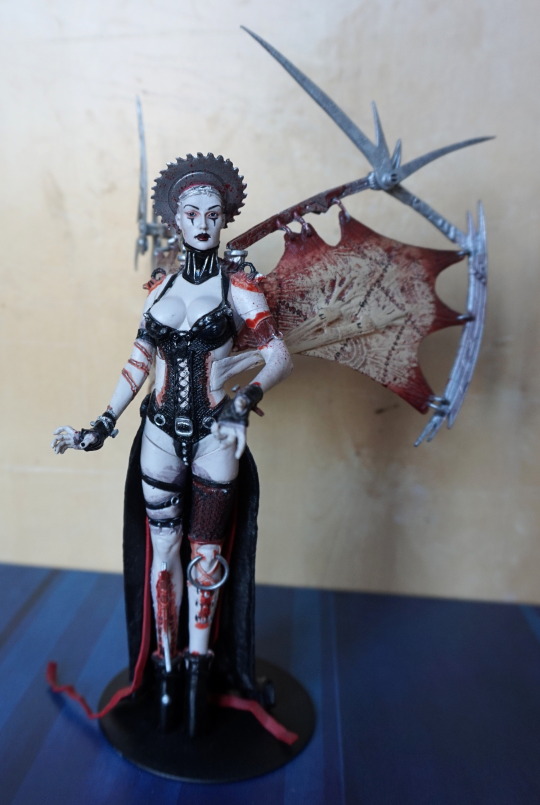 Yep, she's not holding back on the body mods! The blood effects on this one aren't too bad, compared to other bloodied figures.
Side shot of the right wing: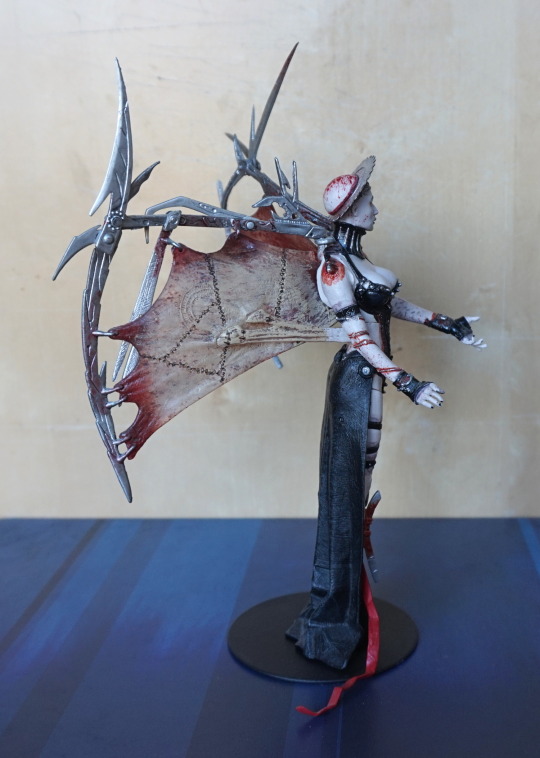 These wings are the thing you had to assemble, and they're a pain. One bit goes into her shoulder, and there are prongs into her back. Also the hooks on the armature can slip out of the wings, and they are NOT easy to get back in. The shoulder part is the one that's the pain – I'm not sure if they were a little deformed on mine, but there was no way they were going to go in without some heat to bend it into shape.
Shot of her back: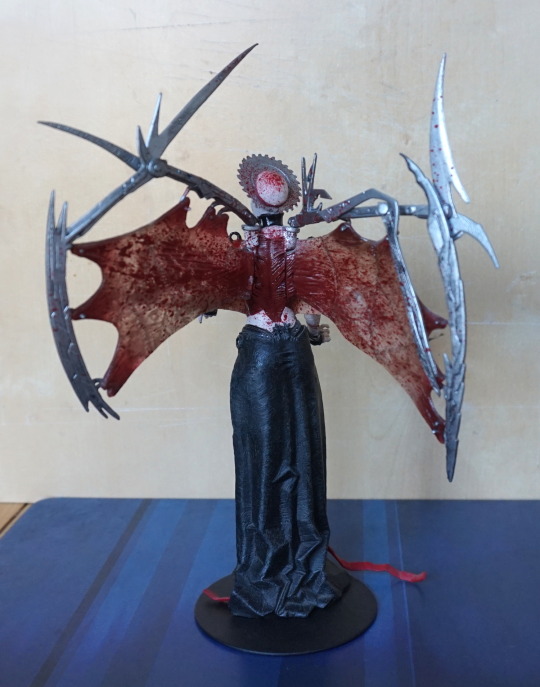 Some impressive blood effects here… and I'm not sure how she got so much stretchiness out of her back skin. I like the blood effects here – they came out well.
Shot of the top of her head: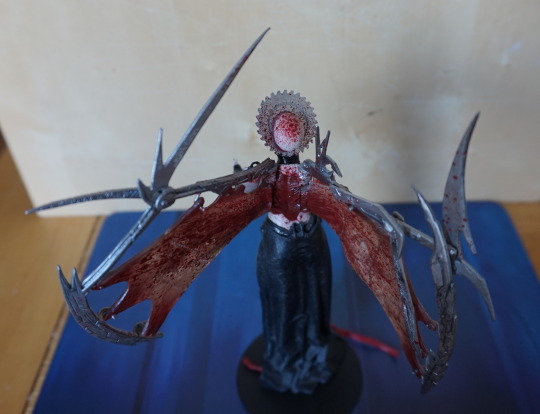 Not sure that's how you're supposed to use a saw blade!
For the Tortured Souls I have, I really like this series. I think this one has been well done, and has a good amount of detail put into her appearance. This figure certainly isn't for everyone, but if you like horror figures, I think this is a good one, if you're prepared for a very annoying assembly.