Can't stay away from the Mandarake Urban Mines. This was one of two figures I was bidding on, but the other went for more than I wanted to pay, so stuck with this one: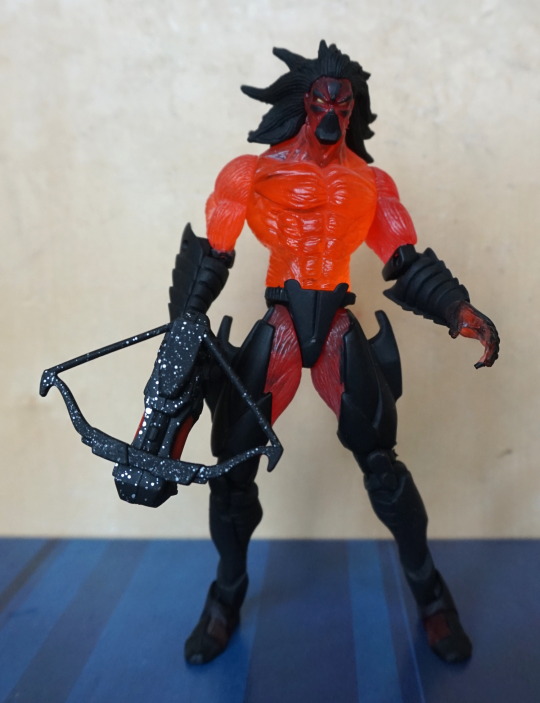 He is called Assassin One, and is part of the Wetworks series of figures by McFarlane. The "default" colour of this figure is blue, then this is the red variant. From looking at the pictures, I actually prefer the red variant. 
The sculpt on this dude is nice, and here's transparent sculpting working :). The silver spray on his weapons is a nice touch. 
Here he is holding his crossbow aloft: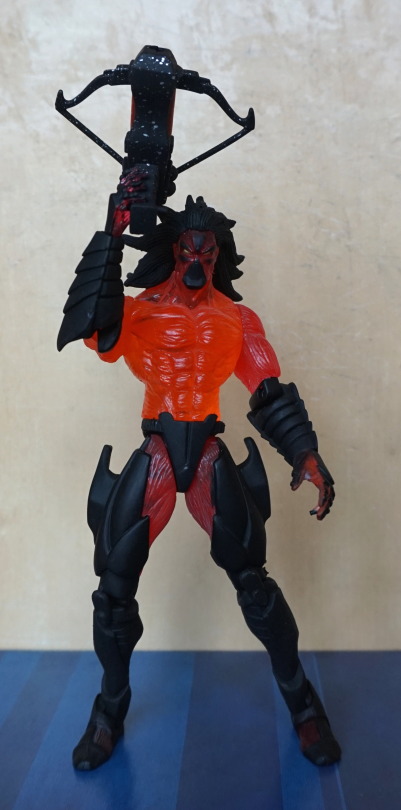 And me trying to make him hold his scythe thing: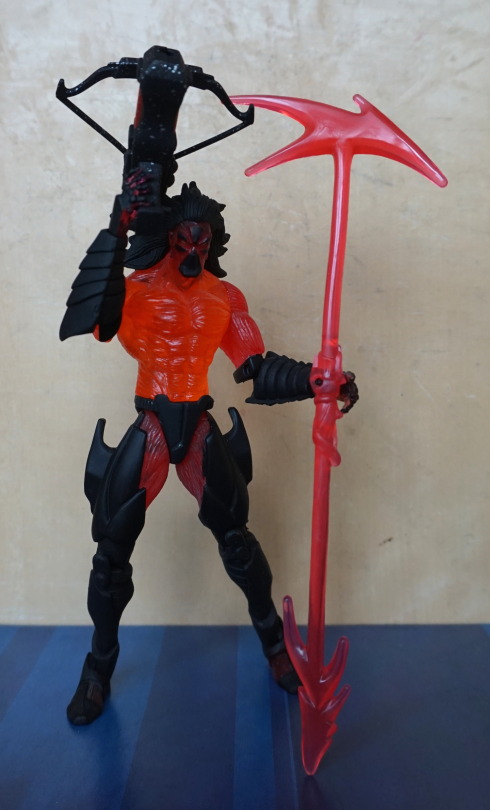 Not sure why they chose to make a hole in the scythe, instead of a peg, like the crossbow. He has holes in both hands, so he can hold the crossbow. 
Here he is from the side, with his crossbow loaded: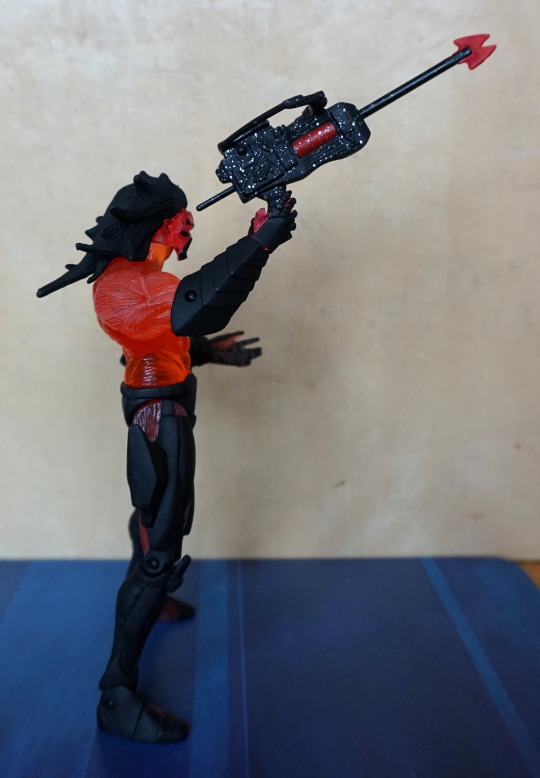 You can pull back on the end of the projectile, and it will fire across the room. 
Here's some of his left side, focused on his arm armour: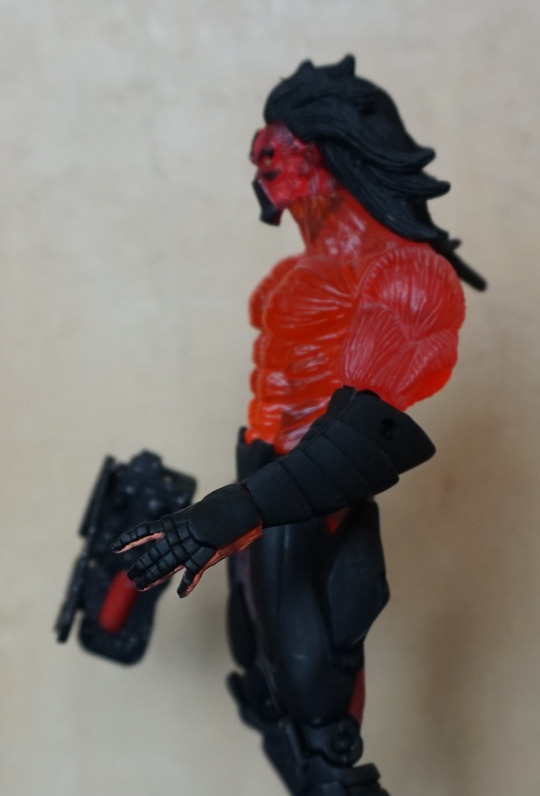 The black parts are nicely detailed in the moulding too. 
And his back: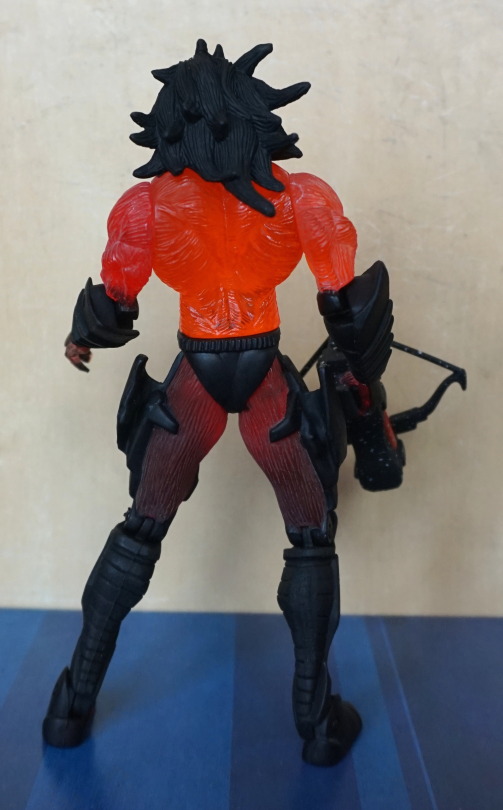 Looks OK from this angle, does look like he's got a fire in his belly! Not much to speak about in the trunk department. 
He's a striking figure, well-moulded, and his colours (what he has of them!) work well. He's also decently poseable, which is good for an action figure ;). Certainly think I got my money's worth from him, seeing as I paid about as much for him as a trading figure :).