This was a figure I was considering for a long time, then finally had the opportunity to add it to a Suruga-ya order for a reasonable price: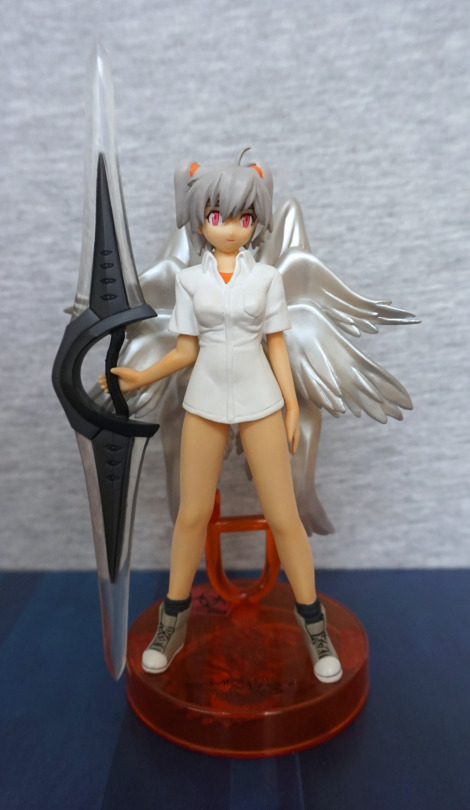 "No pants" Tablis – an angel from Evangelion. She comes with an alternate arm if you don't want her holding the weapon, but where's the fun in that? This figure of Tablis has a few hints to its human counterpart in the grey hair, orange undershirt and white overshirt. Not sure where he lost his pants to though. There is some underwear under that shirt though. I like the body sculpt, but the face feels overly simplistic compared.
Left: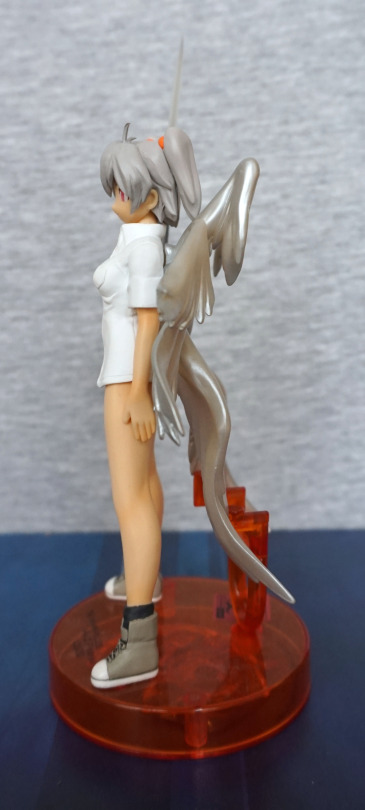 The wings have a nice amount of depth to them, and the stand holds them well, to prevent any kind of sagging over time. You could choose to leave this part off, if you wish to risk it. The shoes are nicely painted, but this side does look overly flat.
Right: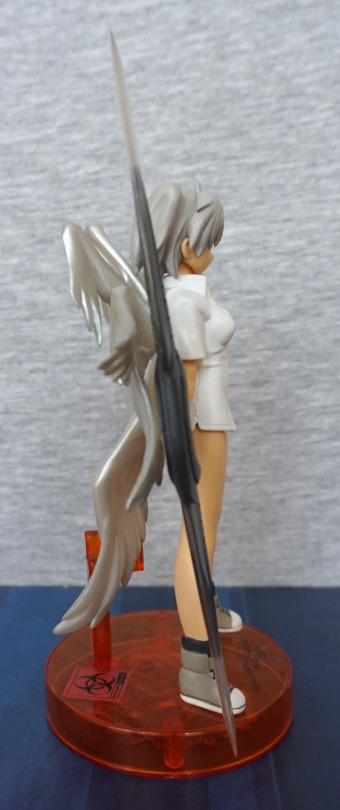 Not too much extra to see here. Hair has a pretty decent sculpt.
Back: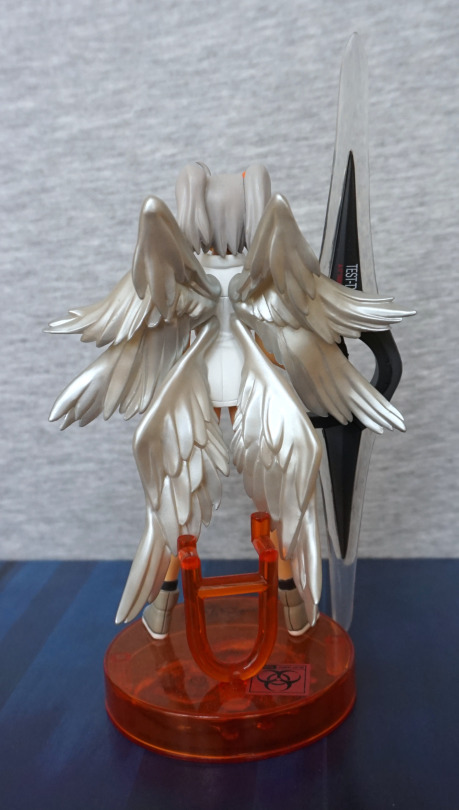 The wings are definitely the star feature of this figure – I love the shiny finish, and the sculptwork is really nice. Love all the different wing segments, which really adds to this figure. 
Weapon:

Here we have the words "TEST TYPE" and "A-17 TABRIS". I like this little detail, but kind of wish it was on the other side or both sides, so it'd be showing in its natural position. The arm isn't super-poseable, so it's not easy to show the writing when displayed.
Really glad I decided to get this figure. For me, this concludes the ones of the set I was really after. There is another Rei-based one I'd like, but it's rather hard to get hold of, so I'm not anticipating getting it. Overall, I'm pleased with this figure, and especially so with the wings. Would recommend these figures at a reasonable price, but they're not super-detailed so wouldn't recommend them much over their retail price.