This figure I was considering chasing down in the aftermarket, as I liked the design, but then found Kotobukiya was doing a repainted re-release. So I PO'd that instead. 
So here he is: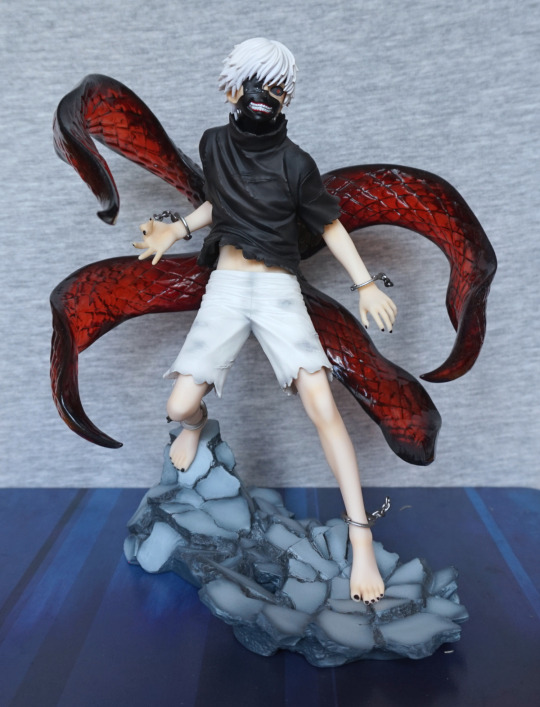 I love this figure, and the base works well with him. The paintwork is really nice, and the upgraded kagune were definitely worth waiting for – I love the transparent plastic they've used, and think it looks much better than the pictures of the original that I've seen. 
He also has some nice paint details, with the shading on the shorts and his nails being painted. 
Face: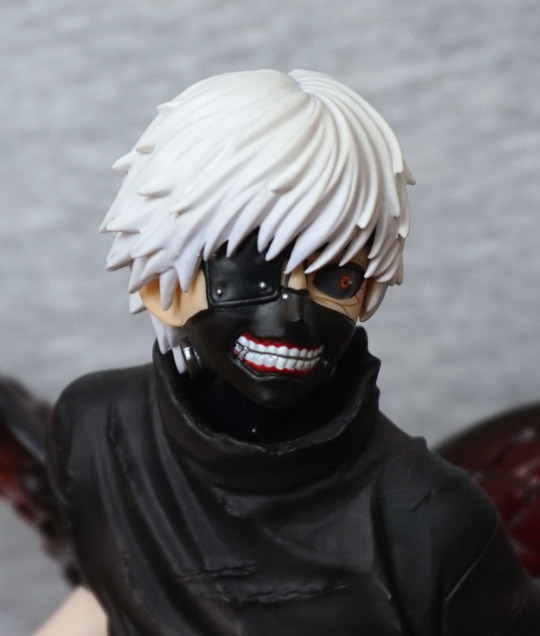 One mini-controversy with this figure is they didn't re-release the bonus head – you can use it if you have it, but you'll be relying on sourcing the old release. I'm not too bothered about it myself. The head itself is painted well, and looks good in isolation. 
Close-up of part of the kagune: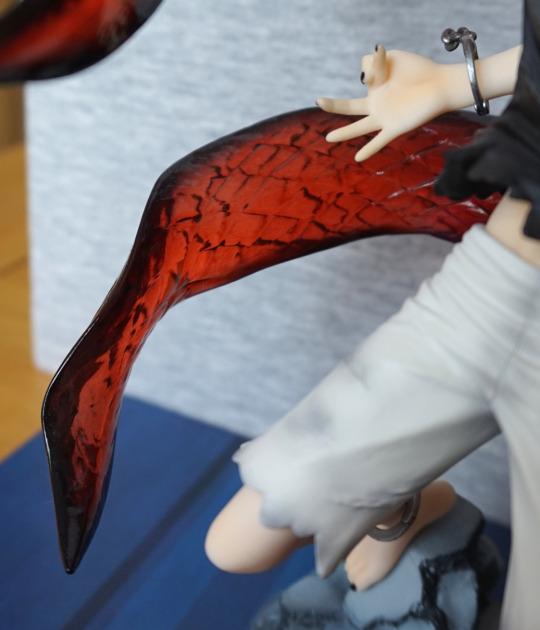 Shiny, glossy :). We can also see some paint shading on his hand here too. 
Left: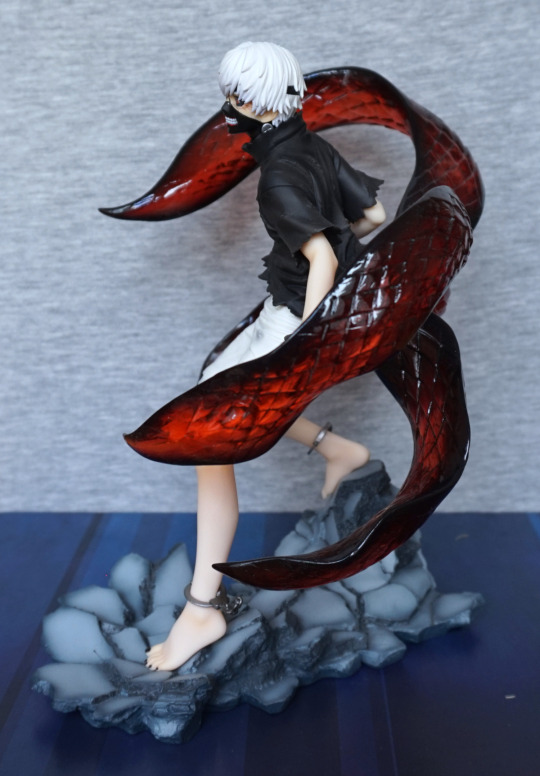 Lotsa kagune. I like the way his feet are posed, and standing on the rock. 
Right: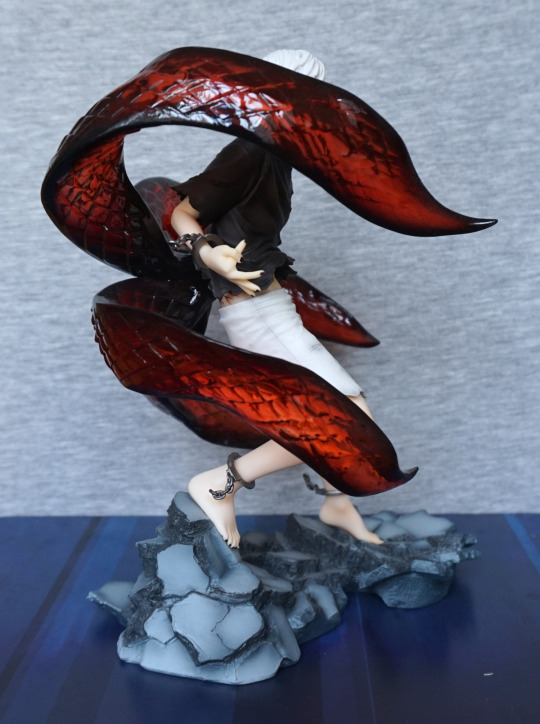 His pose, what you can see of it, looks good from this angle too. The broken handcuffs are painted well, and have a sense of motion to them. 
Back: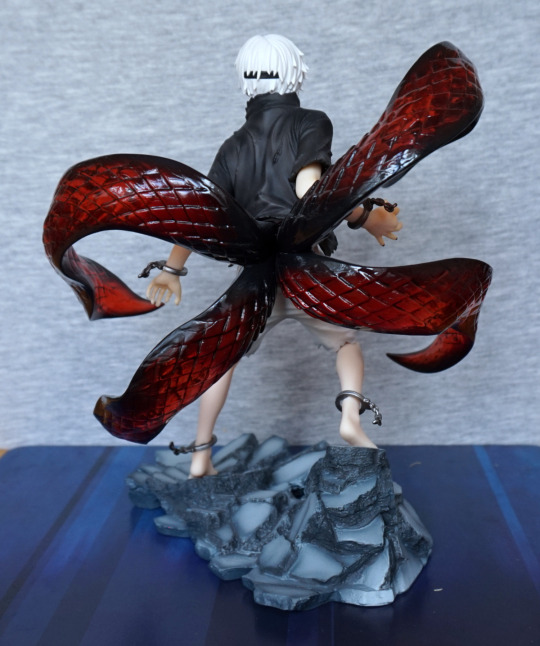 The back of his shirt is sculpted well, and you can also see the band for his mask back here. The kagune comes out nicely from his back, pushing his shirt out of the way. 
Overall, I'm really happy with this figure, and definitely think this is one of Kotobukiya's nicer figures. Worth the price I paid imo, though he will now have gone up in the aftermarket. Would recommend it, and not surprised it's gone up in the aftermarket.