This is the first of the purchases I made at the comic book shop that ended up eating half of my budget… Forbidden Zone in Brussels. So the next four blogs will be the purchases I made there :). 
First up is Hellboy: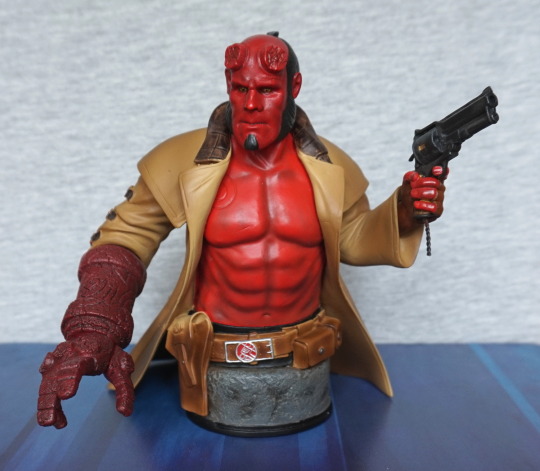 Love the paint on this dude. One small mark on his right shoulder, but otherwise is in excellent condition. Love the strong red of his chest, complemented by the shading. But I agree with one review I read for him… he does have a lack of nipples. He could do with more in the nipple region :P. 
Close-up of his face: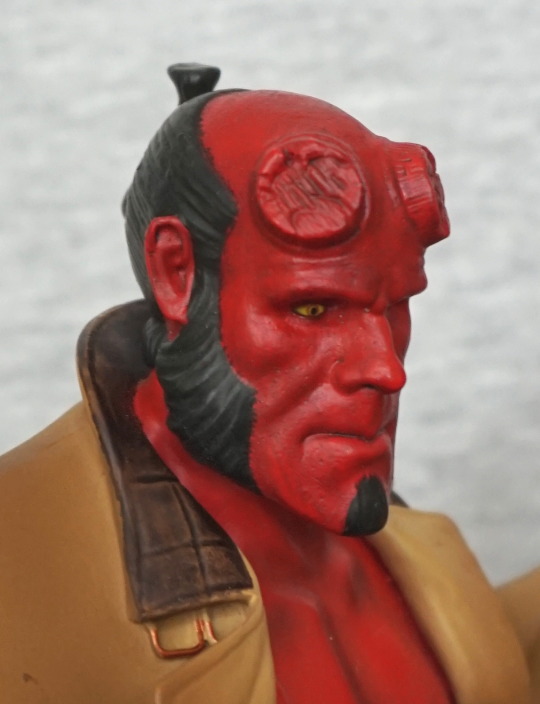 Hair/sideburn paint is a bit sloppy in places. And you can see the mark on his jacket in the corner of this photo. When looking at this picture, I do notice they've missed out some copper paint on the fasteners(?) on his jacket. The shading on his face seems kind of unfocused, but it works OK from a distance. I do like his eyes, 
Left: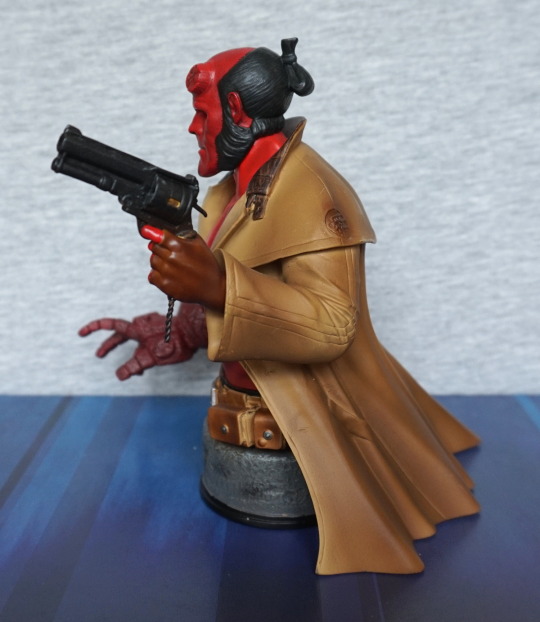 Here we have his gun hand. We can see a good amount of shading on his jacket too. The gun looks good and weighty, and looks the part imo. You can see the tendons in this hand, which makes it a good sculpt in my book.
Close-up of the gun: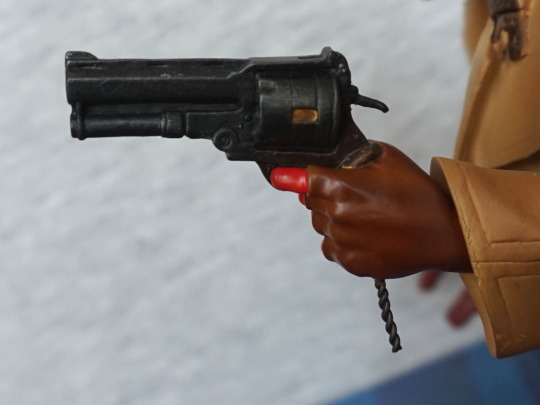 Texture looks good on the gun, and seems to have the right details to my untrained eye. 
Right side: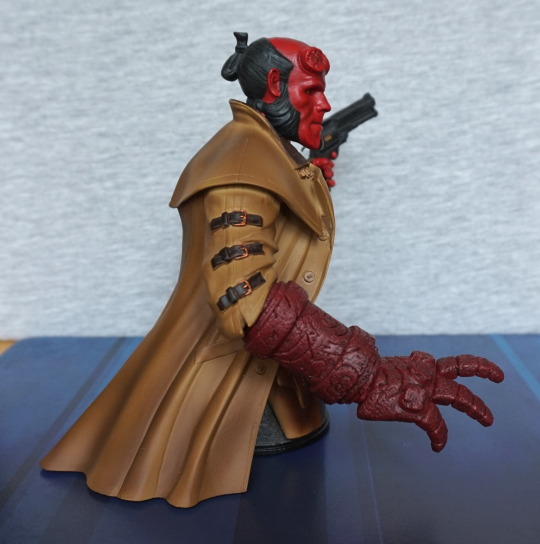 Love the straps going down the arm of his jacket. The stone texture on his arm is really good, pleased with how that came out.
Closer look at the arm: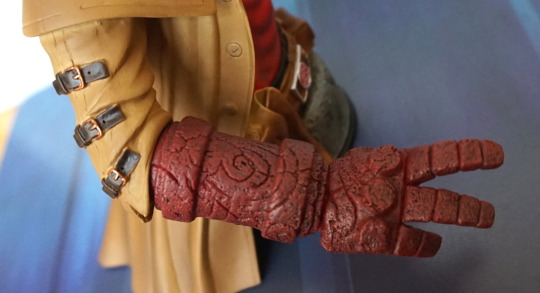 Looking good 🙂 
Back: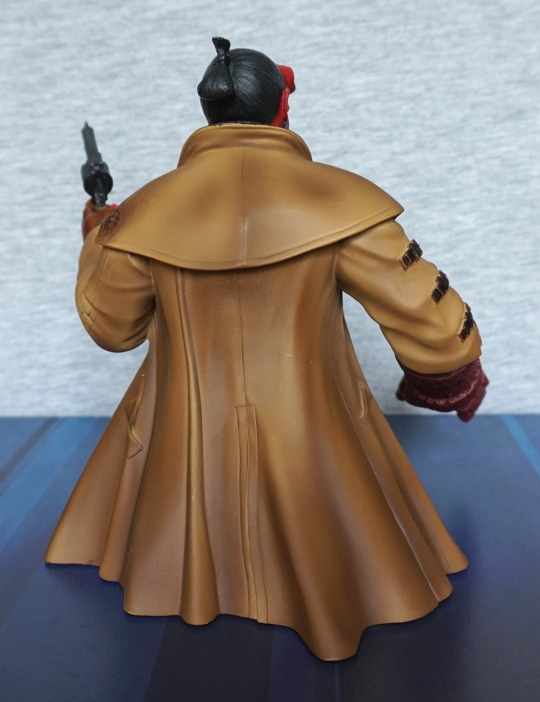 His jacket has some lovely shading in it – love the fact they didn't go for a super-plain look, and does give the feeling it's a more "lived in" jacket. Some minor marking here too, but it just kind of adds to the jacket :P. 
Overall, I really like this bust. Think it was worth the money I paid for it :).