And now for the last of the random gacha. First item today is a crane origami gashapon: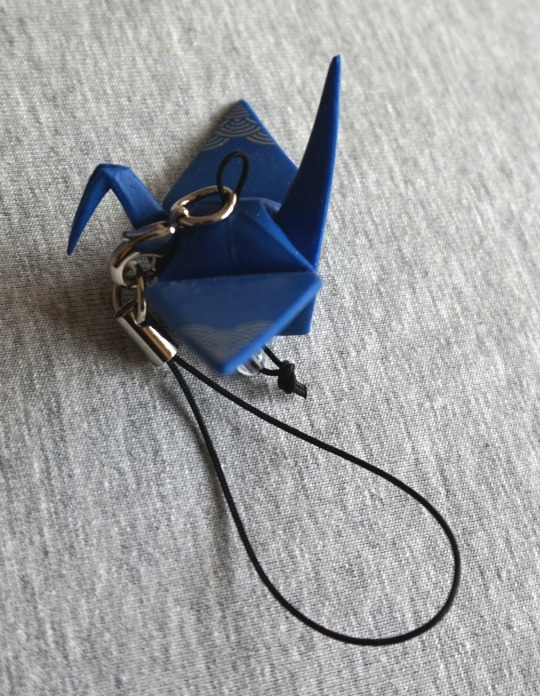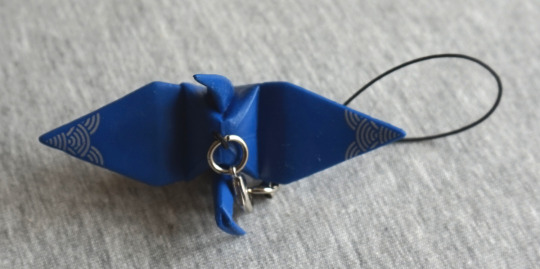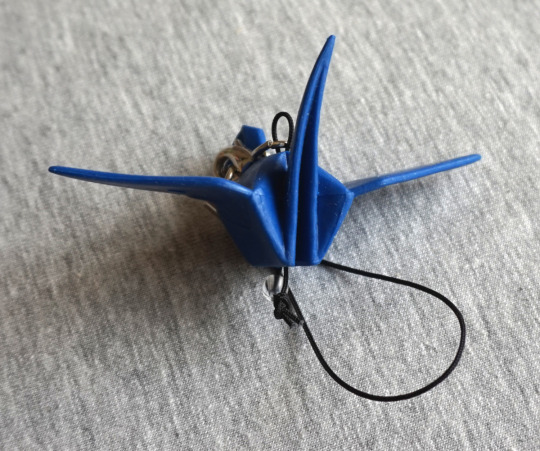 These were in various colours, glad I got a blue one, as I like the colour blue. This crane has a soft rubbery feel, and does look like a paper crane. 
And lastly, a gashapon from a set called Cage la Usagi, which translates to Rabbit Cafe: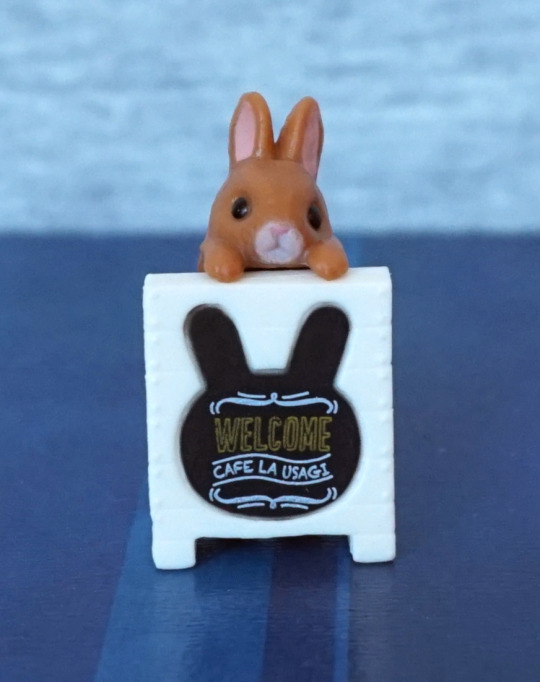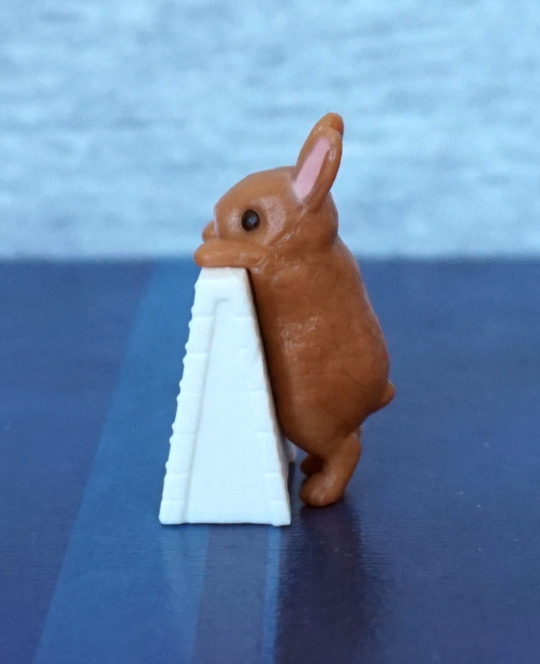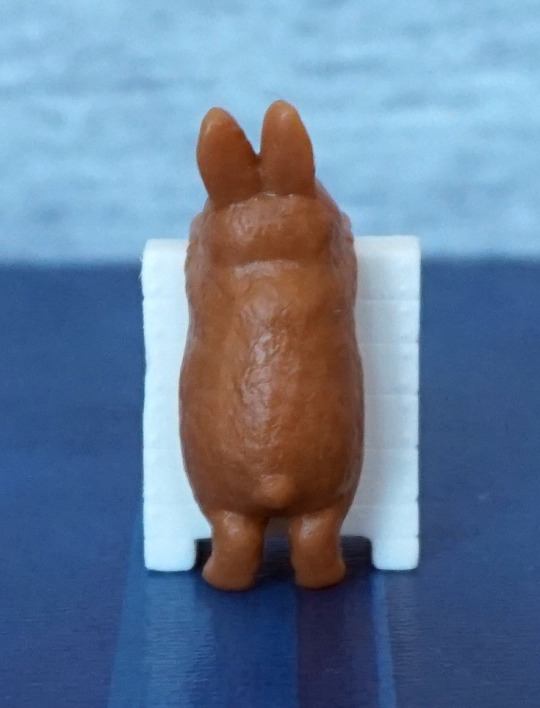 A cute little gacha, but probably not one I'm going to display. It's nicely done, but doesn't really appeal to me. I'd like to see more of the rabbit. Might have somewhere where I might sneak it into at some point, but this one is likely headed to the drawer of trading figures.