Found the large Black Widow die-cast figure at TK Maxx for only £3, so decided to pick her up: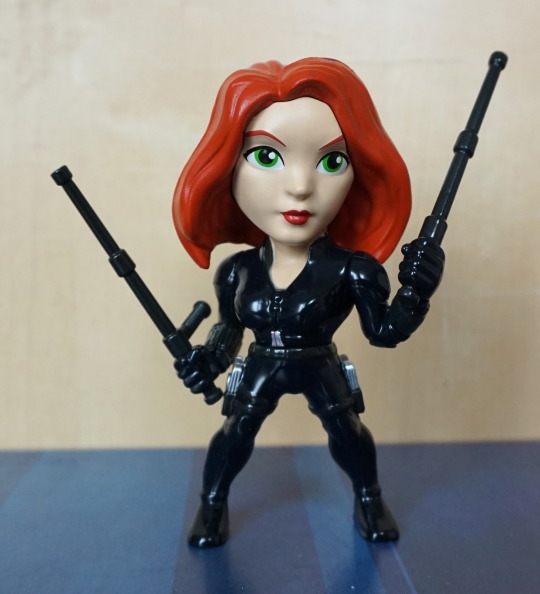 Still being impressed with these Jada Toys Metals figures. There isn't any shading, and her face could almost do with some, but the paint is accurately placed, and she has a nice finish. 
Here is her left side: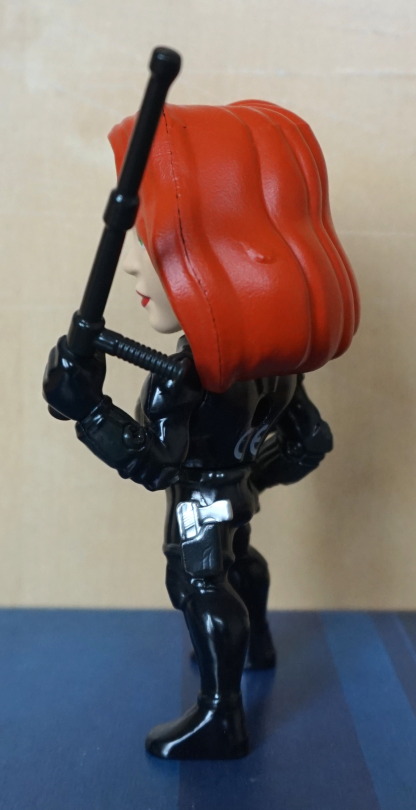 Bit of a blob here, and an unfortunate seam. 
Right side: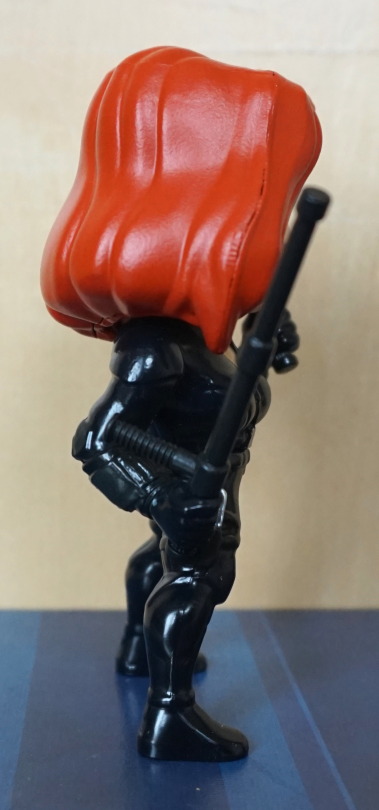 The seam is better done on this side, but still visible. 
Back: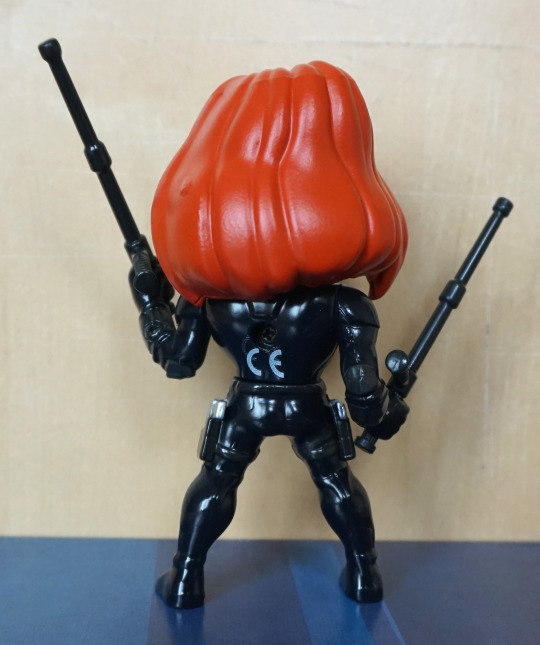 Revenge of the CE logo! Screw on her back is a bit of a disappointment. 
Overall, I'm happy with this figure. I don't think I'd pay the full RRP for it, but was a steal at £3. 
Now for Cyborg: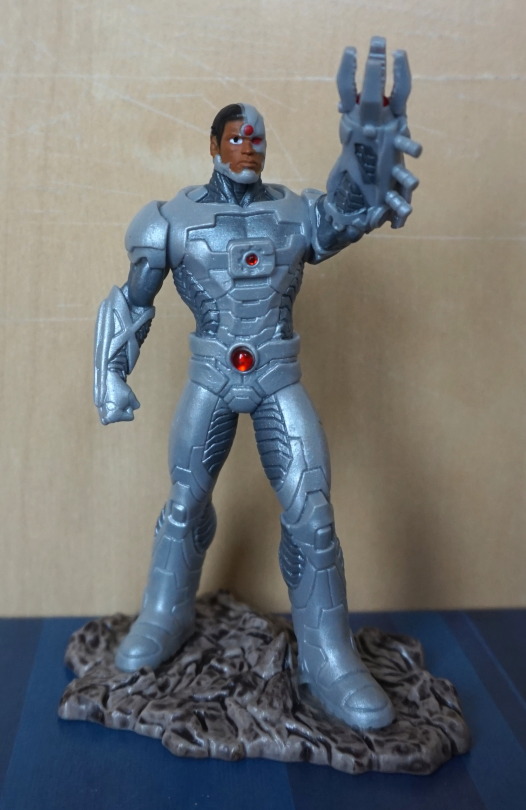 This is a plastic figure by Schliech that I got from Home Bargains for £2. This was the only one they had, and fortunately it doesn't appear to have the "last figure in the shop" look. Schliech figures can have very variable paintjobs, though this one is probably largely assisted by being mostly grey. 
His left side: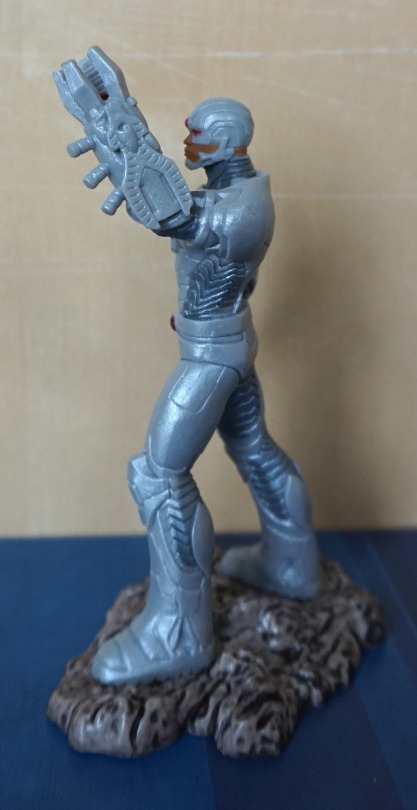 Not super-detailed, but enough details to be distinctly Cyborg. Blaster seems to have the major details, and it also has this one: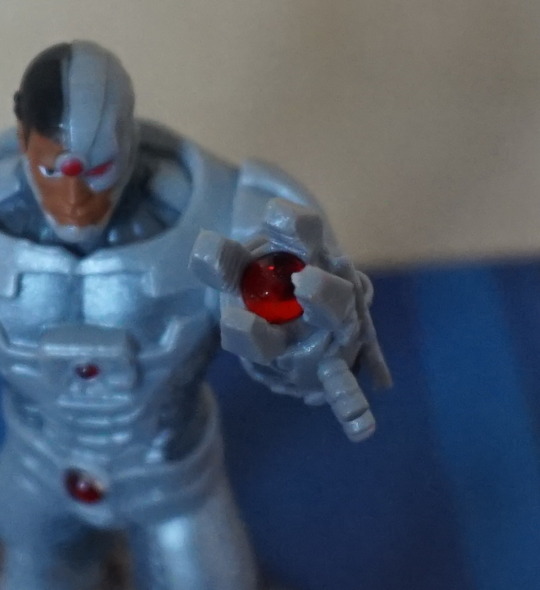 Nice to have the red lens there. Though you can also see the messy paintjob on his head. Had to be at least one paint mess 😛
His back: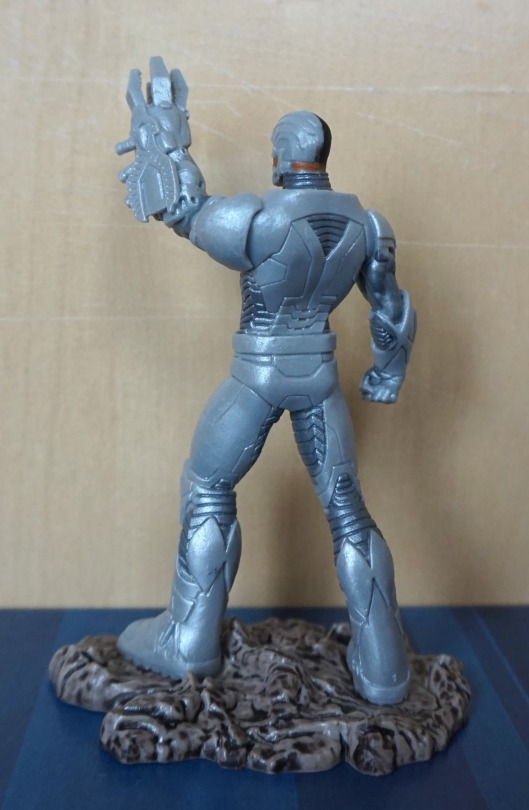 Again, enough detail to be distinctly Cyborgh, but not overly detailed. The use of shades of grey paint is nice, and helps it stand out. 
I wouldn't have paid a lot for this figure, but it's nice to have a little Cyborg to add to my collection :).