This is the second of the two Final Fantasy figures I bought. Vaan: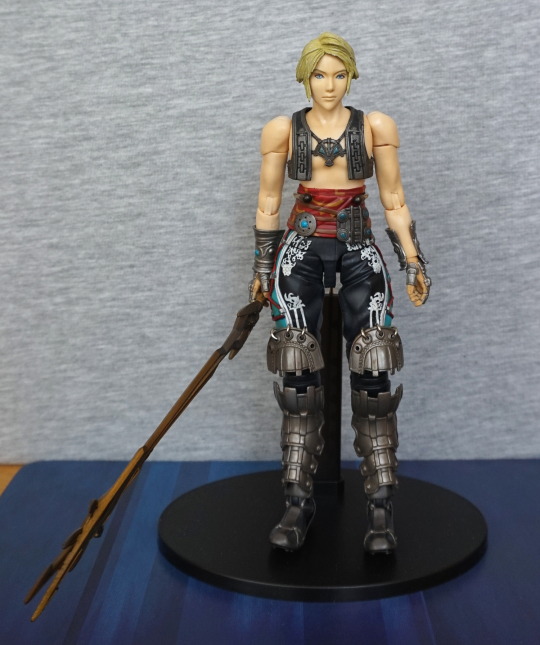 I was less enthralled with him, as his joins on his arms have nothing to hide them. Not a big fan of articulated figures where the joints are visible in the fleshy parts. But his outfit makes up for this – I love the white design on his pants, and his medallion. I love the amount of details in his clothes, even though he has less of them than Ashe. And my collection could do with some more bare-chested males :P. 
Vaan's left: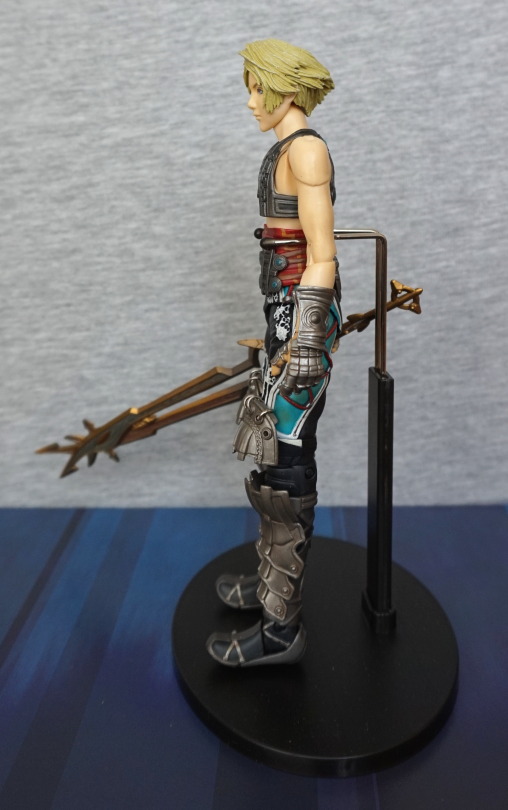 His gauntlets are nicely moulded and painted. The elbow joint isn't so bad, but the shoulder joint does make it look a bit like he's had a shoulderpad implanted in his flesh. His hair looks more natural than Ashe's though.
Right side: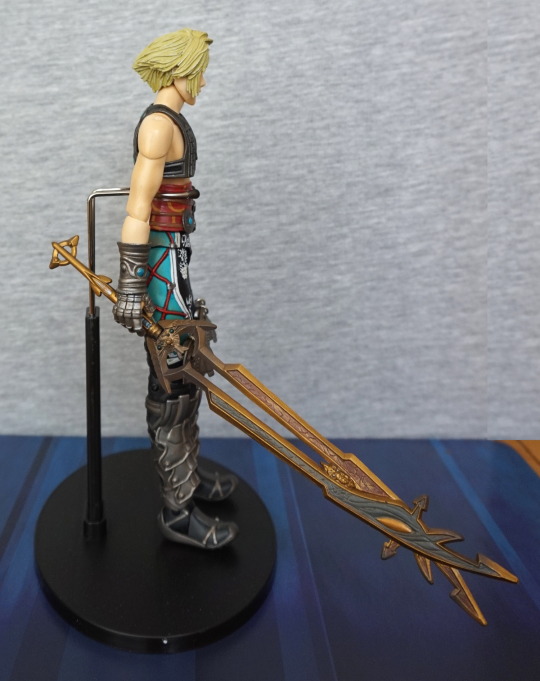 I love the strap detailing on his trousers, and here we can see his sword, which is equally as impractical and ornate as Ashe's. 
Back: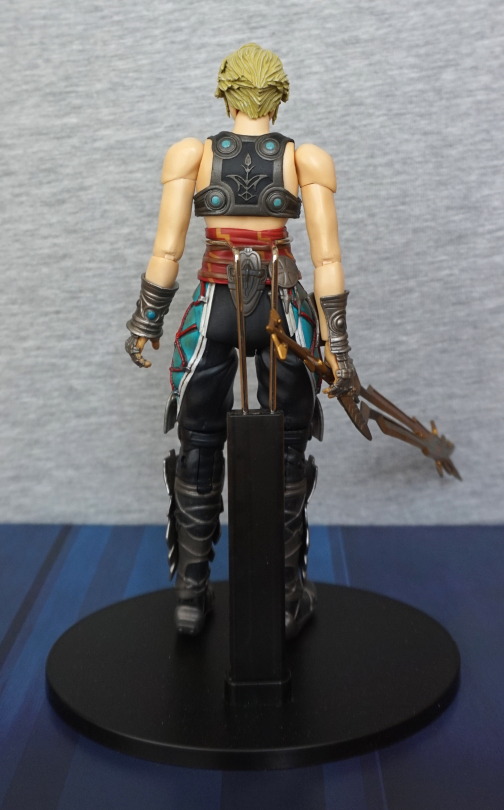 Love the back of his chestpiece. His butt is nothing exciting, but he has some well-moulded wrinkles in his trousers, showing their bagginss. Hair nicely finished at the back.
Close-up of his sword:

The hilt of the sword was broken away from the upper blade part, so the break location was about as good as you're going to get. However, I couldn't feel a "true" position for the hilt to line up with the other part correctly, so I had to glue it the best I could. Either the break's been repaired before, or possibly some of the plastic has rubbed away. So I got it as straight as I possibly could, and it doesn't really show too much. Depending how I pose him, the wonk won't be terribly obvious, but I guess if the break annoys me, I'll have to split it again, file down the surfaces until flat, and re-glue. 
An unexpected, but welcome pair of figures to my collection. Really happy with the detail for the price I paid. These figures seem to be reasonably cheap online, but not quite as cheap as I got them for. I would recommend these figures if you like their looks, or into the characters, and don't mind the articulation points.