No trip to Japan is complete with a visit to Daiso. And I noticed the food items on ball chains, and had to buy some. I limited myself to three, so here are the three I picked.
First up, a fried egg: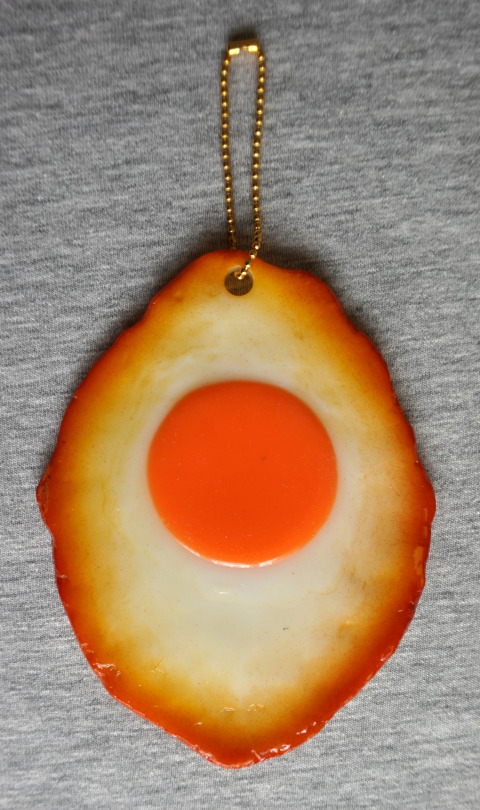 Mmm, nicely fried. 
Back is plain: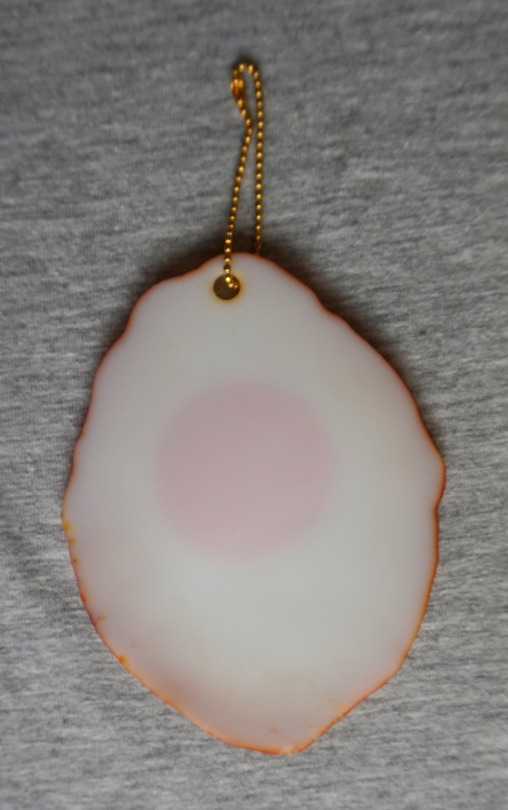 Rice n' stuff: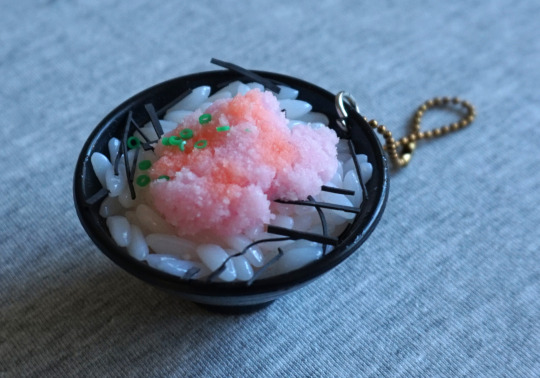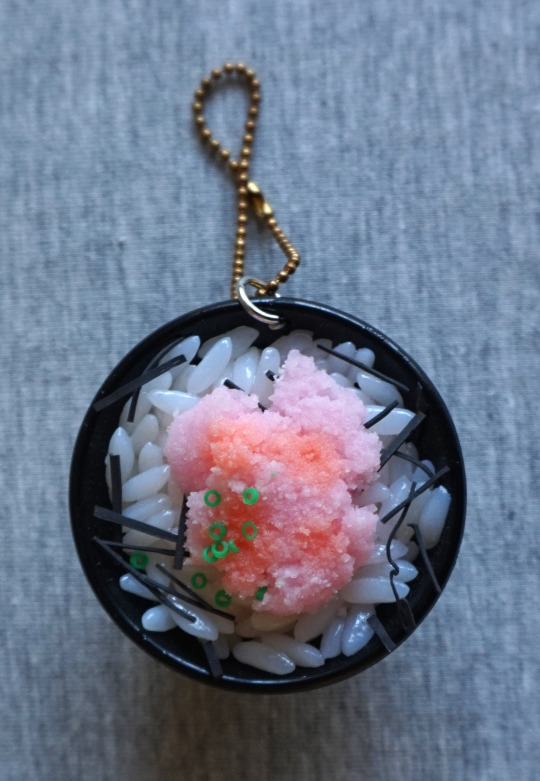 Not sure what the pink stuff is, but it does spring onion and seaweed. 
Noodles: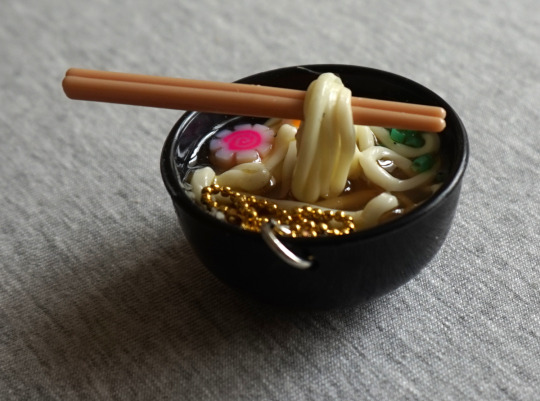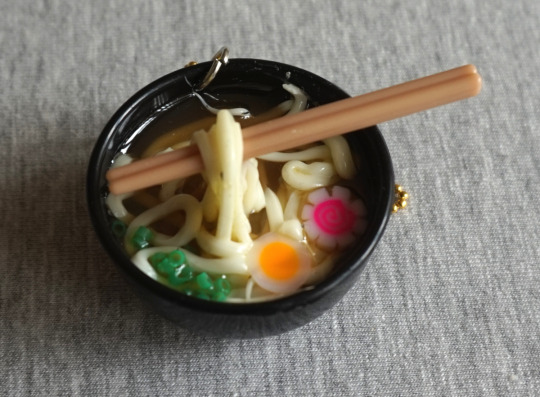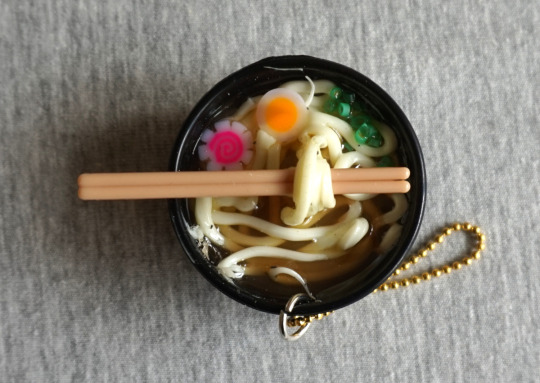 Also some egg in this one :). I like the fact this one includes chopsticks too. 
All three look tasty, but can confirm they are not. Well, they don't have much taste to them… lol. But they do look really good, and only cost ¥108 each.