Now for the Gundam items. This blog will only have one figure opened, then an image dump of two sets of petit figures. I haven't opened the petit figures, as I haven't decided if I'm going to display them or try to sell them as sets, though neither are a full set. So feel free to skip the blog after Athrun. 
Originally I wasn't going to open this Athrun Zala figure, but after seeing what he looked like, once unpacked, I decided I liked her: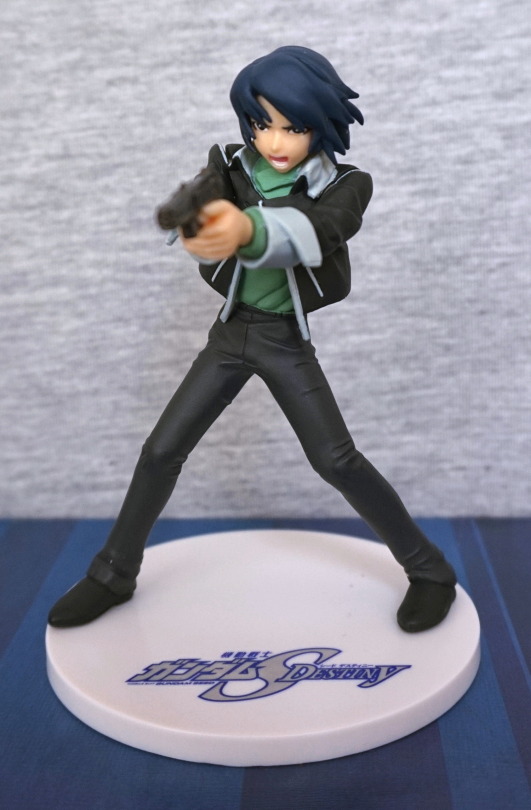 I love the determined pose, and the paintwork from a distance looks good, with complimentary colours. There is some paint slop, if you look closely though. Well, maybe not so closely by the collar. Assembling this figure was interesting, as the pegs are separate, and on a sprue, so I had to go dig up my model snips! Those have been getting some action lately, which will be upcoming in a future blog ;). 
Left side: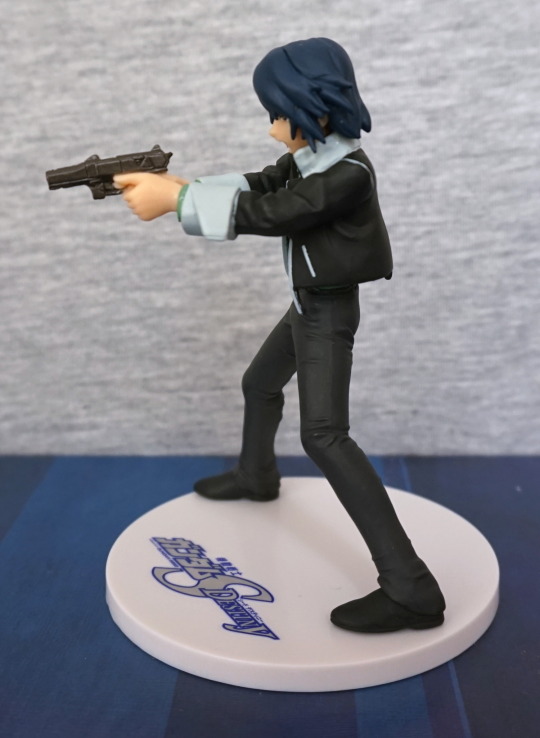 This figure needs some side shots, to show off the aiming with the gun. The stance is good, and works from all angles. The gun and his hands are one piece, so he's not in trouble of dropping it – sometimes small figures like these can have real troubles holding accessories. Heck, even bigger ones can have issues! His stance only works for firing a gun, so I think this was a good design choice. 
Right side: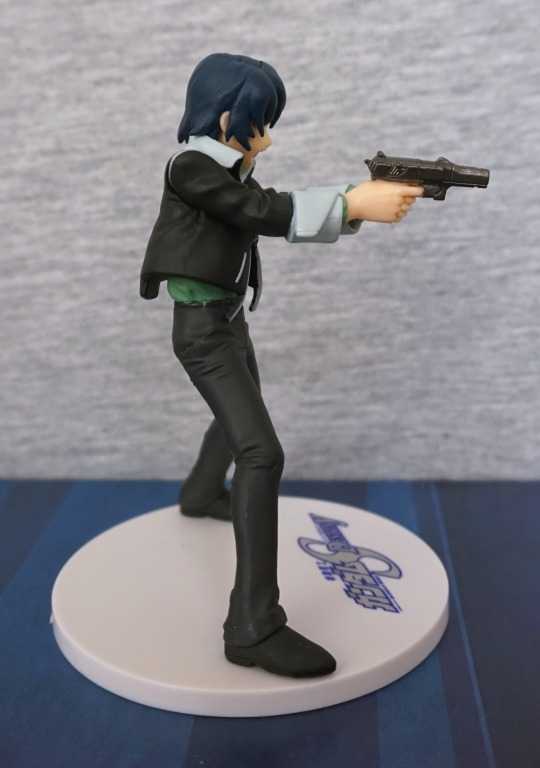 Looking good from this angle too. I like the way his hair flows around his ear. Also get to see some shirt, from his jacket flying up from him lifting his gun.
Back: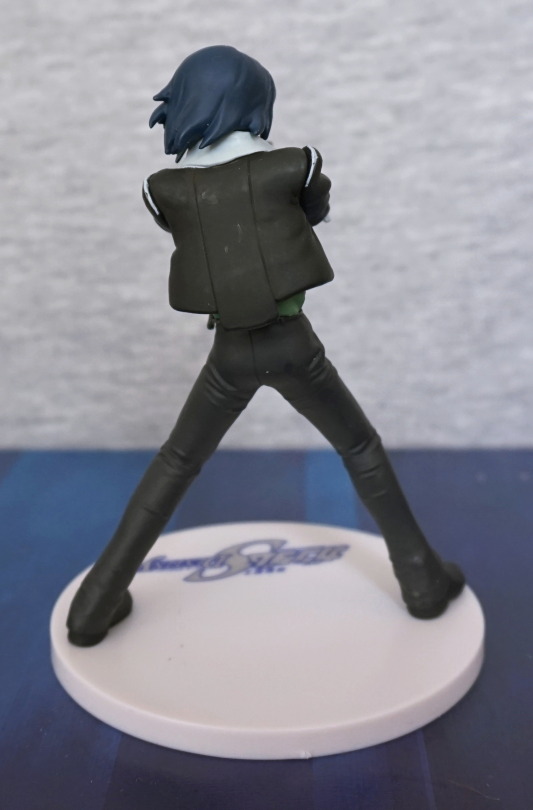 Alas, there's some marks on the back of the jacket, but at least they're on the back. These kinds of marks are not uncommon on black finishes on cheaper figures. Kind of annoying, but not much you can do about it, I don't happen to have any matt finishes on me, lol. 
I love his action-y stance and colour scheme. The logo on the base is also attractive, and adds a bit of class, and is far better than just a plain disc. 
Now for the image dump. This first set of bags are from Bandai's Petit Figure Collection 1. Names of the characters are on the bases: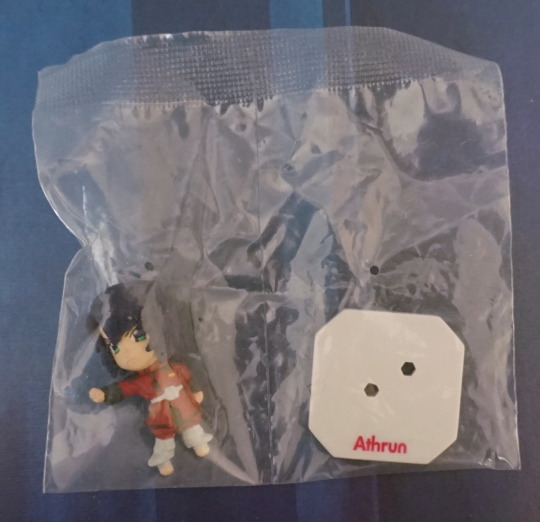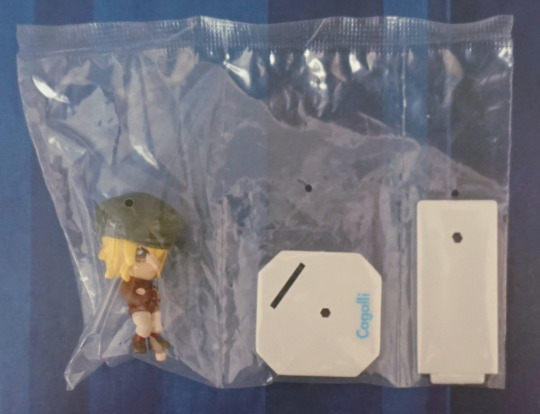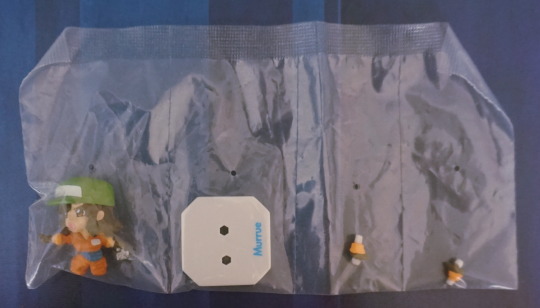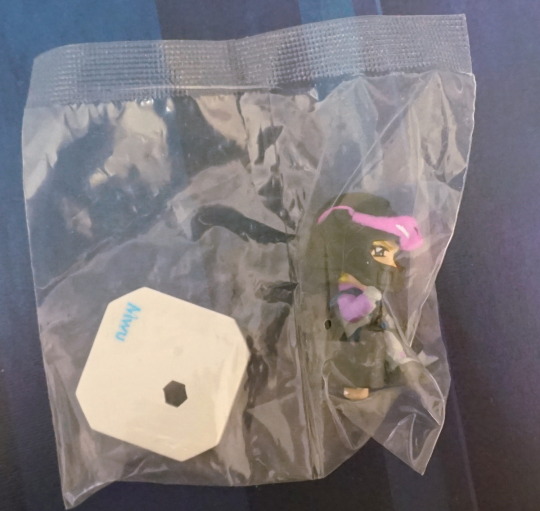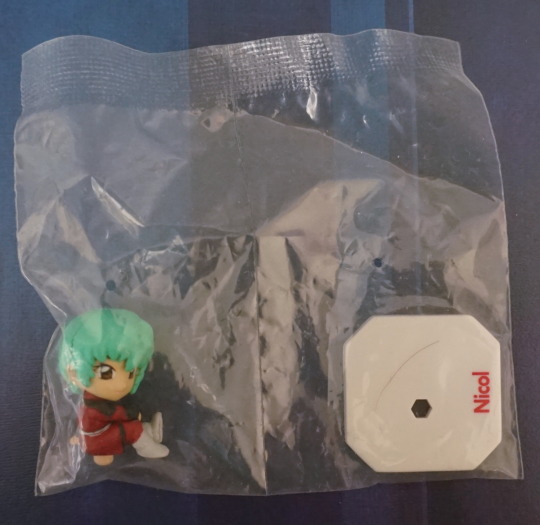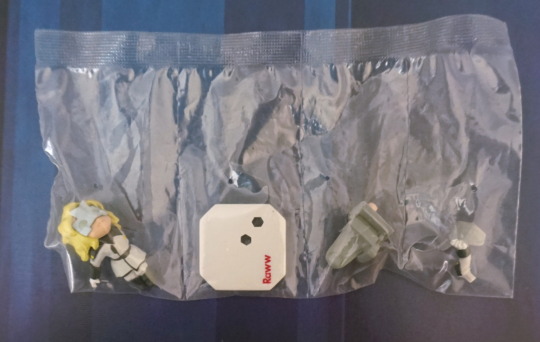 The next three are from the Chara Puchi set, also by Bandai: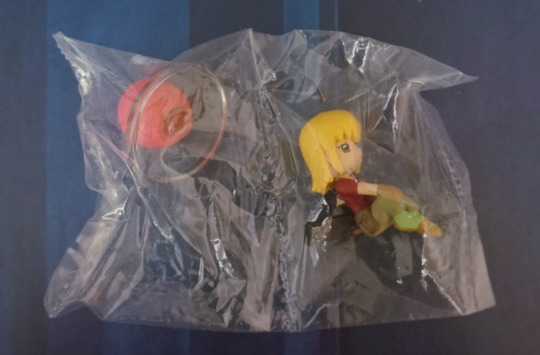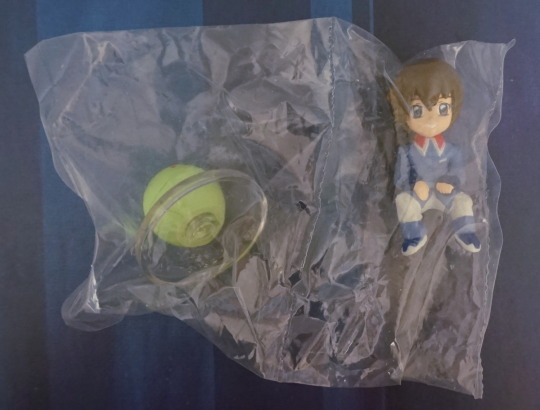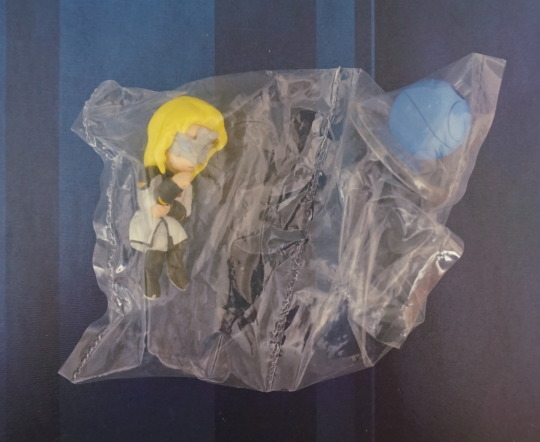 They're fairly run-of-the-mill petit figures for the most part. I'm more likely to keep the Chara Puchi ones, as I do like the little Haros the characters are given to sit on. I haven't watched any Gundam, so I don't feel attached to the characters, and the humanoid characters aren't visually interesting to me, for the most part.