This is Miho Nishizumi from Girls Und Panzer. Haven't watched Girls Und Panzer, but with the decision to collect all the S-Style figures, I bought this one and Maho together from Mandarake. I didn't check the box status, so was surprised to find they were both factory-sealed, and hadn't left their packaging. 
So, let's get onto Miho: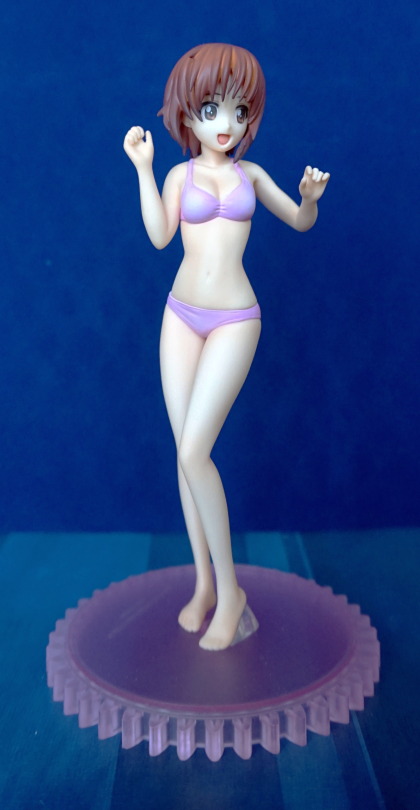 I like the shading in the hair, and the "dancing at the beach" pose. 
Miho's left side: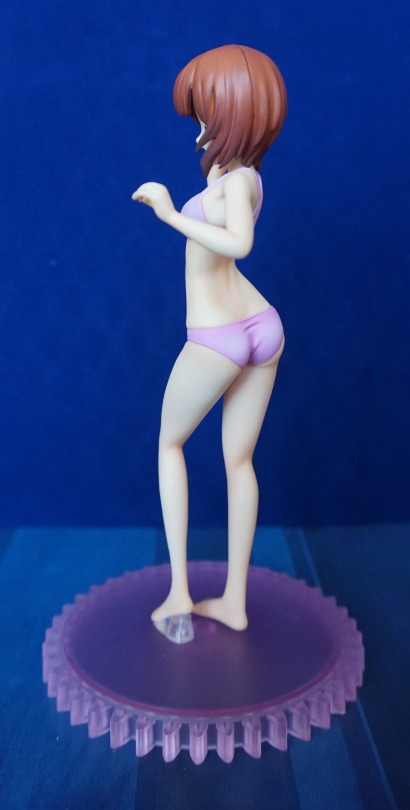 Hair seam ins't in hiding, but she's got nicely sculpted fabric on her swimsuit. Her pose makes her had to work out what her side is – so I went with the left side of her head. 
Right side: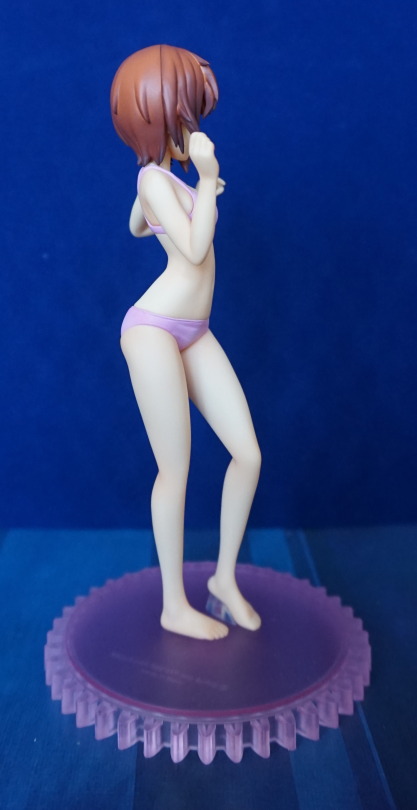 She has the flatish hair some of these figures have, which makes it look flat. There is some shading back there though, which partially makes up for it. Very curvy spine going on from this angle.
Back: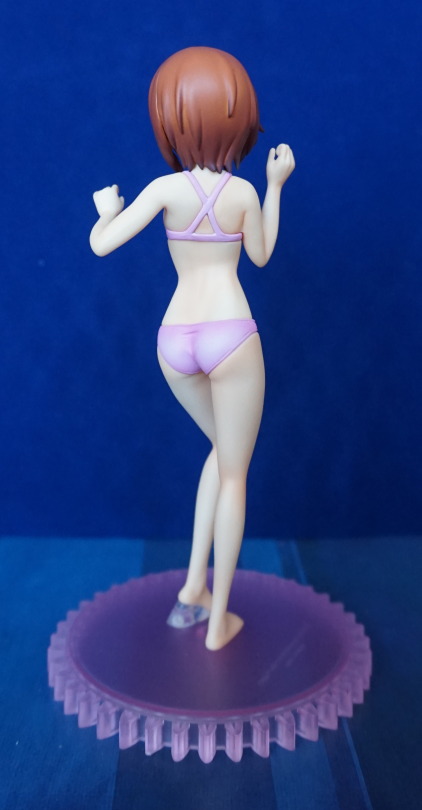 Her hair looks nicer from the back, probably because there isn't detailed bit meeting less detailed part. Not so keen one the swimsuit top at the back here – looks a bit like pink noodles stuck to her back. Photo doesn't show the skin shading well, but it is there, like the others. She doesn't seem to have shoulder blades like most of the others do either. 
A solidly OK entry. She was one of the cheaper ones to obtain, so I'm OK with her.