Managed to get my hands on an affordable Yoko figure whilst I was in Japan, of which is a rarity. The box was in poor condition (no acetate), but the figure itself was in good condition.
So here she is: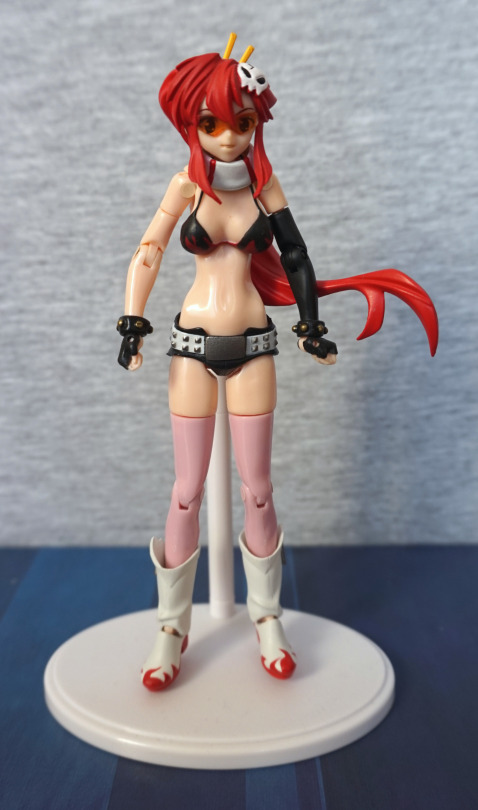 Not the best looker out of action figures, but a decent effort overall. Being scantily clad, she lends herself to action figure form more, as the articulation can be put at the edges of her clothing, which can be seen here. She does have a shiny belly, as she's a bit rubbery. I really like the hair and the glasses on this figure. 
Left: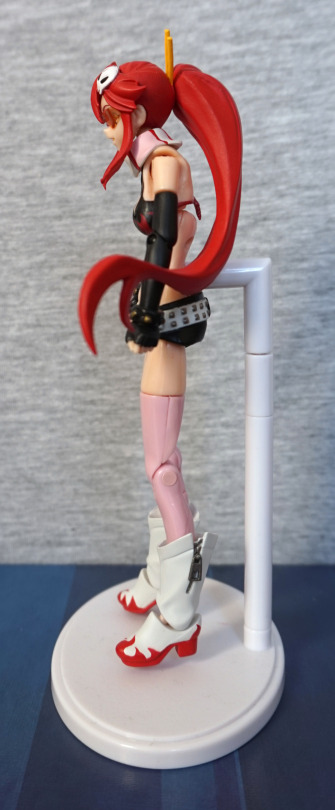 Here we can see the budget/older nature of this figure. The boots are a nice sculpt, but she has some noticeable seams on her leg. Also note the sticker dot – these are supplied with the figure so you can cover the screw holes. I chose to use them as the screws are pretty ugly. Her hair curves around nicely. 
Right: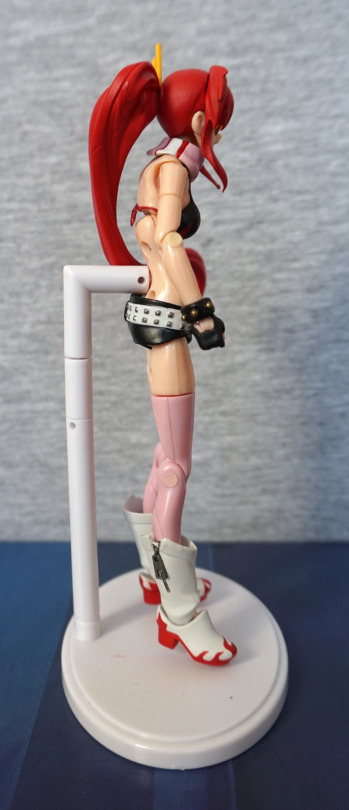 Her bum sticks out awkwardly here, but that might be partly the fault of the stand. Again, seam city, and her back looks odd from the way it articulates. 
Back: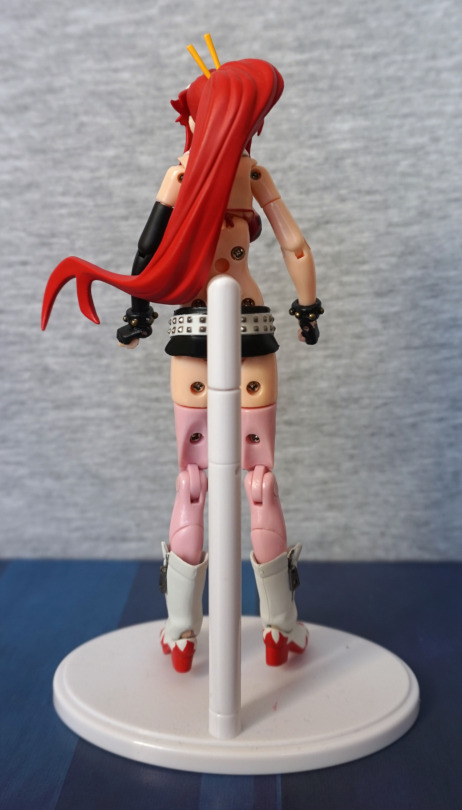 And here we can see how ugly the screws actually are. I didn't sticker these ones, because I couldn't be bothered, but there are enough stickers to go around, if you want to do the full job. I'd rather keep them as spares, if the ones I applied get knocked off and lost. The back view definitely isn't winning any awards, and there are a lot of compromises to allow full articulation, such  as her legs, so she can crouch more. I think this is definitely a figure you want to pose o look at from the front, rather than any other angles. 
In terms of accessories, she has a hairpiece with no glasses, loads of hands, barefoot legs, a little Boota, an extra face, her gun, and some parts for it. 
But due to laziness, and the box being in a different room, I only took pics of her gun:


I think the gun looks pretty decent, but nothing special. The paint is neat, but simple. Matches the figure, really. 
Overall, I wouldn't recommend this figure. Imo, this figure has its flaws, so I'd only recommend if you want everything Yoko, and/or she comes up cheap. I paid ¥2200 for her, so didn't exactly break the bank in buying her. I don't own it, but the Fraulein versions would likely be a better bet, and probably not too much more to buy.