And now for another Moore Collectables figure!
Lady Demon: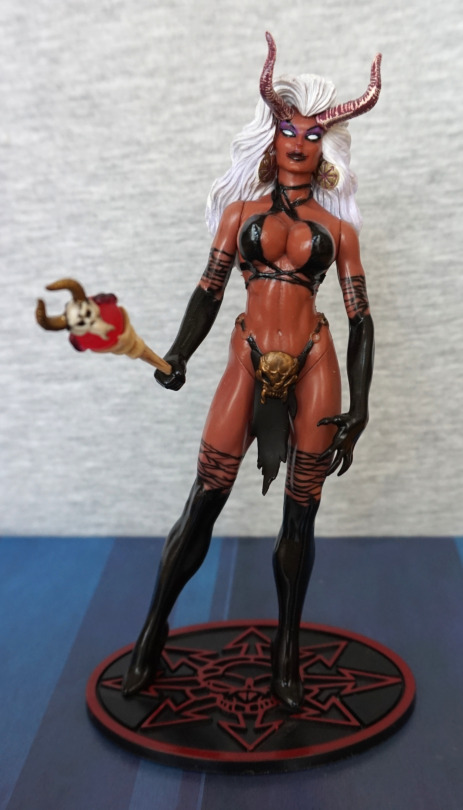 Also a sucker for demon figures :). I like her red skin and accessories – here we see her wand. The skull crotch looks good too. Her face and hair are painted well, but I think her horns could do with a bit of work. Also the rings that are part of her loincloth could've done with more paint, as they blend far too well into her skin, and can look unpainted from a distance. Her top is sculpted, which gives it needed depth, but the boots are painted and gloves are painted on. 
Left: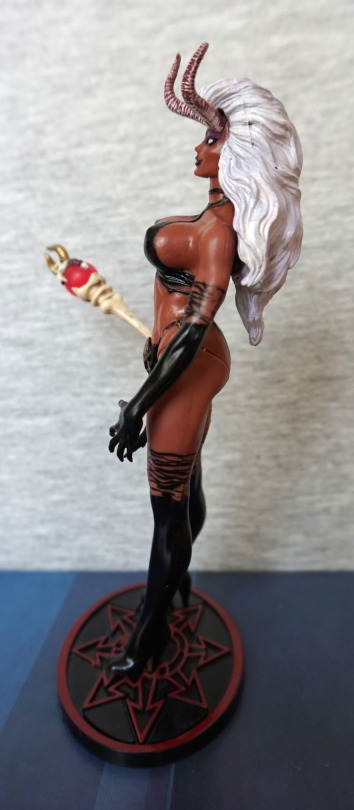 Yep, she's deffo got some boob goin' on. The sculpting is nice in her hair, but is quite obviously two pieces. She leans a bit on the stand – this is fairly common on Moore figures, as they only have one foot peg. I love her clawed hands. 
Right: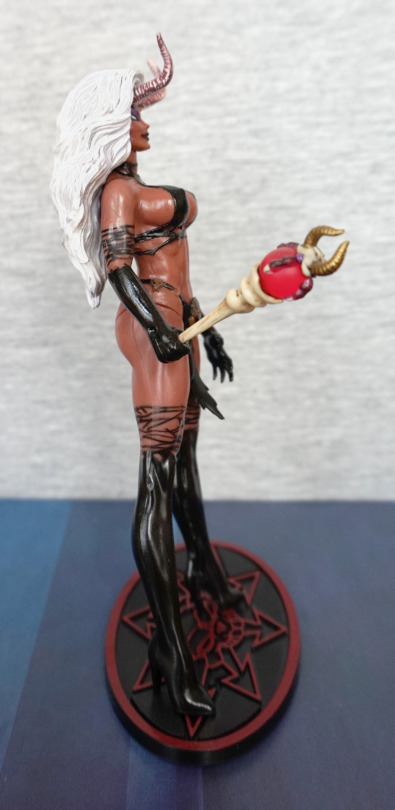 Tiny little skull detail on the side strap for her loincloth :). I wonder what demon magic keeps her boobs that perky…
Wand: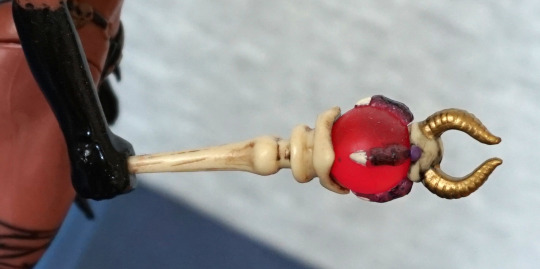 I like this wand – it is nicely detailed, with the claw & horns on the gem, and the bone effect on the handle. Imo, the bone effect came out really well.
Back: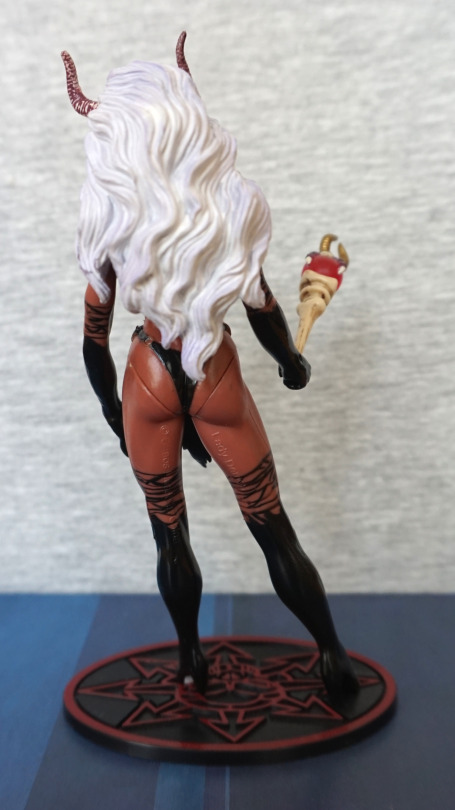 Here we see she has a very full head of hair :). Again, she has a case of copyright-butt. I do like the stands for these Chaos figures, as the Chaos logo makes for a good stand design. The indents are also useful for propping the figure/accessories. 
Sword:

I really like the shiny red this sword is painted. The black wash at the bottom also works well, and we have a small detail of a skull on the base of the handle. I couldn't get it into her hand so I came up with a different way of displaying it: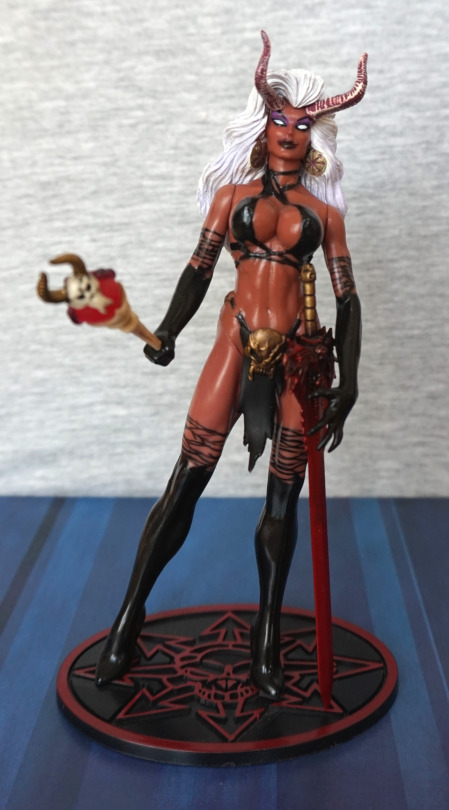 Here you can see where I use the base to help the sword stand upright. As long as it doesn't get jostled, it'll stay in place, helped by her hand holding it. The arm articulation actually comes in useful here, so you can pose her with the sword. 
Overall, I like this figure. The colours work well, and she has some nice small details. Again, it's a Moore Collectables, so has that "look" to it. I'd recommend this figure, if you like this style.