This figure is a futanari figure, so this is definitely a NSFW blog.
So let's start with a SFW pic: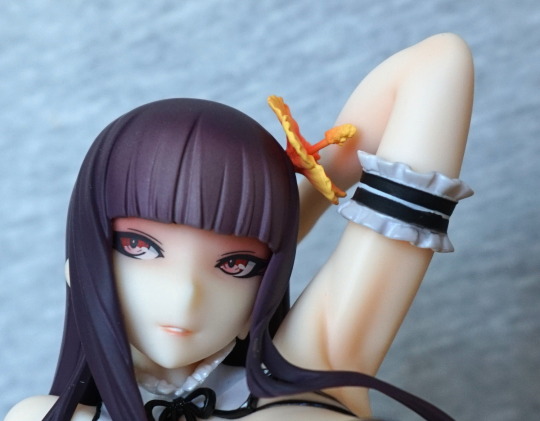 She has a very cute face, that has been well-painted. Love the shading underneath her fringe, and the slight smile.
This was an expensive figure, and an even more expensive one to get in the aftermarket. Glad I decided to be decisive about my preorder (had to do it through a third party too as Native won't ship to my country :/), so I was able to get her at a more reasonable price. I think it would've been nice to have a bit more shading on her skin, but in the right light, she looks amazing. If you like a chick with a dick ;). though the options to display her without are both viable.