So… this month I hit the Mandarake mines pretty hard. The next five blogs will cover this auction: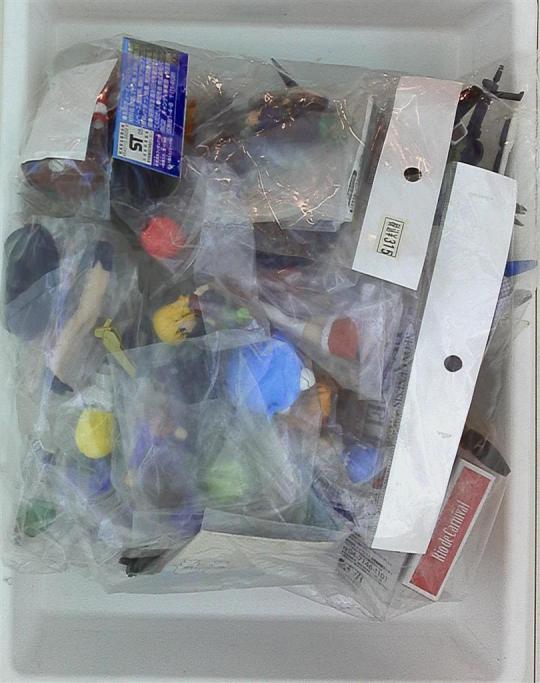 I bid on this auction, as I saw two of Rei Ayanami's head, and Asuka's in between. The rest I didn't really pay much attention to, but I saw the bag labelled ¥315, so hey, if I didn't bid much, I was probably onto a winner! I won the lot for ¥400, and with shipping it cost me £16.22. 
So… let's see what I got. This blog will concentrate on the miscellaneous items, that aren't Gundam or Evangelion-related. 
The first oddity that caught my eye, after emptying the bag of items was this dude:
But who could he be? So I turned him round and had a look: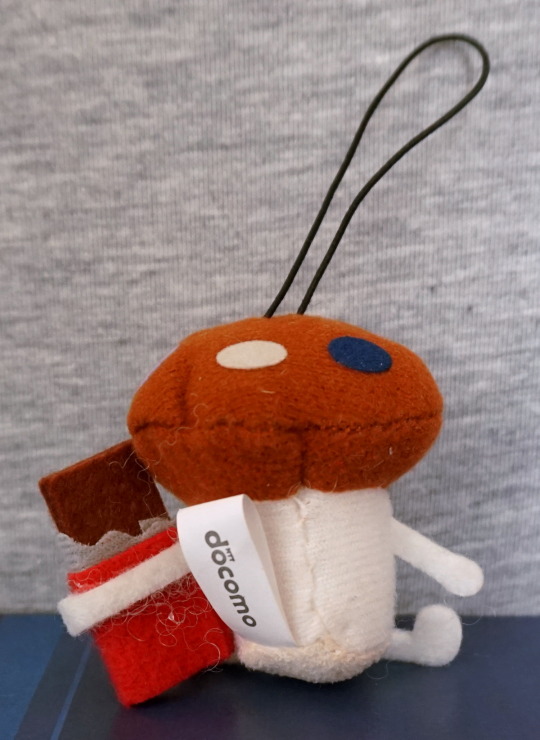 Oh! Docomo! One of the mobile (cell) phone providers in Japan! I did some research, and indeed they have a mushroom for a mascot, and his name is Docomodake. Well, their branding went a lot more successful than whatever it was Orange tried to do many years ago in the UK… He's a cute, well-made little guy. He definitely gets a spot on the keychain bar. 
Here's a photo of his head: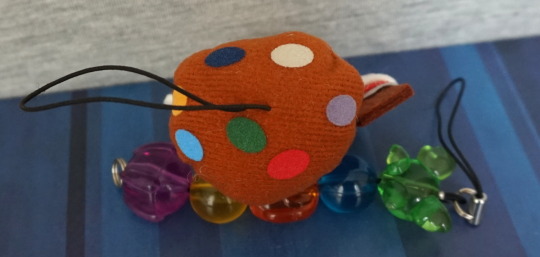 Lots of brightly-coloured spots! The other keychain part that he's propped upon will be featured in a later blog. An interesting and different item! 
Next up, three figures of Rio Rollins Tachibana from Super Black Jack. Never come across this series before, so can't comment too much from that perspective.
Our first figure is of her in her normal outfit, looking like a dealer: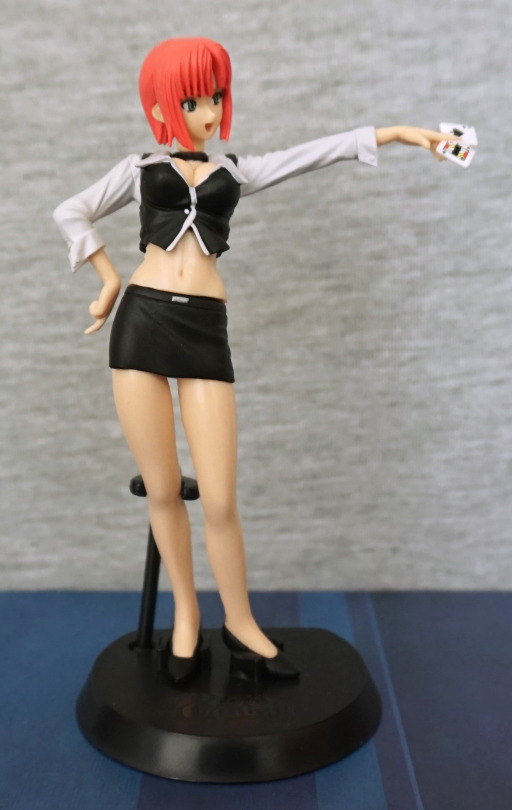 These figures are surprisingly well-made – the paint is very nicely done, and the poses are good. They all have a bit of a gappy midriff problem, but this is not too noticeable if you're not up close to the figure. This one you can't pick up by her upper half usually though – she likes to drop her legs! The detail in the moulds is also a bit higher than your average trading figure imo – the creases in her clothes have been done well, and the paint/decal on the cards is very crisp. 
Back: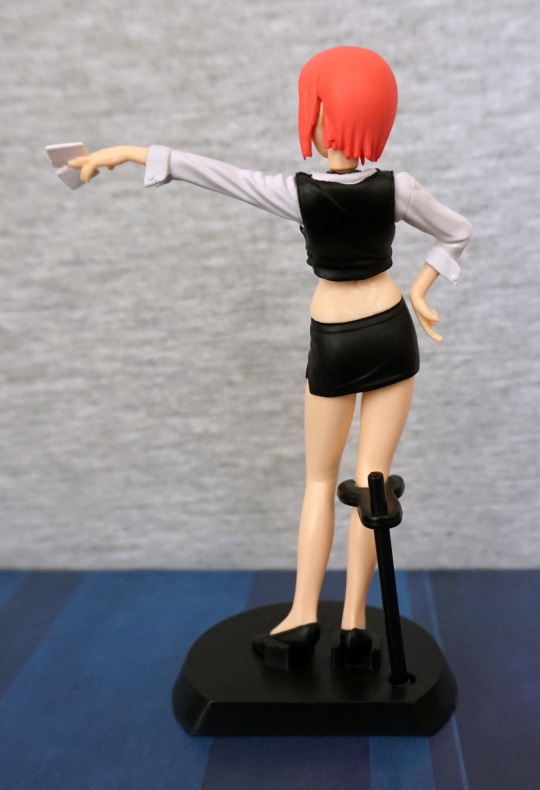 She looks good from this angle, though less detail in her hair. You can see her cufflinks here – nice to see details like that. The support stand is on a ball joint, which makes it easier to manoeuvre into position. 
Now for Rio in a maid outfit: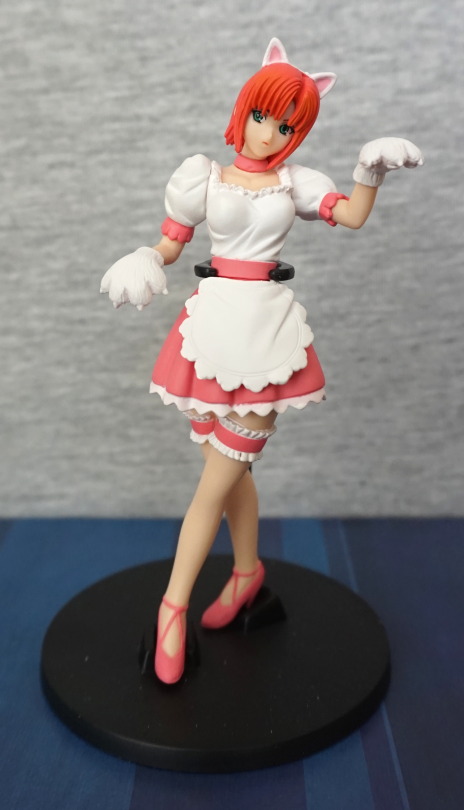 She was a bit more of a pain to get on the stand, but she's also very nicely done. Some white paint slop visible on her legs though, but it's not a biggie. Her apron pins onto her skirt – this is OK when she's displayed, but the pins aren't that long, so if you pick her up, you can accidentally knock this off. 
Back: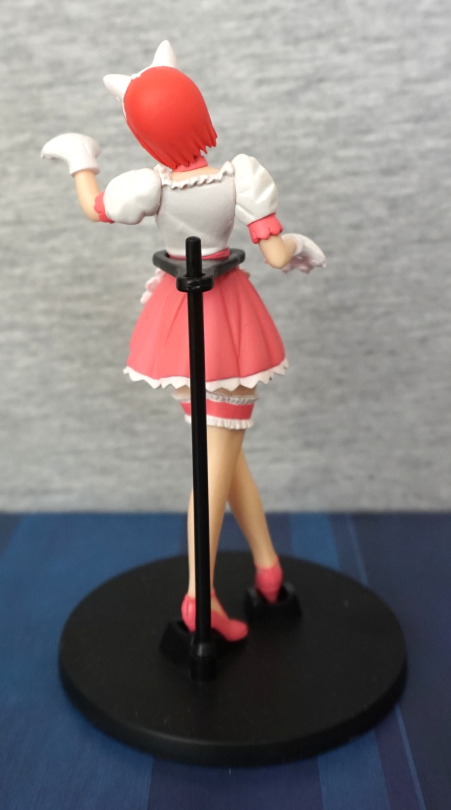 Looks good from this angle. She has a standard rod stand though. 
Now for the third and final Rio: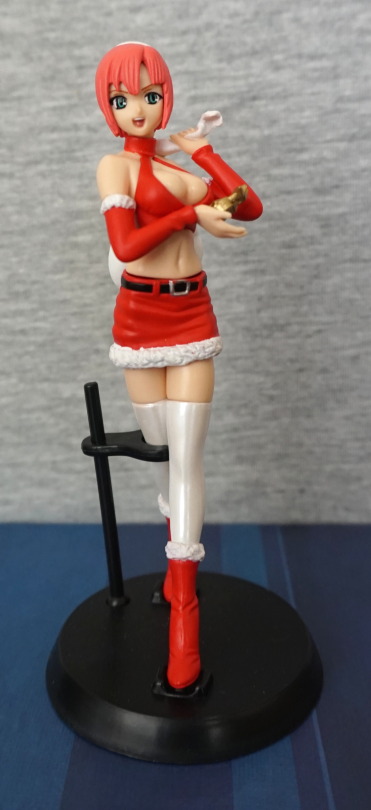 Santa Rio! This was the first one of the three I assembled, and probably the worst one for midriff gap XD. Once I had this one open, I was decided I was going to keep all three of the Rio figures. I love her face and pose, and the quality of the paint job. The bent-over trinket in her hand is odd though, but pictures suggest it should be like that! There's a nice use of pearly finish on her stockings. 
From the back: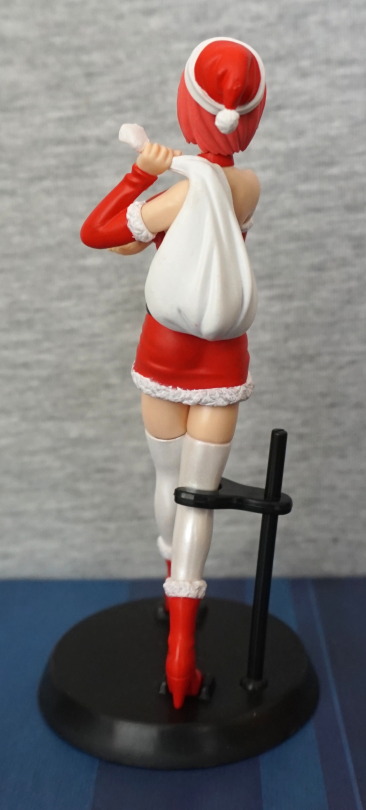 The sack has been done well, along with her Santa hat. Love the high-heeled boots too. Very pleased with these three figures.
Also in the Super Black Jack theme, there was these playing cards: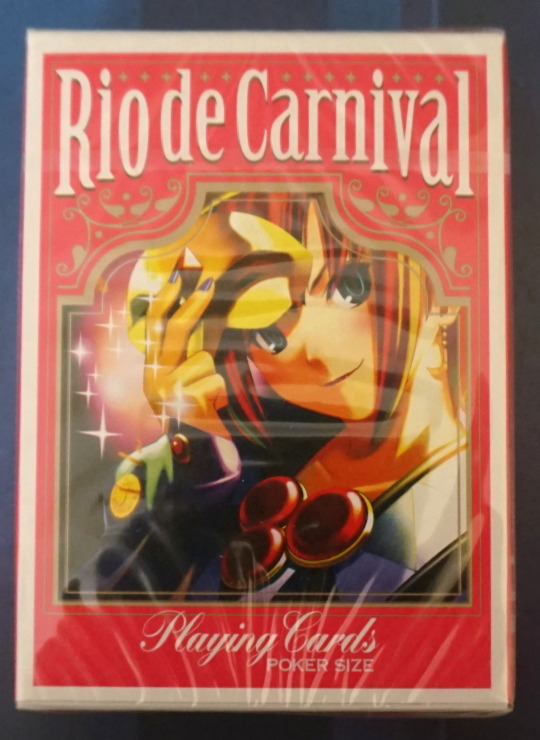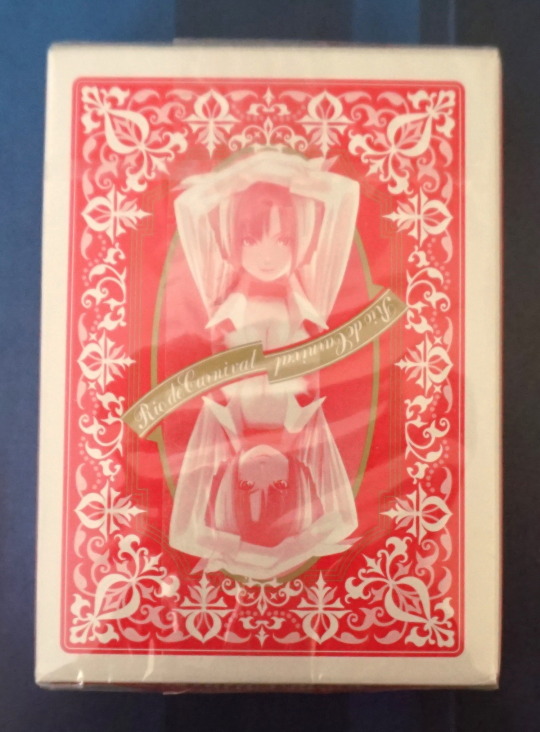 I haven't opened them, not sure if I will, as I don't tend to get to play card games. I'd guess this would be a nice collectable for those who like this series though – very thematic. 
One last thing for this post, Yuo Hirasawa from K-on!: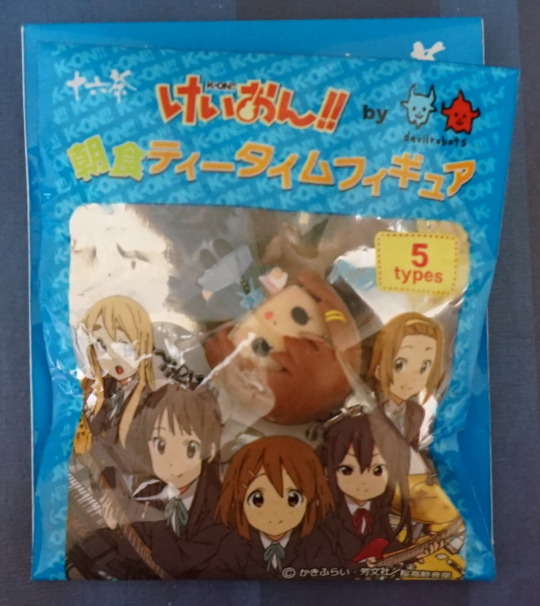 In tiny charm form. I left this in the bag, but just prior to writing this blog, I took her out. She has a 2D guitar attached to her strap, as well as her head. May sneak this onto one of the keychain bars, or she may be relegated to the Trading Figures drawer. She was a freebie with an Ashai drink, so coupled with her size, she's not really worth anything. 
So thus far, we've had 3 nice trading figures and a DoCoMo mascot… Probably not worth £16 to me, but at least a chunk of that. Let's see what the next blog brings!