Second Sonic-based Totaku… Tails!
Front:
This one… I didn't pick so good, and there's actually a small paint chip on his moustache. If you look carefully, it is on the right in this photo. I did almost think about seeing if I could exchange him, but then apathy took over. However, the colours work well on him, and it feels accurate to his in-game appearance. They have included a small detail of his tongue, which is nice to see they have paid some attention to detail. 
The base is very similar to Sonic's, but this time with nothing to decorate it. 
Left: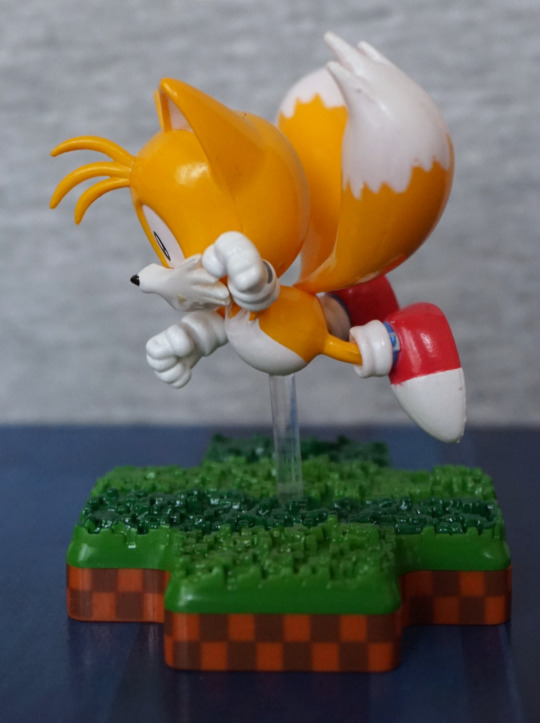 His head and body look OK, but not sure what's going on with the white paint on his shoe there. Seems to have gone a little uneven… maybe they put this one in the box a bit quick? Bit of paint has gone walkies on his tail, but it isn't too much of a mess. 
Right: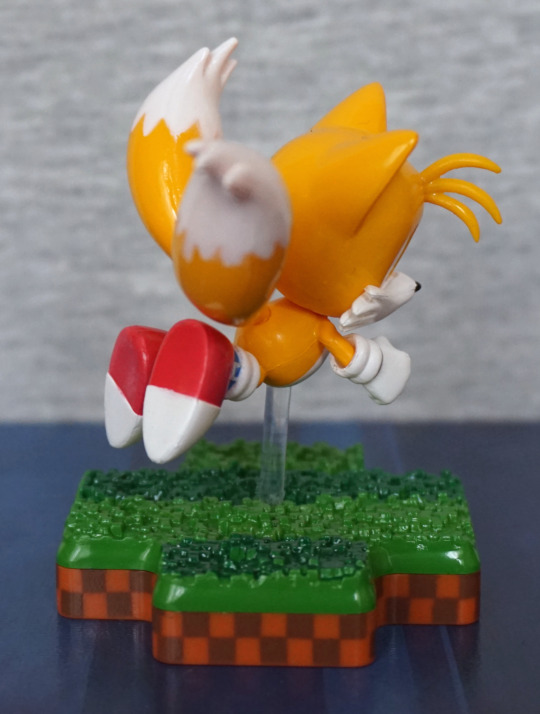 Looks OK from this odd angle I apparently photographed him at. Do like the sculpt on the hair strands. 
Back: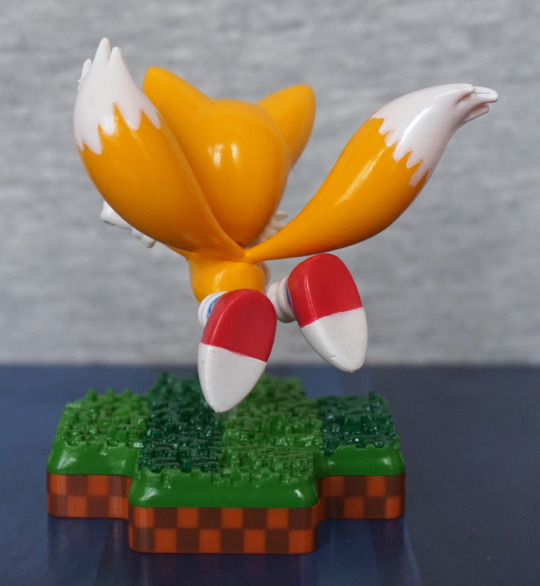 Tails butt! Not too much to see back here, but looks fine imo. 
Overall, I think this one is decent, especially if you can get one without derpy white paint. This one seemed to be the one most prone to paint flaws in the shop I was at though… And if you're paying £10 for a small figure, you'd expect a little more QC tbh.