This figure was gifted to me by a friend. He posted it to me, but didn't put a note with the figure, so I was confused for awhile, wondering when I ordered a mini-Groot figure until I worked out this was the gift he sent me :).
So let's have a look at the li'l guy.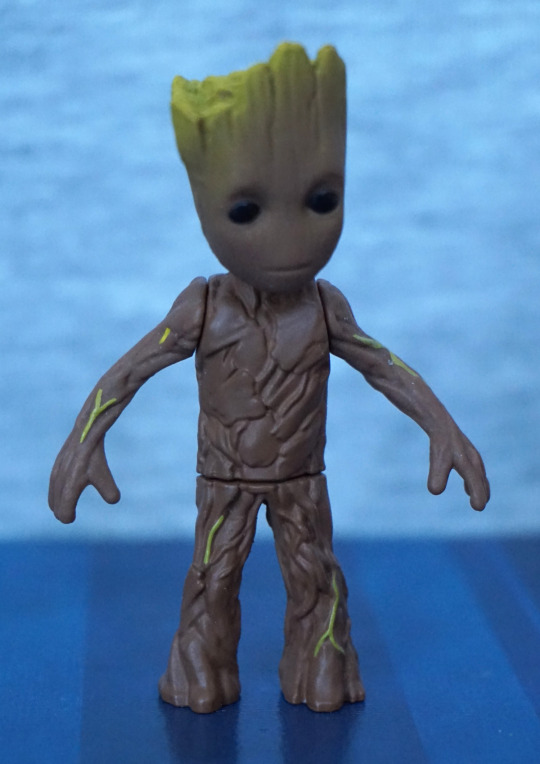 MetaColle figures certainly live up to their name – for his small size he's pretty weighty because of it. This figure is nicely painted, for its size. The fade on his head is nicely done, with some green detailing on his body. 
The gaps on his body are because he has articulation in these areas. So you can pose him a bit too!
To give an idea of size, here's a promo shot: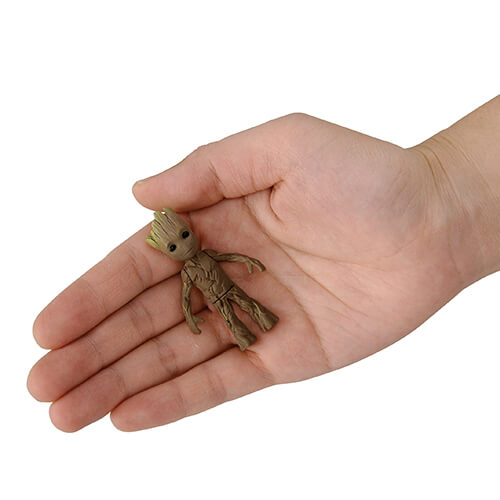 So he's not too far off the size of the Nano metalfigs, for things to compare him to. 
Left: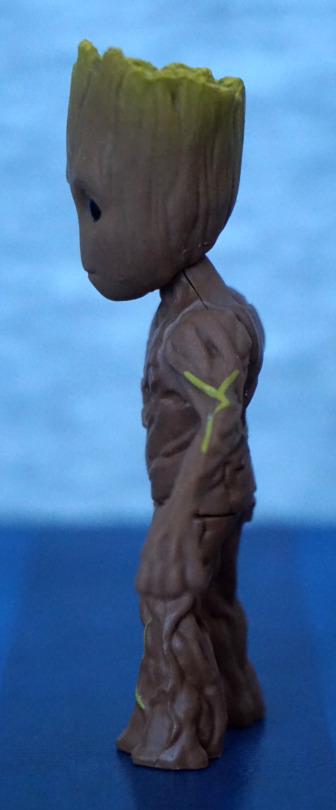 I like the sculpting on him – the wood effect works well. The blended paint on his head works well from this side too. 
Right: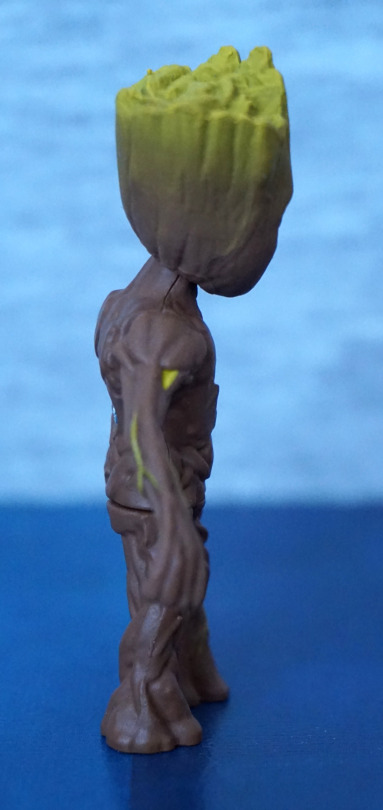 From this side we can see he has got good detailing on the top of his head, as well as the sides. 
Back: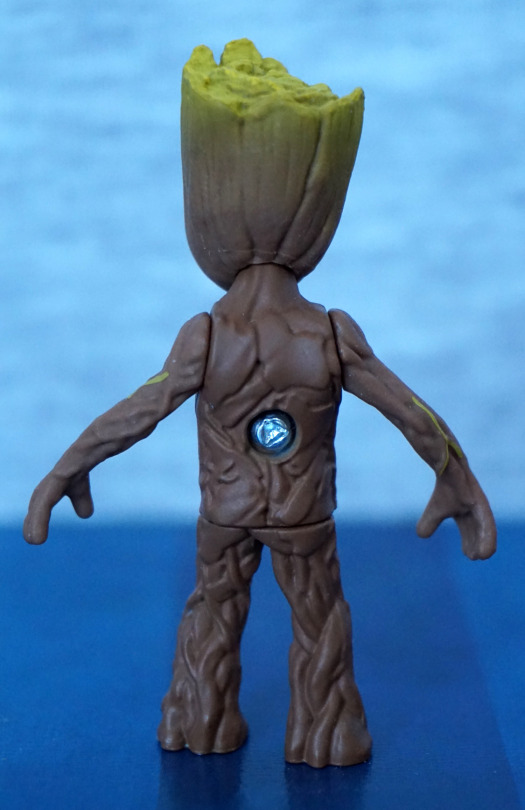 Here's the only drawback as far as I'm concerned – he has a visible screw in his back. Would've been nice to have a plug or something to cover this up, but I don't think it's a big thing for what you get. 
Overall, I really like this little figure, and think he's a decent quality figure. These figures have an RRP of ¥1,000, though if buying direct from Japan they're usually around ¥800, which I think is a fair price point for these figures.