In Japan I bought two diorama sets for these, but they didn't come with any figures, so I ended up ordering them from AmiAmi. 
This set I haven't got out of the box yet, but here's some pics of the box to show what it would look like if I set it up: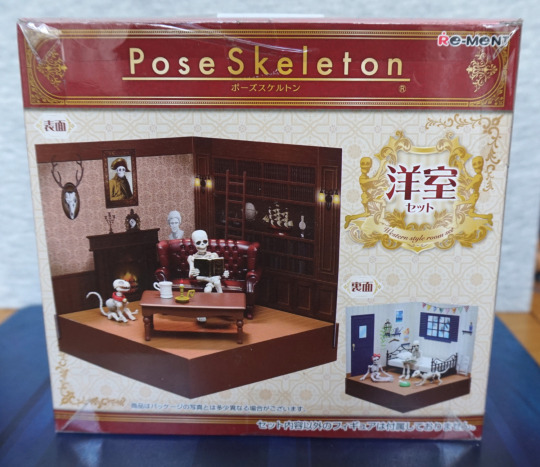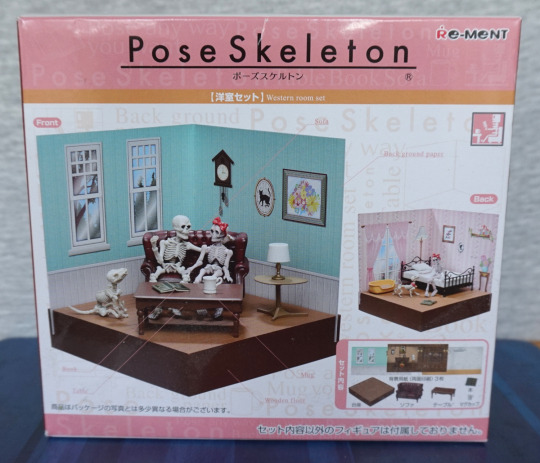 Maybe I'll carve out some space on a shelf for this sometime…
Let's move onto the next set, with the addition of a skeleton: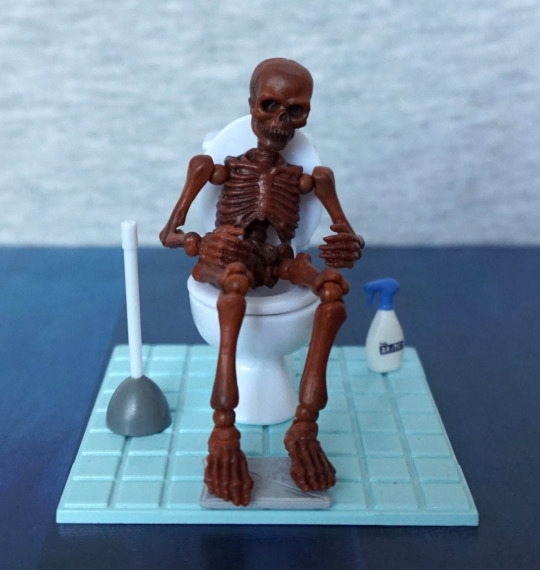 Yup, I bought a toilet. I like the accessories it comes with. The mat that comes with this set, without it being an actual toilet mat as I know and love, this could potentially used as a doormat or something. 
Angled view: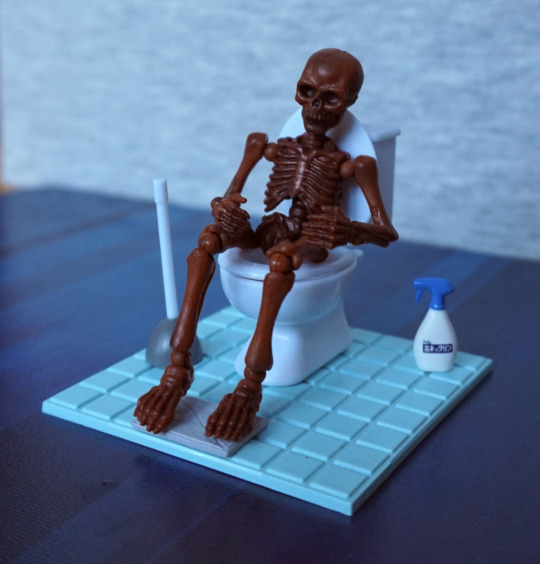 …who doesn't need a brown skeleton pooping on a toilet?
Here is another skeleton I've posed, on top of a flying alien queen: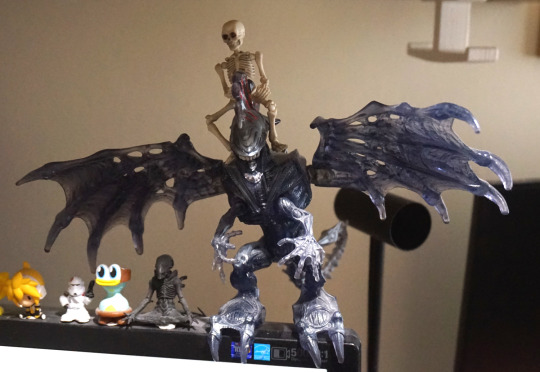 These skeletons are very poseable, living up to their name of "Pose Skeleton". If you're a bit rough with them, the joints can pop apart though. 
Here are the other skeletons I bought: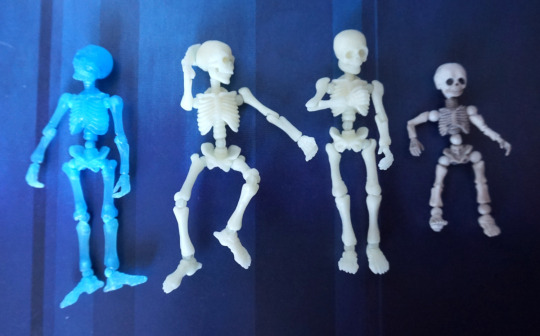 The two in the middle glow in the dark. I thought, from the names given to them, they'd glow in different colours, but they both seem to glow the same shade of green – not sure what the difference is supposed to be between them. 
However, there's no mixing up this skeleton with any of the others: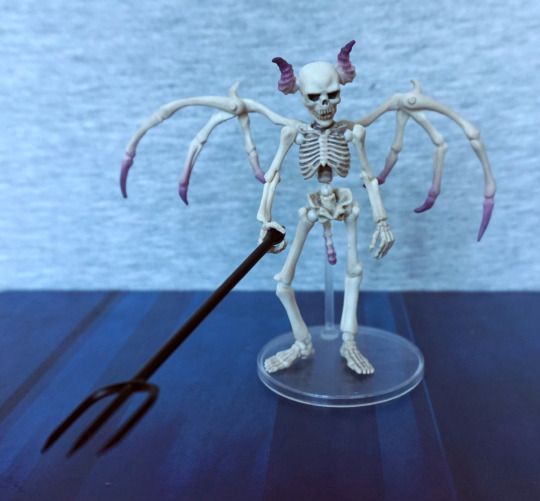 Demon skeleton! The wings articulate, which can be partly seen by the hinge on the tip of each wing. There's also a hinge where the wings attach to his back, so you get a good range of movement with them. He's also the only one to come with a stand – it works OK, but it doesn't grip him too hard, so he's fairly easy to knock over. 
Sides: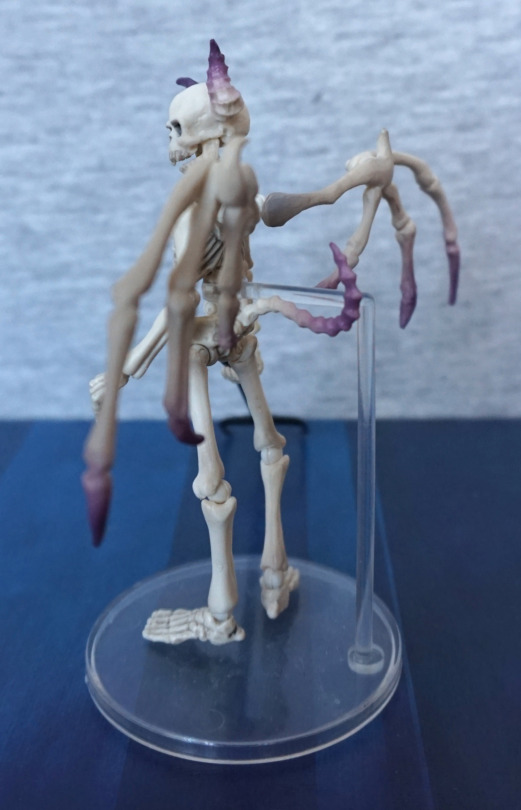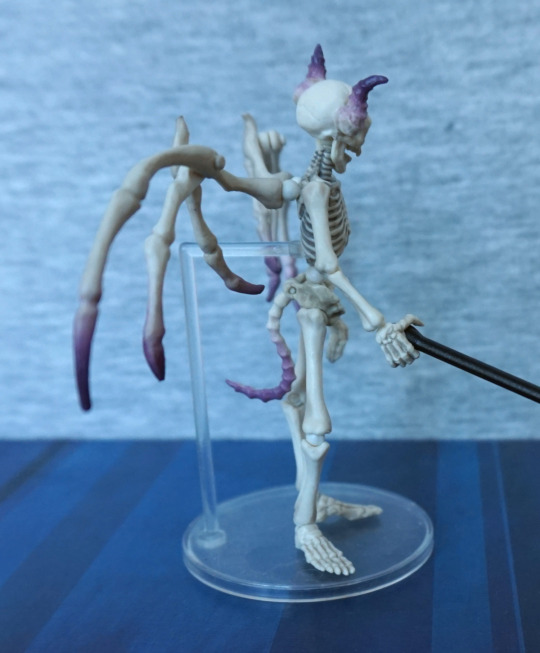 As can be seen from these two pics, his tail articulates, which is useful if you want to pose him sitting or leaning against something. The purple accents also make this guy stand out, and I like the way these have been done:
Back: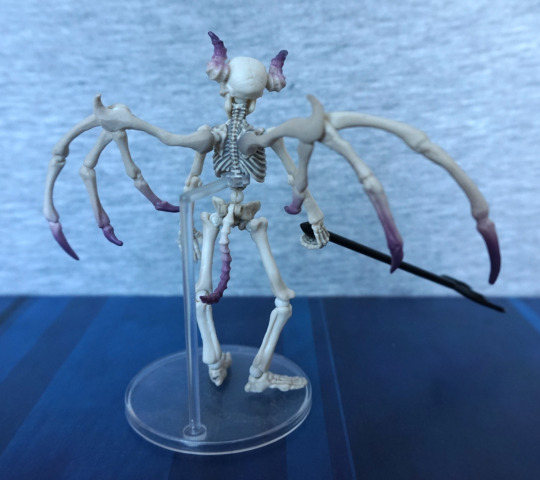 The detail on the back matches the front, which is nice to see. 
Overall, I'm pretty happy with these figures – the amount of joints mean you can do many poses, and makes them very expressive. Sometimes they're a bit fragile and joints can become disconnected, but as long as you're not rough with them, they should be fine.