So, one Etna in the basket. So what do we need now? More Etna of course!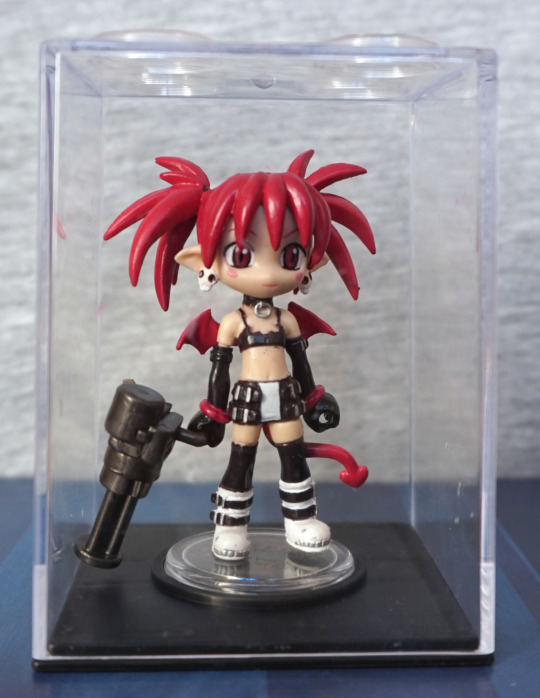 And this one comes in its own display box! Unfortunately she doesn't clip to the bottom of the box, so the box suffered in transit, and now has some small marks. Fortunately the figure herself didn't seem worse for wear (though that is the origin of the ones that are paint transfers…)
Here she is out of the box: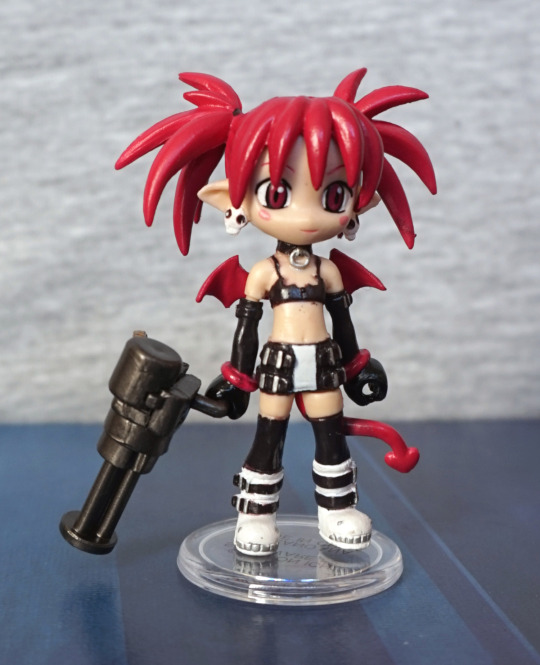 Aww, cute. Paint a bit sloppy on her right leg, and looks like there is some on her stomach. Overall, she's OK for a small figure. 
Left: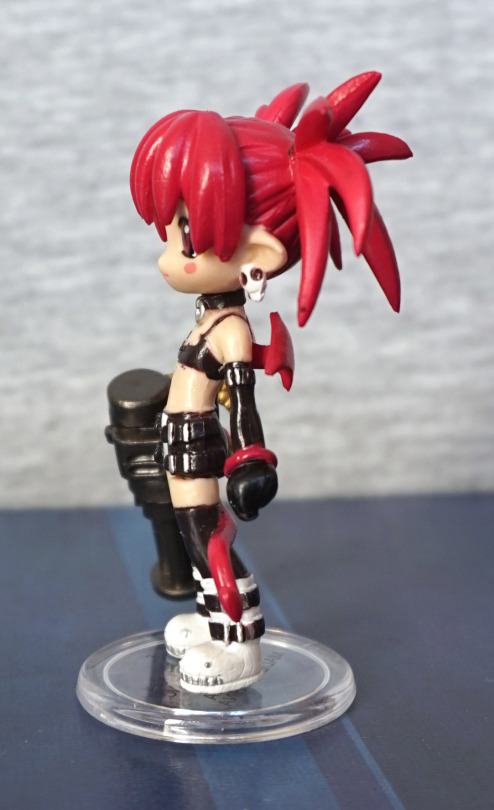 Her thin body has mostly been recreated here, and her earrings look the part. The lighter areas of her outfit are very white – not sure what's entirely most accurate, but it is pretty stark compared to the pics I've found. 
Right: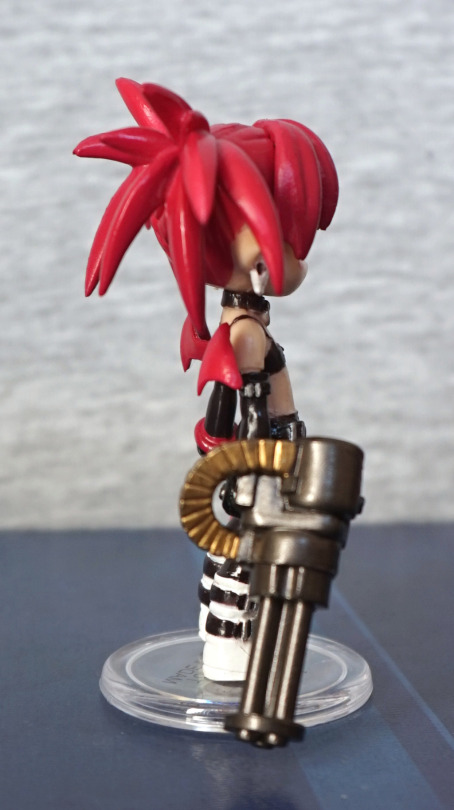 Her gun looks nice. Not hugely detailed, but seems OK to me. 
Back: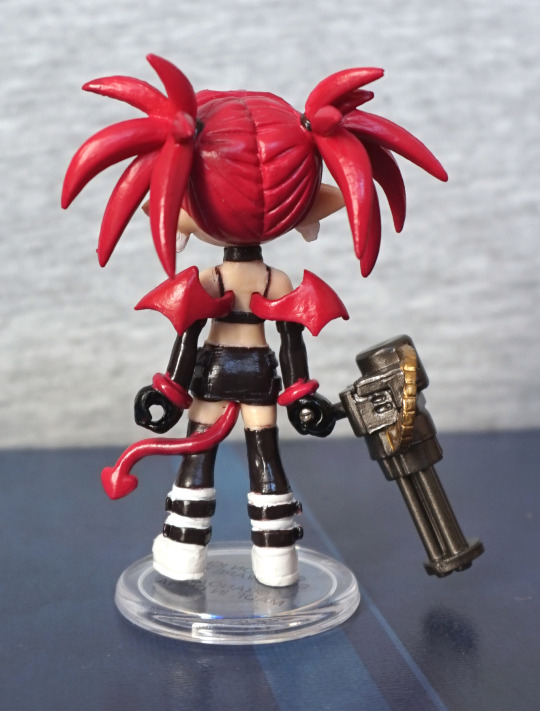 Her tail and wings match her hair colour, which does leave her on the gaudy side. Again, not hugely detailed, but she is a small figure. 
With this figure, if you can pick it up cheap, and you want a small Etna, this one is OK. I wouldn't recommend paying a huge amount for her.