This xenomorph is based upon one in AvP, according to the box. This one I randomly came across on Suruga-ya and thus I decided to order it: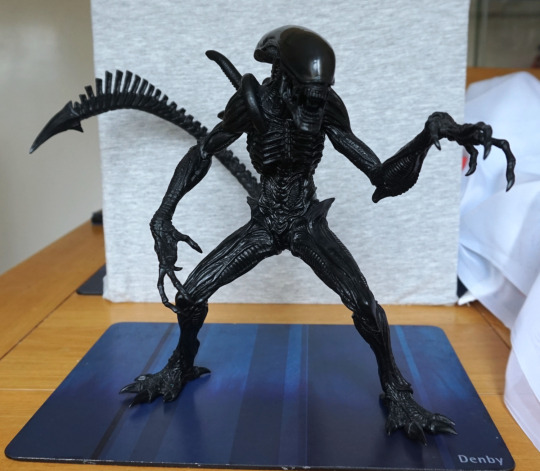 And he's a big mofo… bigger than my backboard. In terms of painting… he's black. And a bit more black. So,um, nothing to talk about here as regards paint… but the moulding makes up for this. 
'Face':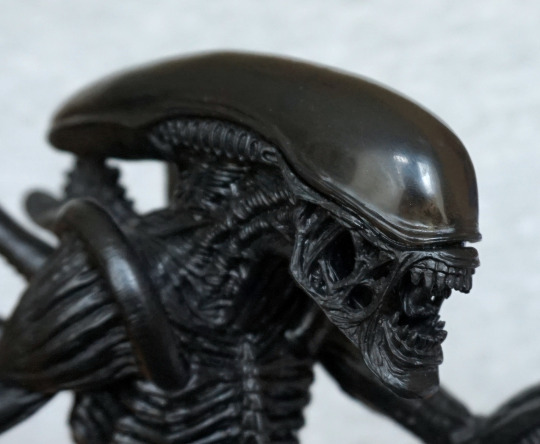 He has a translucent dome, but you can't really see through it – just the vague shape underneath. The detail in the moulding is visible here – I love the texture on the webbing bits of its mouth. 
Chest: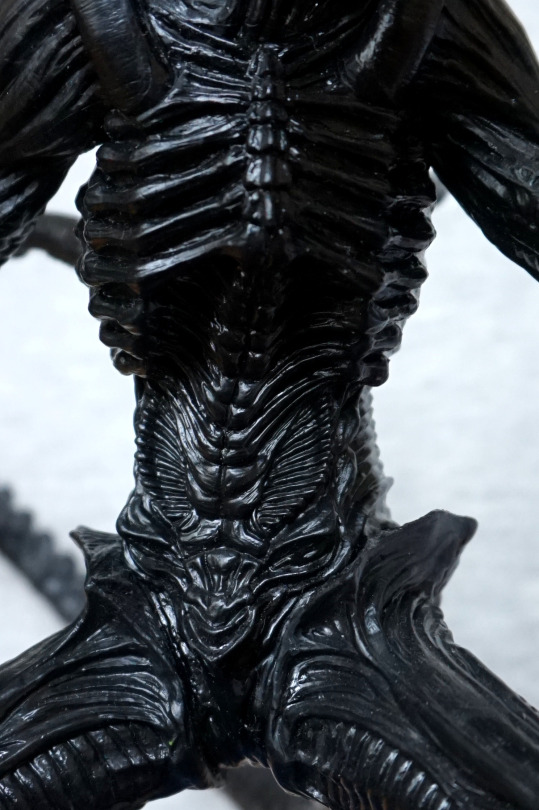 The bones look good on the chest, and plenty of details further down. 
Left: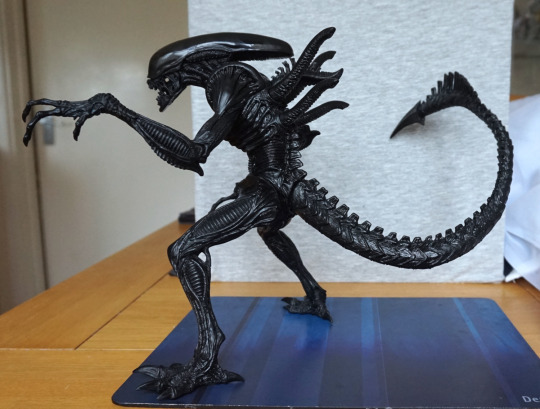 I like the preparing-to-leap pose. It's also done so it's fairy well balanced, and will happily stand on a flat surface. 
Arm close-up: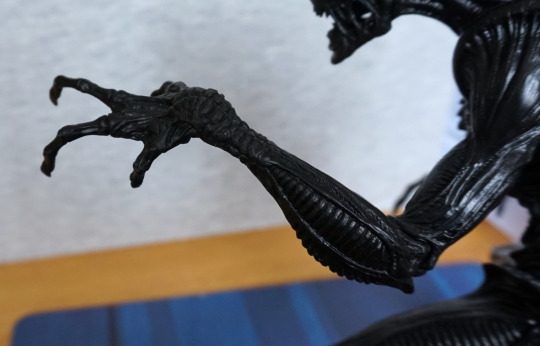 Again, good sculptwork that captures the textures and details of a xenomorph well. 
Right: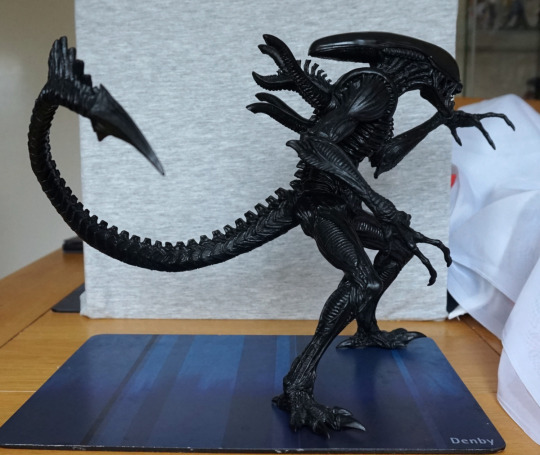 From this site, its tail tries to stab the camera :P. The back pipes stick out well, and we have the other wibbly protrusion here too. 
Side of head: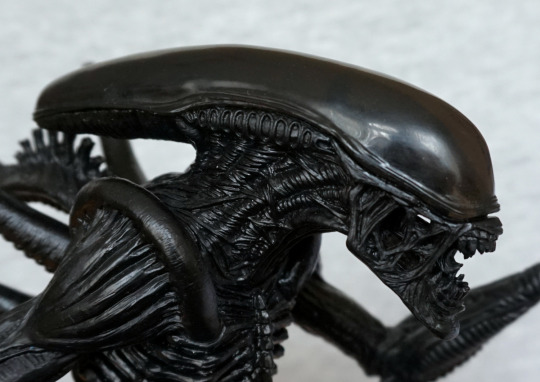 Liking the details on the neck, but the shoulder ridges look a little odd – there's not a huge amount of texture on them, and I'm not convinced over the way the arms join into it. 
Back: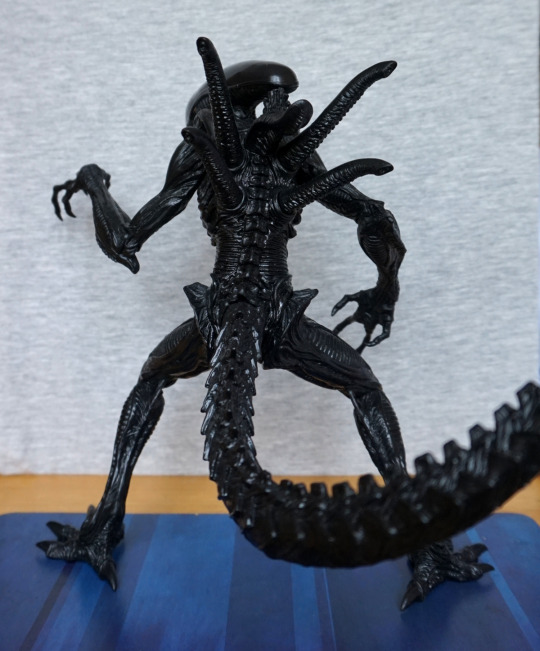 A lovely amount of sculpting back here – I like the spine and the lines that join up to it. Its hips stick out nicely too.
Tail: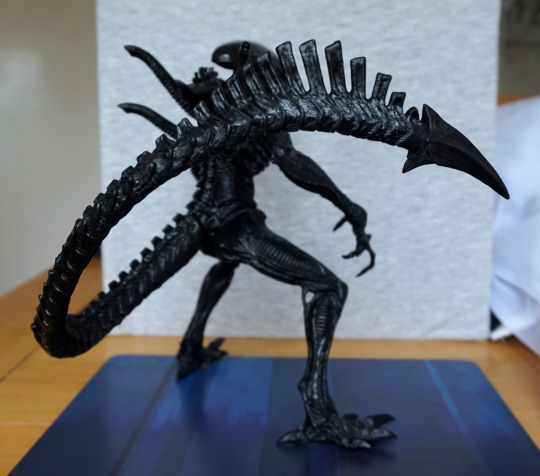 One vicious-looking tail! Love the end of the tail. 
Overall, I like this figure. It's a big, solid figure that's well-sculpted, and balances well. If you want a cheapish statically-posed Alien figure, I would recommend this FuRyu series of figures.