This WoW figure I was given as a gift. She's an undead priest: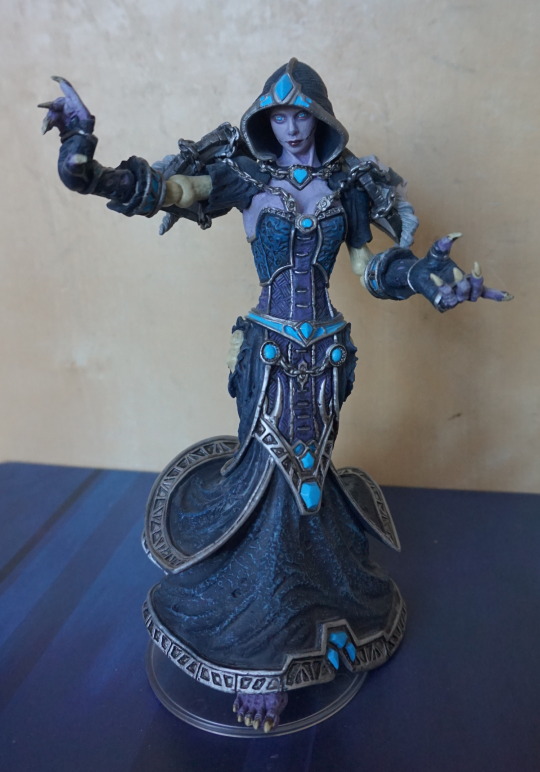 She's pretty detailed, and the colour scheme is nice. Undead can have a few flesh tones, and I think the purple works well here. 
Here's a close-up on her shoulder armour, one of the key features for people who know the set: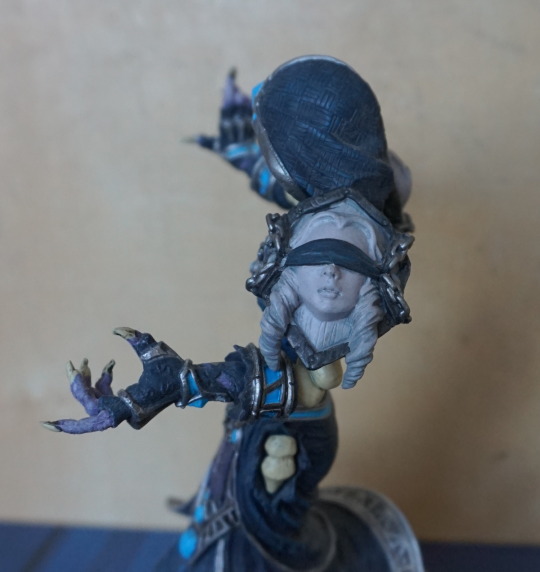 And a close-up of her face: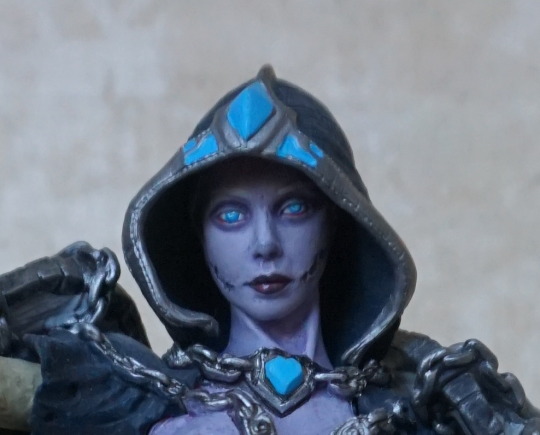 She's a detailed and well-painted figure, like most of the WoW DC Direct range. Kinda wish I was able to pick more up at the time! 
Here's her back: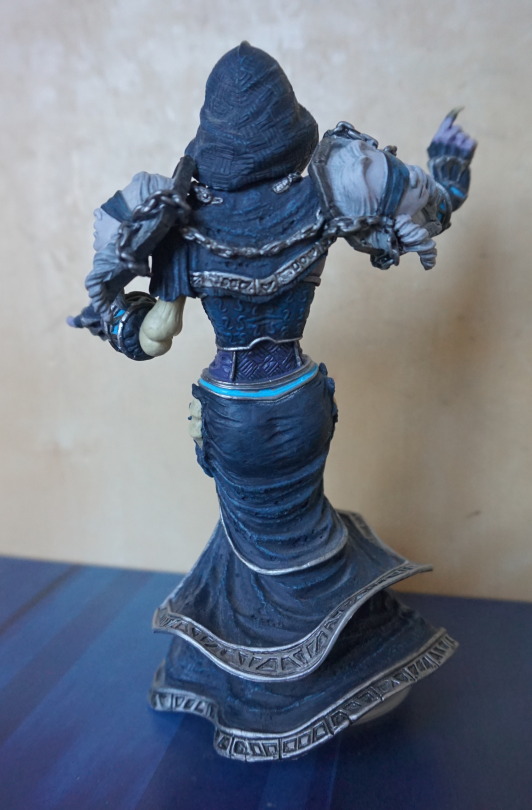 Not too much special to see here, but they did sculpt some butt, so that's a nice touch. The skirt folds around her well, and there's a variety of textures on display. 
Now for the figure's weak point: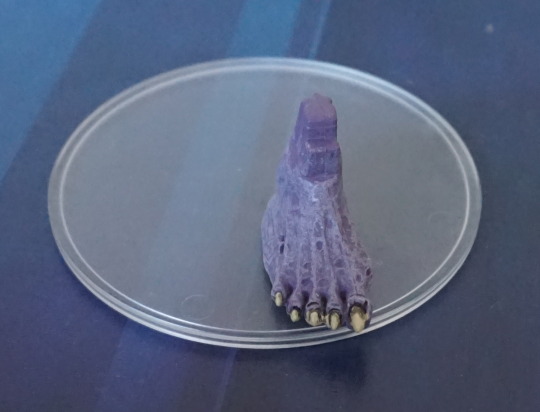 Yeah. Just… why? Especially being the part that attaches to the stand! Fortunately I've only ever had issues picking her up, but others have had issues of her falling over regularly due to this design. I guess they didn't want to make the packaging quite deep enough to accommodate the foot that sticks out… after all, her back foot is attached. 
Reviewing the figures for WoW DC Direct series makes me sad that it's not a thing any more. They were decent quality figures, especially for the price. Blizzard seems to be either doing overpriced NECA figures or very expensive statues, that don't have a paint job to match the price tag. Sigh. 
But I can still enjoy Confessor Dhalia :).