Bought this from an Amazon lightning deal in 2016. He was about the same price as the small versions at the time XD.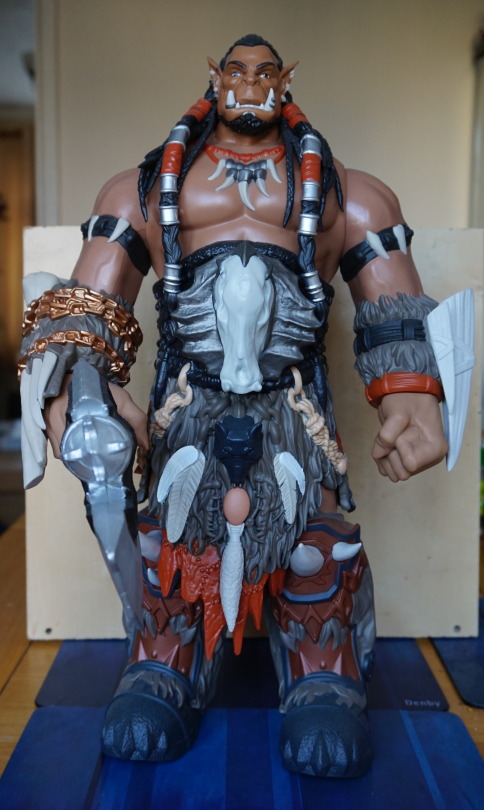 And big he is! Far taller than the board I usually use for photographing figures… Admire my "quality" background! For this kind of figure, I was surprised about the amount of detail in it – most of these large figures look very "meh". He does suffer from looking like a lump o' plastic – mostly because of the chest area. 
Though the back suffers more… it looks like he's had a hunter have good ol' go at him: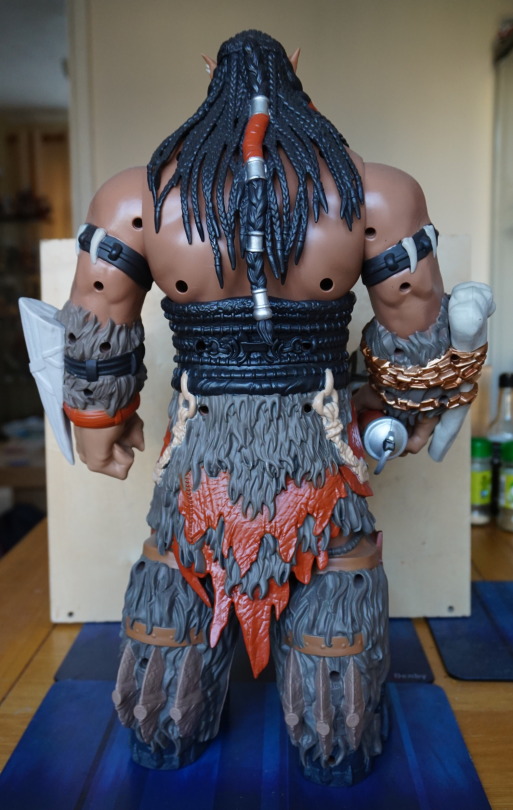 The large screw holes are a bit of a shame, as the sculpting here is nice too, especially his hair. He does live in a corner currently, so I don't see the back of him often. 
And the sides of him: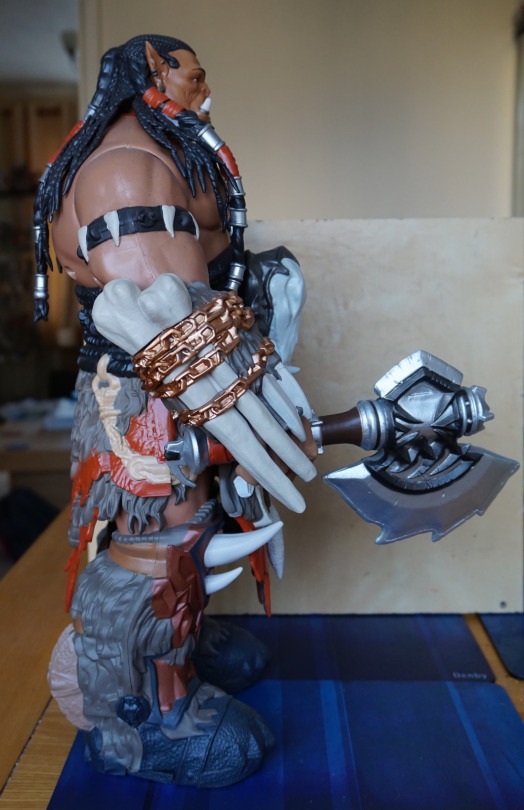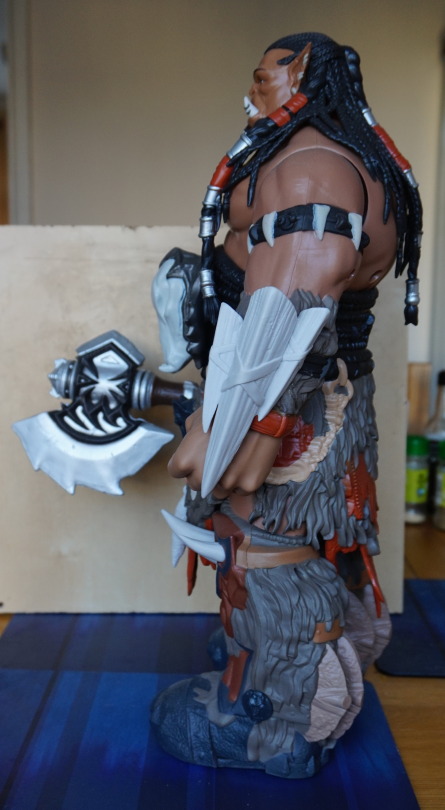 Not much to say about these angles. He does have some seam marks on his arms that you can see in the pics, but again, not bad for this kind of figure. 
Happy with my purchase, and he does a fine job of guarding the vivarium.