This one was one of those figures that I had on my wishlist for ages, then fiiinnally got round to buying many months (possibly years?) later. 
She came in a very yellowed box, but the figure seems to be fine. 
And here she is: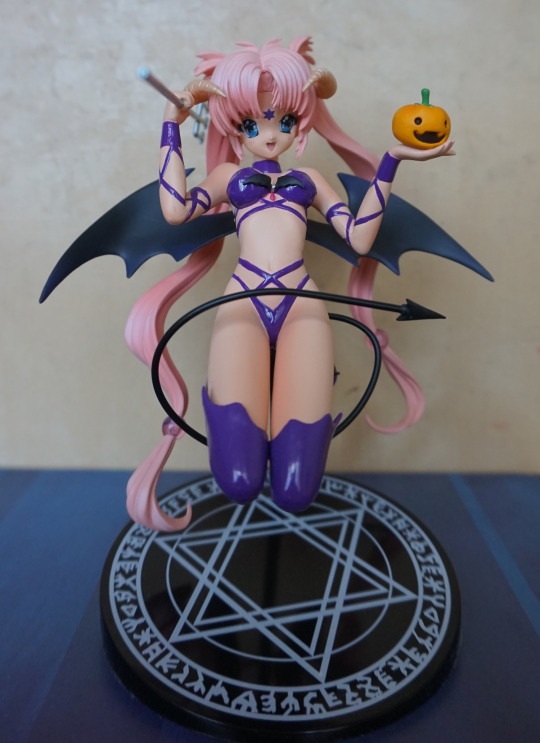 Not as nice as the promo shots, but still cute, and I'm a sucker for purple. 
Here's a closeup of the pumpkin and her face: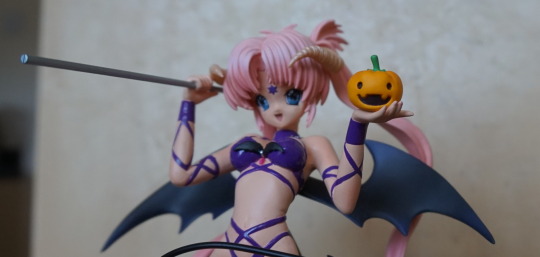 And a side shot, which shows how she "floats" in the air: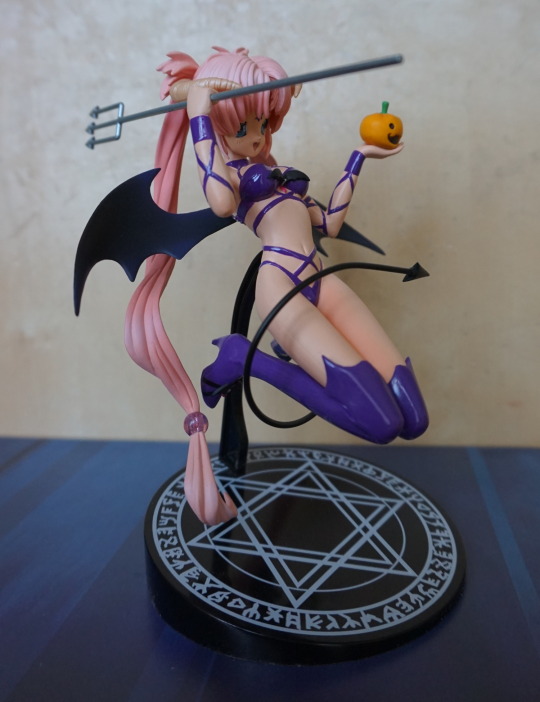 The downside of this stand is that the stand plastic is VERY wobbly. Originally had her in a detolf, but when you walked past she'd wobble, so I moved her to a shelf that's firmly attached to the wall, where she gets to sit without wobbling.
Back of the figure: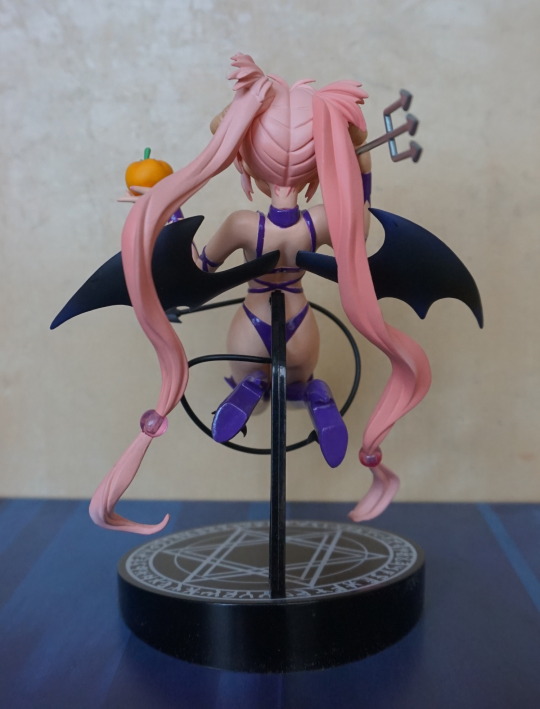 Nice pair o' wings, and her hair is pretty nice. Would be nice if it was a bit more visible from the front, but it's OK. 
Initially I found this figure pretty underwhelming when I first opened it, but now she's an OK part of my collection. She sits somewhere in the middle of likeage.