This figure was a birthday present from my husband, though it took the form of pointing him at the direction of the auction and having him buy it. Iirc it was on eBay as Buy-It-Now. When my birthday rolled around, this fella came out: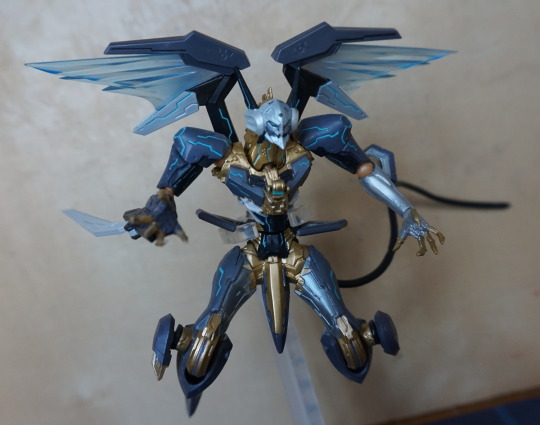 Originally I didn't think he came with a stand, but I had a spare Play Arts Kai one, from a figure that could stand up fine on its own (a rarity with PAK!). Later, I got a second Revoltech figure, and found the stand taped to the back of the plastic. I then went up into the loft to retrieve the box, and indeed Jehuty did have a stand! Though I never switched to it, as the Revoltech stands aren't very good, and this figure especially would pull it over. 
Here's his back, with the shiny gold plating: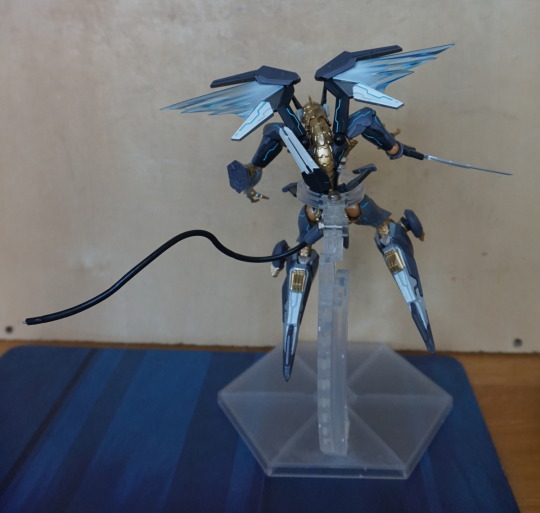 Here's his side, showing his arm and face:
And a shot of his other side, showing the cable coming from him, and some of the detail on the back of his leg: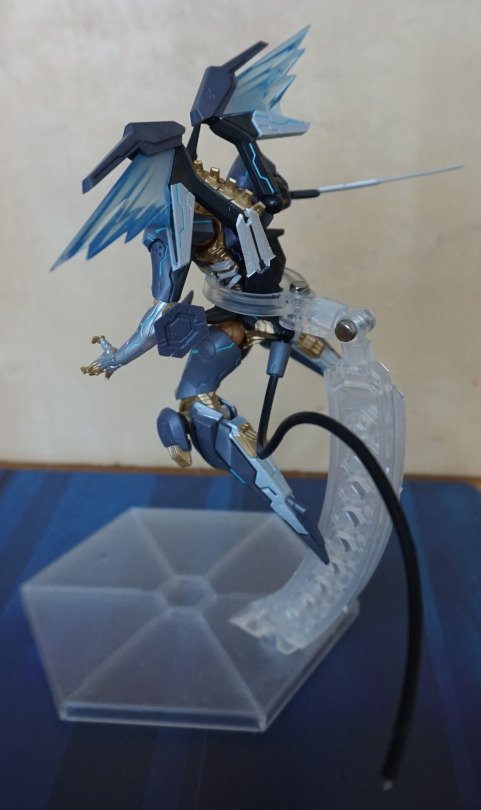 I love the colour scheme on this figure, and I have a thing for this kind of mecha. I did watch ZOE, Dolores, I but this dude doesn't feature in it. I did enjoy it somewhat, but it isn't a firm favourite. 
Still love this figure, maybe one day I'll go hunt a playthrough of the game, so I can watch and learn more about the characters.