Had this one shipped from France, from an MFC user. 
This one I had been wanting for a short-ish length of time. Saw it in someone's loot posts, and was like "man, I really wanna get that one", but wasn't hugely available, and the size potentially made shipping awkward. So I filed it into the "possibly at a later date" pile. 
Then at a recent point in time I was browsing the new posts in the User Sales thread on MFC, and found someone selling stuff in euros… this one among other stuff. Asked for a shipping quote, it came up reasonable, so I bought it. 
A week or so later: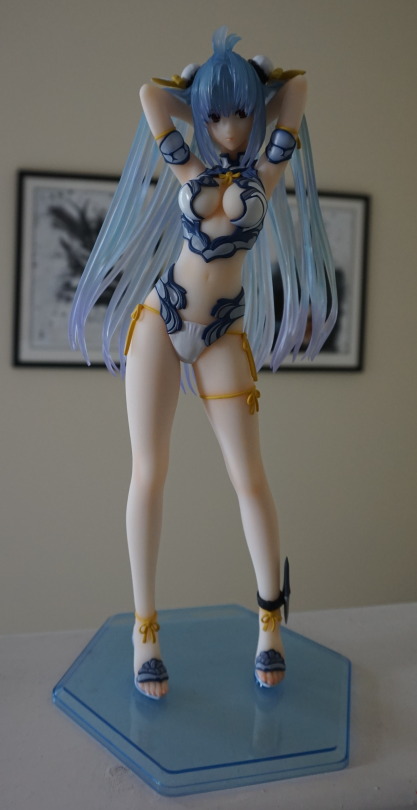 Yep, I really like this one!
And from the back: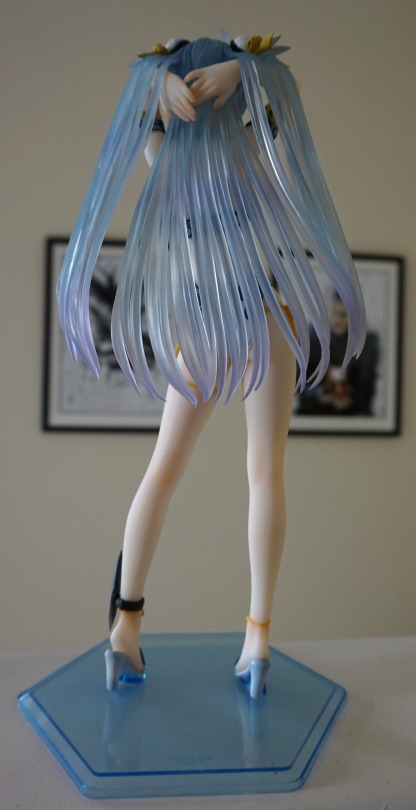 Especially love her hair 🙂
During the day, my husband sent me "📦📦📦📥", so I joked about putting my parcel in his in-tray. 
And thus I found out he can get very close to his in-tray and not notice there's a figure in it: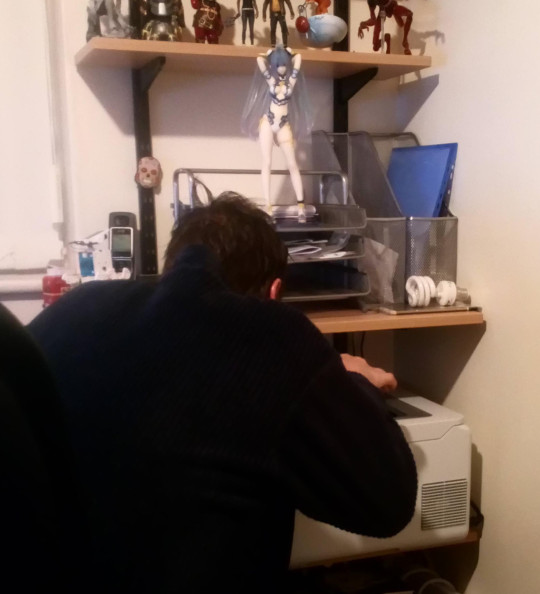 He collected some paper out of the printer, I asked if he liked the contents of his in-tray, only to find out he didn't see it!