The next set of posts are modified from a post I made to MFC… so if you've seen it before, that's where it came from. 
When I ordered this box… I ended up having to wait near-on a month for it to arrive. Post was moving very slowly from Tokyo at that time. 
But arrive it did: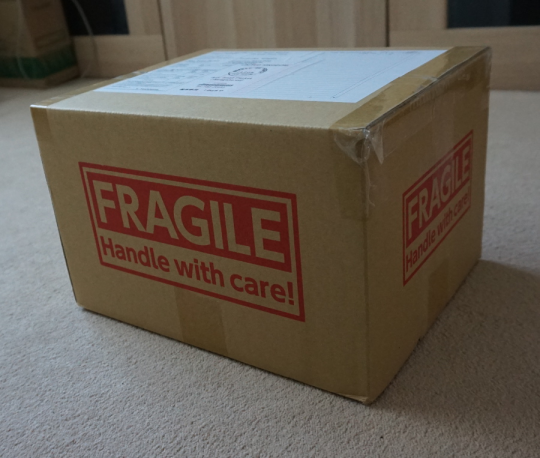 So, without further ado, here's what I got.
Loot layers
With AmiAmi grab boxes, they're put together in layers, with wrapping in between. So here's shots of the layers. 
Loot layer 0: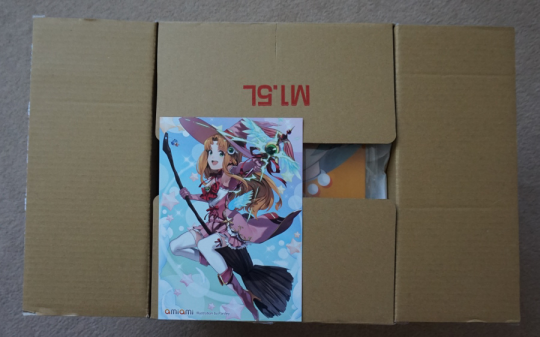 The card was on top of the flaps, not seen that before.
Loot layer 1: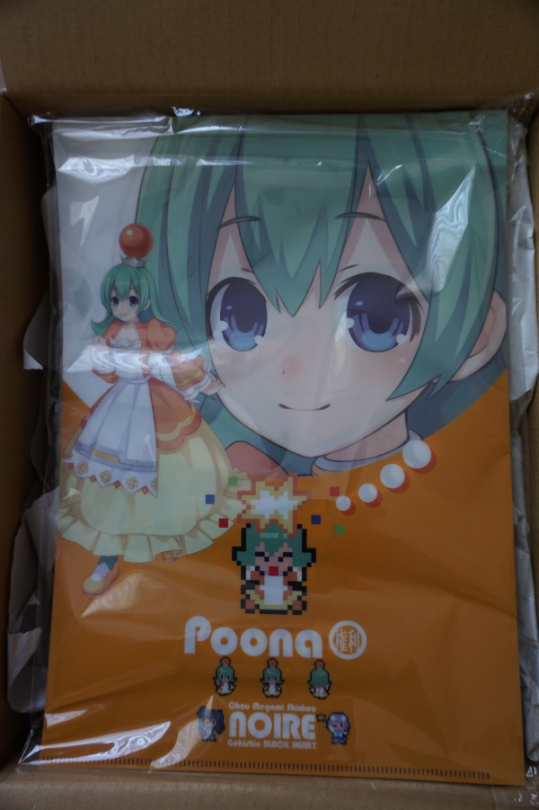 Loot layer 2: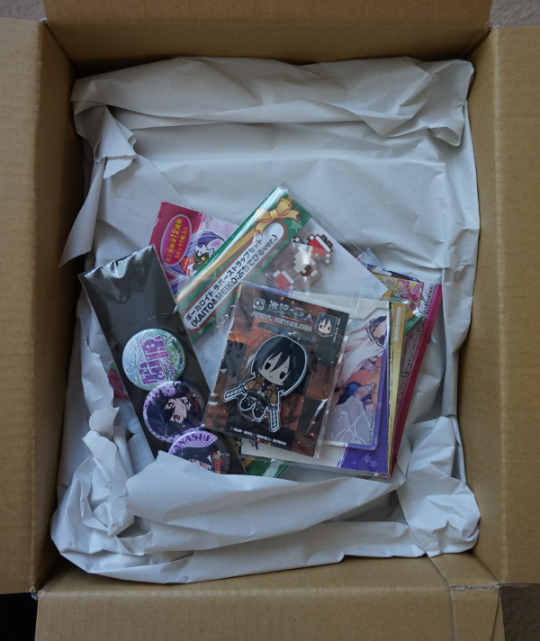 Loot layer 3: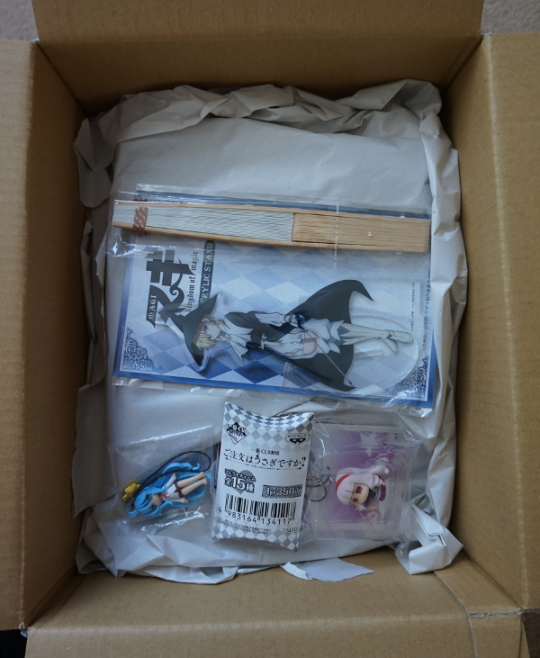 Loot layer 4: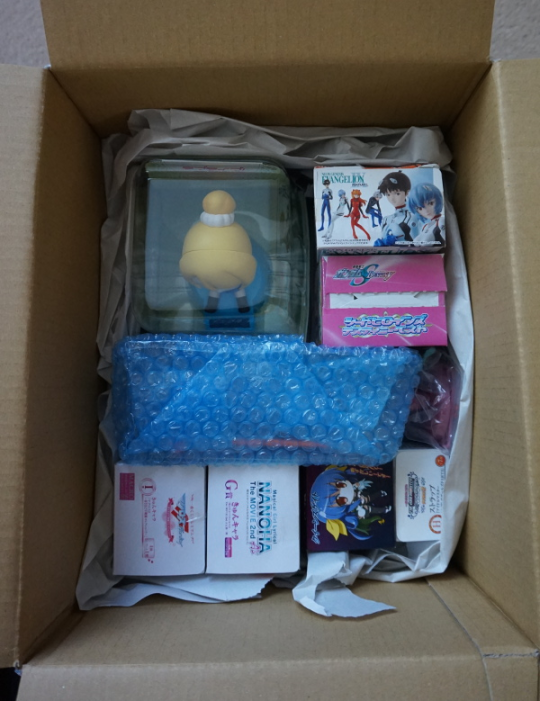 And here's the stuff laid out before unpacking everything: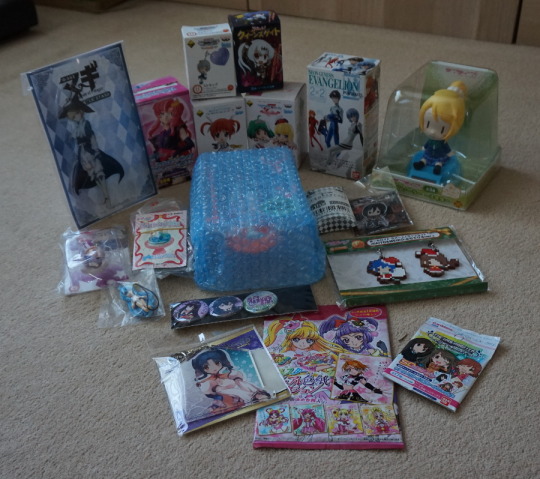 The next few blog posts will detail the stuff that was in it.