These items fit into the 'Hanged up' category of MFC. Not quite as grim as it sounds – these are items like keyrings, phone charms and danglers. 
Titus Alexius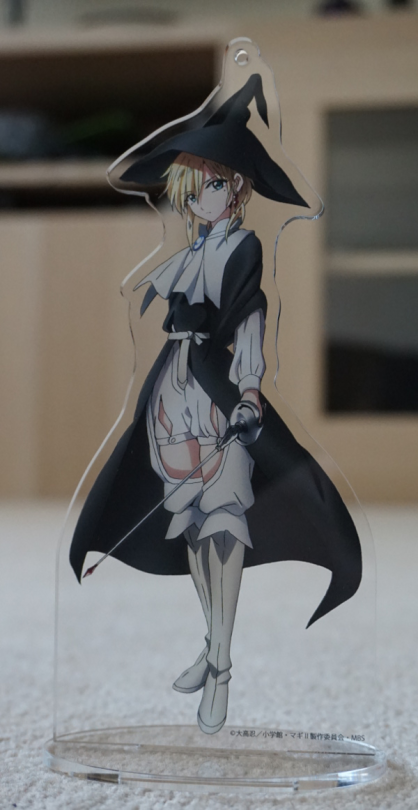 My favourite of the hanged up items I got. No familiarity with the character, but love the design, and this thing is big! The stand also makes it easy to display.
Mikasa Ackerman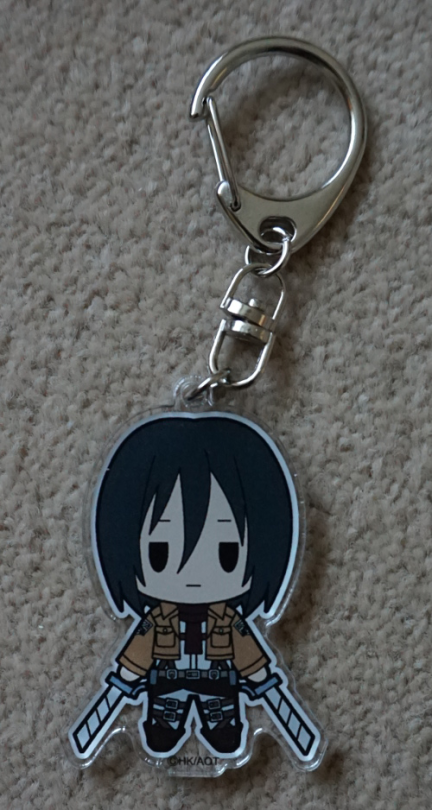 I like Attack on Titan, so this was one of the first things to be added to my rails, when I added them to the study Kallax. 
Is the Order a Rabbit?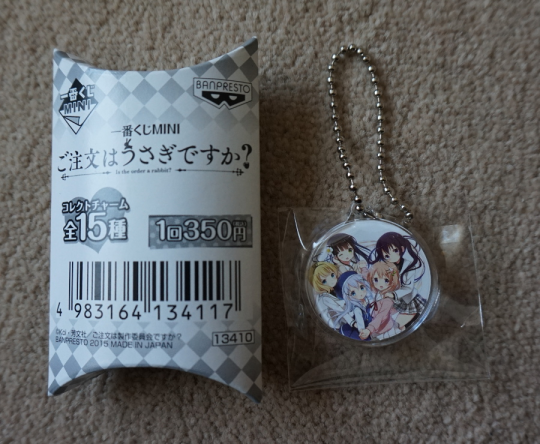 Not familiar with this anime, seen it mentioned on MFC. Initially was headed for the Drawer of Purgatory, but ended up on the hanging rail. 
Vocaloid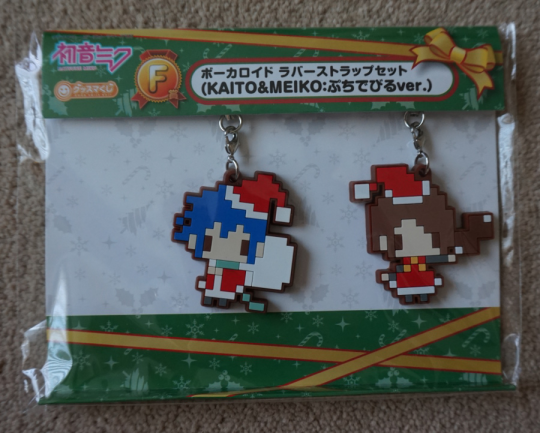 These are… OK. Currently on the hanging rail, but may get "voted off" if I run outta room with quality stuff.
Takanya

Not familiar with this character, but I like her design. She made it to the hanging rail 🙂 Man, that's not a great pic I took…
Touwa Erio & Chieri Ogata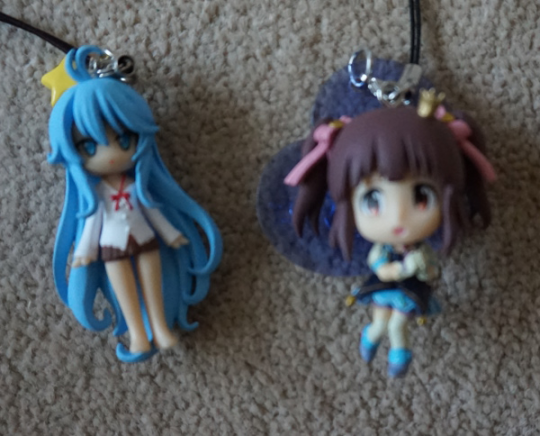 Bit of a crap photo, but I like both of these. Touwa went to the hanging rail, and Chieri hangs off the wardrobe in the bedroom. 
Yuzuha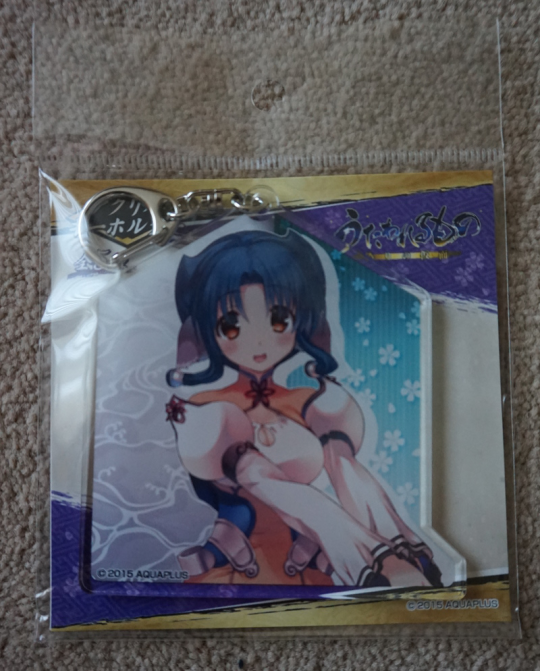 From a VN called Utawarerumono. Never heard of it myself. She hangs in one corner of the hanging rails, due to her size. 
And that's it for hangables. Next will be the miscellany that came in the box