When Stuart Ashen came to Bristol… I finally had something for him to sign! 
And being me, it had to be figure-related. I actually thought about this prior to another time of meeting him, but forgot to bring it with me – d'oh!
This time I did not forget: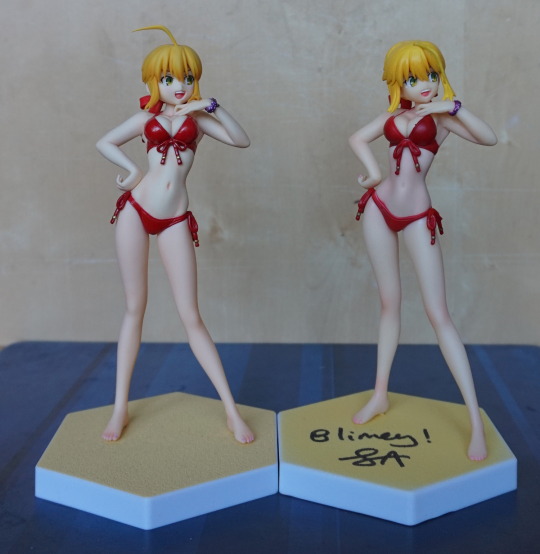 Figure to the left is the "legit" version, and the signed one is a bootleg, which I originally bought as an experiment to whether I liked swimwear figures or not. Was on the fence about buying one, so decided to go the "cheap" route to see if it'd end up in the bin within a couple of weeks, with little money lost, or I'd buy the legit version if it was still displayed. 
"Blimey" was Ashen's reaction to seeing it: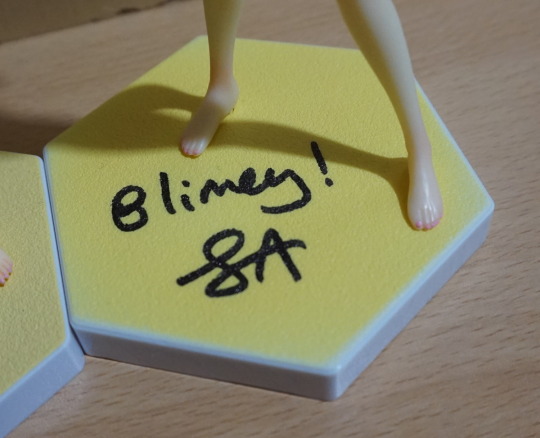 It may have been one of the odder things he's been given to sign. So now this bootleg won't be hitting the bin, lol. Had a short chat with Stuart, and had Barry sign a note for my husband – wasn't expecting Barry to be there, but knowing my husband is a fan, I brought him a li'l love note home ;). 
Here's Ashens being confused by swimsuit Saber: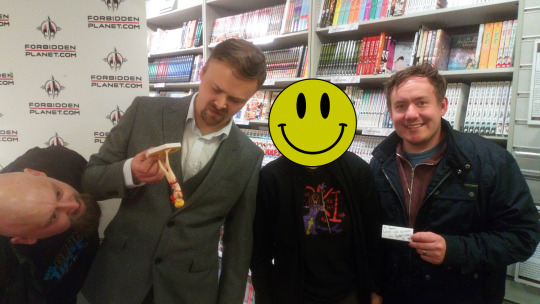 I'll let the reader decide what Mentski's (guy on the left) is doing. Barry is wisely staying out of it.