Decided to go though the Nippon Yasan sale, and see if there was anything unmissable. Turns out there was… and it featured… doughnuts!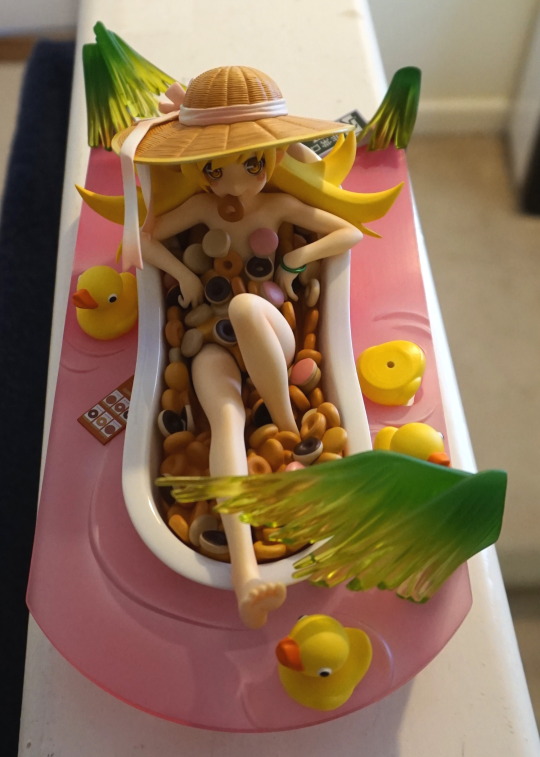 I mean, a figure bathing in doughnuts, how could I not get this? I haven't watched any of the Monogatari stuff, and I might have to now :P. Here's a shot from the side: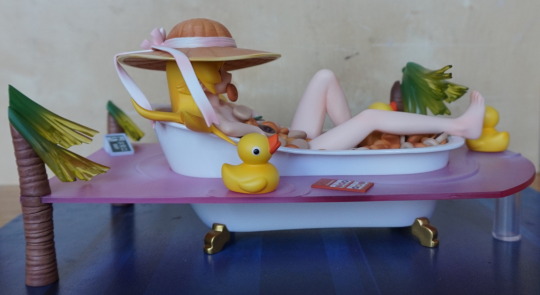 Here's a shot of her sans hat and the bathtub separated from the larger stand: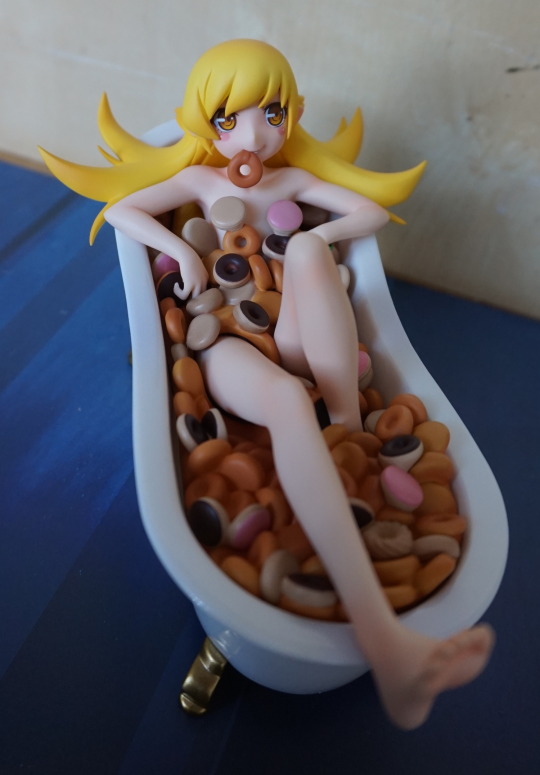 She does come out of the bathtub, but no photos shown of that here.The piece above her foot was REALLY hard to get out, and once I did, I found out why – it had been assembled prior to the paint drying ><. A couple of paint flakes adhered to the part that's glued into the bathtub, so that part doesn't show. For the curious, her body is just plain skin (if you want pics, there are some on MyFigureCollection). 
Now to see if my husband also tries to bathe in doughnuts…