Been looking at this listing for some time on eBay, and decided this'd come up in the November budget, if it was still around. At one point it got delisted for some days, so thought the shop must've got rid of it elsewhere, but it turned up again :D. Didn't come with box, but the price was appropriately cheap.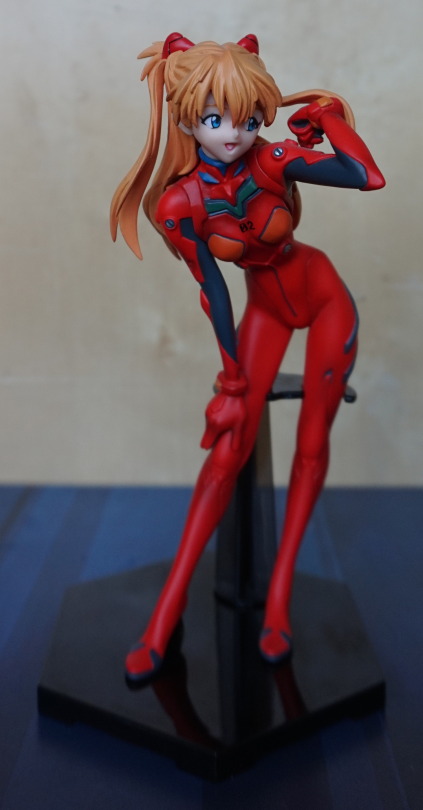 So here she is, in her smiley glory! Came a lot quicker than expected, as she was sent EMS. Wasn't expecting that!
Here's a side shot: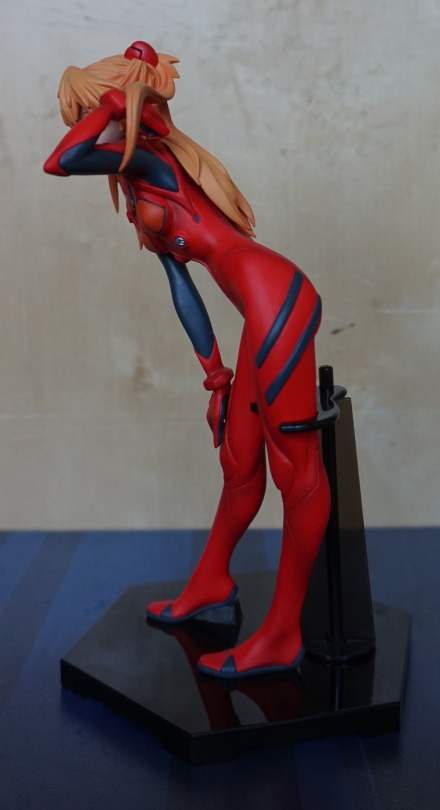 She's in a bent-over pose, hence not everything being in focus in the first shot. Does give something to the figure, rather than being a "bog standard" Asuka. 
Due to her position, she's also showing off one of her assets: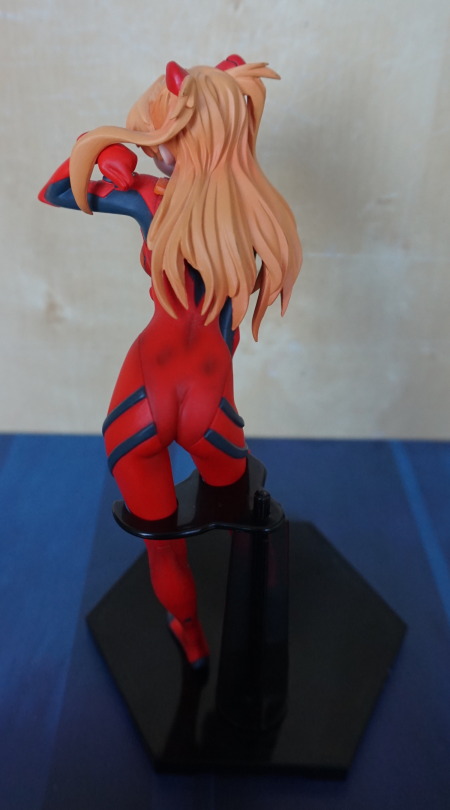 The blackish bits are a bit odd on her back though. I'll be mostly looking at her from the front though. She's nicely painted and sculpted, and I rather like this figure.