Out of all the Black Friday sales, this was my only purchase, and I bought this from HobbyLink Japan. I don't have much Mari in my collection, but in recent months, I've decided I need more Mari. So this one contributes to the total: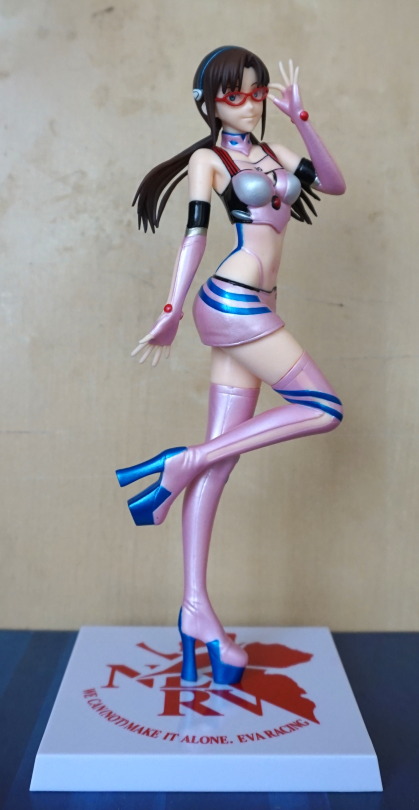 The blue and pink really work well as a colour scheme imo, It's definitely prize-figurish, so I wouldn't have paid a lot for it… and I didn't. 
Here's a close-up of her face: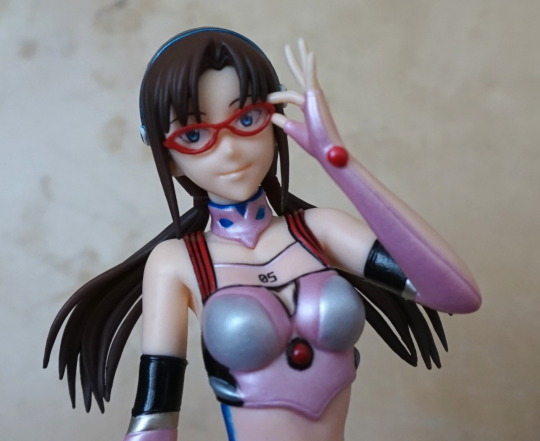 I like the way she's posed, her hair and glasses are nice, but her top is a bit of a mess, especially with the black paint. They seem to have tried to make a semitransparent bit on her chest with the number on, but I don't feel it works too well. The collar is nice though. 
Here she is from the back: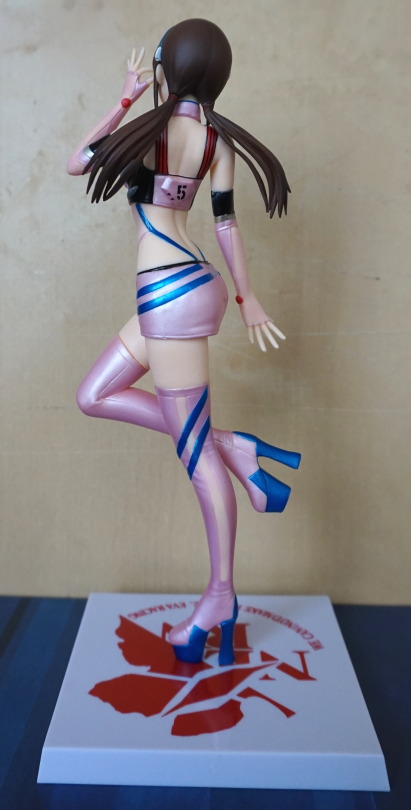 The number decal bit is done well, and still liking the hair, but the blue stripes are a bit shaky. 
Here is a close-up of her bacl: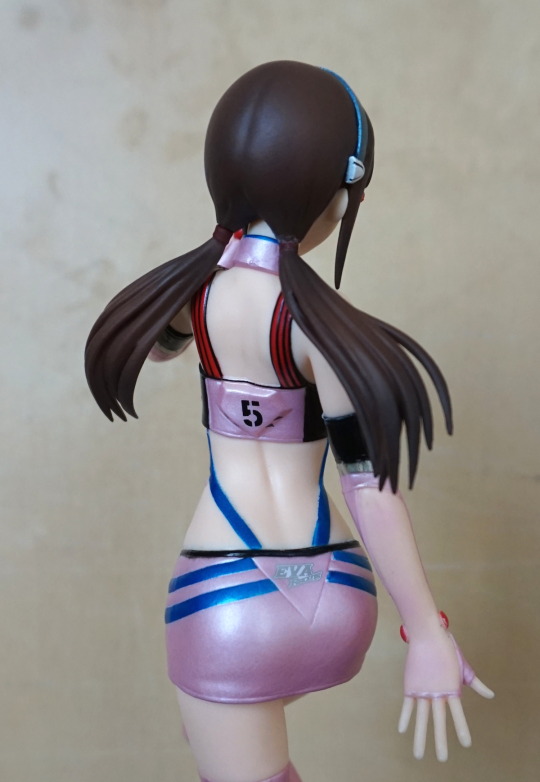 The paint shading in her hair is nice, but below her top, there's definite evidence of sloppy paint. At least the red paint on this one is fast, unlike my other large Mari figure! Isn't shiny though. 
With this figure, the pose works for me, but it is let down with fairly visible paint faults. This is a figure I'm likely to display at a distance, so that the paint flaws aren't as noticeable. I think it's an OK figure for the price I paid.