This figure I was thinking on and off about buying, but pulled the trigger as I was buying the other items from the seller. She's an original character, so isn't in any anime or the like. So here she is: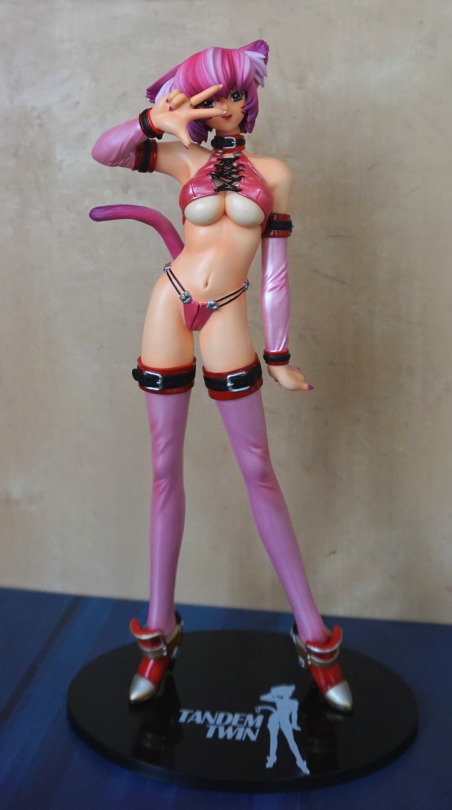 She's cute-looking and quite tall. She's listed on MFC at 29cm tall, and I'd agree with that. I like her cute halter top, and her pose feels natural. The body paint is not the best imo, but I think it may have partly suffered with time. The body texture appearance is on the plasticy, unreal side though. Most of the painting is well done though.
Here's a side shot, showing more of her face: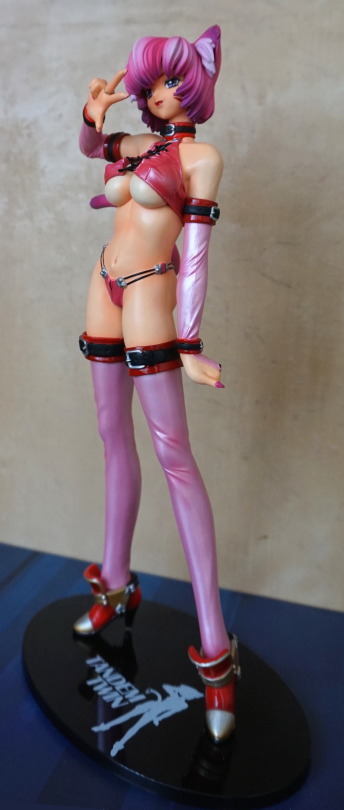 Yeah, I'm lookin' at you. From the front-angle she's giving a smile, this angle looks like she's aiming to be sassy, lol. I like the way they've put wrinkles in her clothes, to give them a more natural appearance. With her arm, you can "feel" the way she twisted into her pose.
A closeup of her face: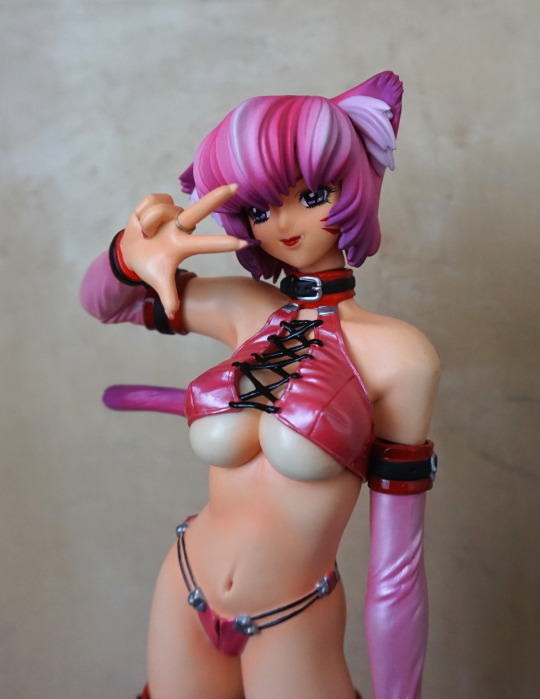 Yep, definitely smiling. Nice detailing on the eyes, and the way the top hangs.
Here is her back: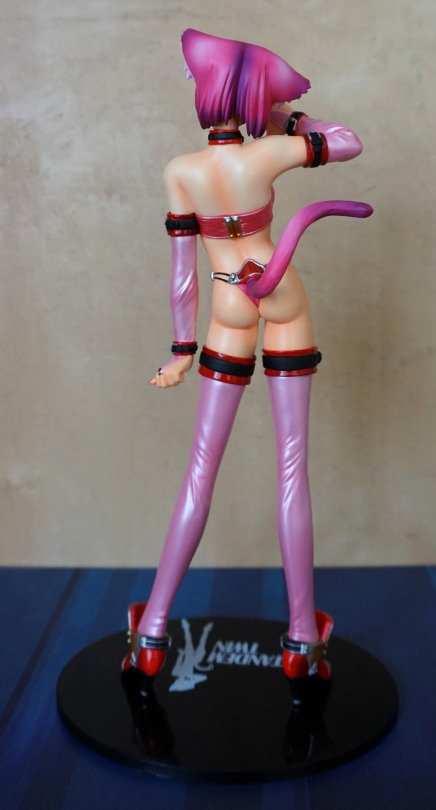 Her tail has plenty of shading on, and the creases are also present on the back. Her hair colouring has also been done strikingly from the back – this is definitely a figure that's been designed to be looked at from both the front and the back – a feature I appreciate, even if I don't use it all that often!
I like this figure, but feel the skin paint lets it down a bit. I don't have another figure to compare it to, but feel like the shades may have separated over time, however, this isn't the only issue with skin painting imo.