This is the figure I bought with the one in the previous blog. 
Here he is in all his glory: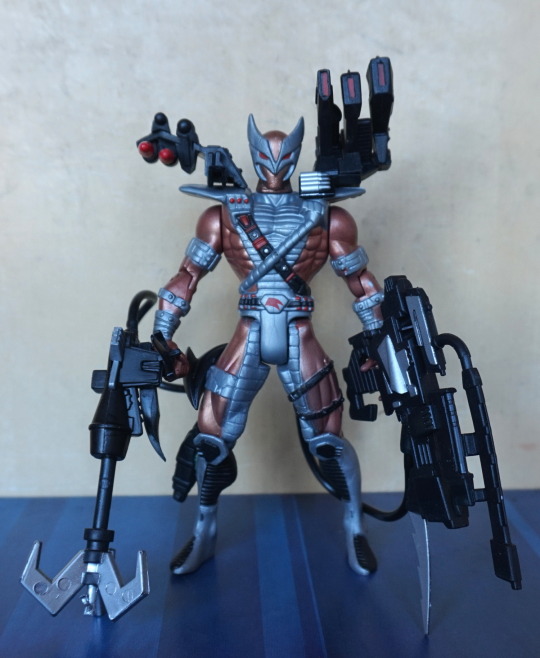 He certainly remembered to bring a weapon to the fight! Or six. Here's a close-up of his upper weaponry: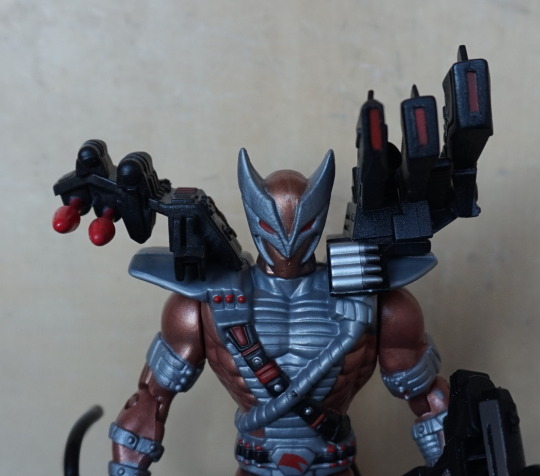 Getting some Wolverine vibes from his face. 
Here's a close-up of the grappling hook: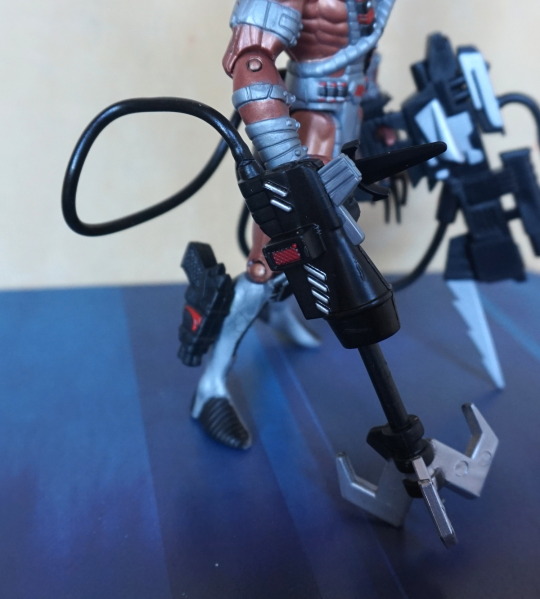 This weapon actually fires, but it's more like a spear as it doesn't have a thread. 
Close-up of the gun-knife: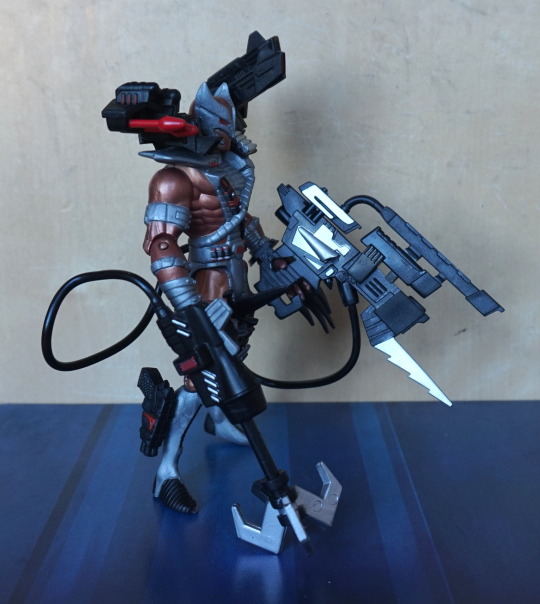 It's got all the attachments! Not entirely sure if it makes the gun more deadly. You could probably clobber multiple people at once with it though, should he run out of ammo…. Though he does have that pointy knife in the grapple hand. 
Here's his back, showing where the cables are attached at his back: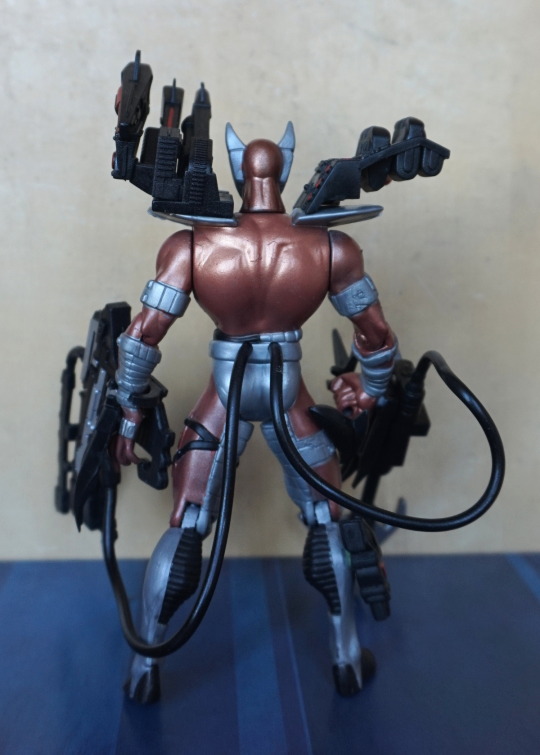 The cables, unlike most other figures, came attached. Was a bit interesting getting him out of the box, but at least they won't have the distinct disadvantage of falling out. Does mean you can't display him without his weapons, but I'm not bothered about that. 
Side shot of the wiring: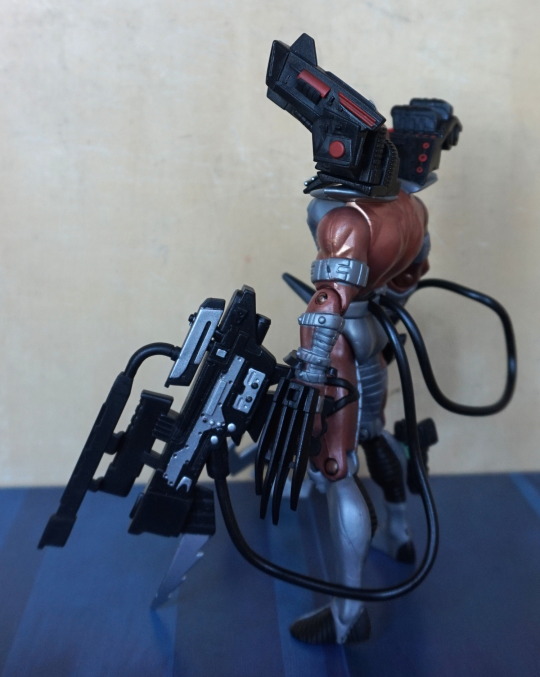 This was originally the shot for the gun, but it came out clearer in the other pic. So you can admire his clawed hand on this side, which also has the notch for the grappling gun. 
So if you like your action figures armed to the teeth, this one is for you! Not sure I would've picked him up if it weren't for the freebies the comic shop guy threw in, but getting him out of the box, he's grown on me. Especially in the first photo in this blog, he does cut an imposing stance.