Saw these in GAME for 99p, so I couldn't resist. Not hugely into Star Wars, but these were nice looking figures for a cheap price. 
First up, Ahsoka: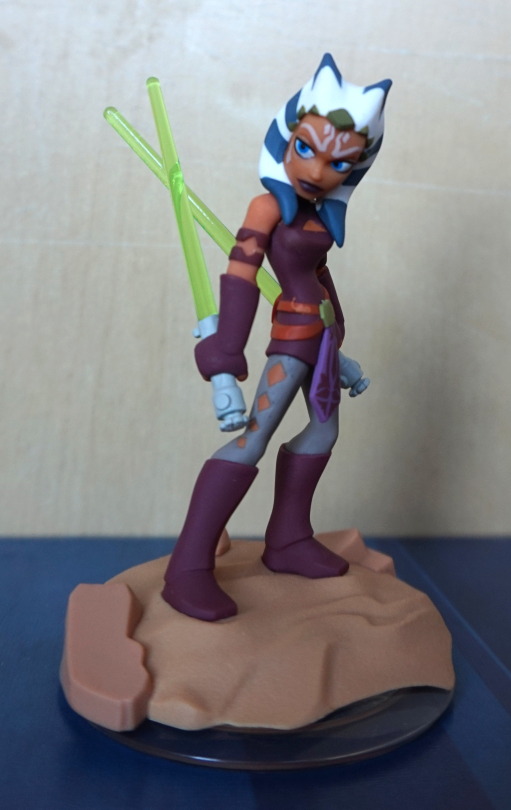 And in the writing of this article, I have learned that Twi'lek and Togrutas are two different speicies, and Ahsoka is the latter. 
And Togrutas have three head-tails: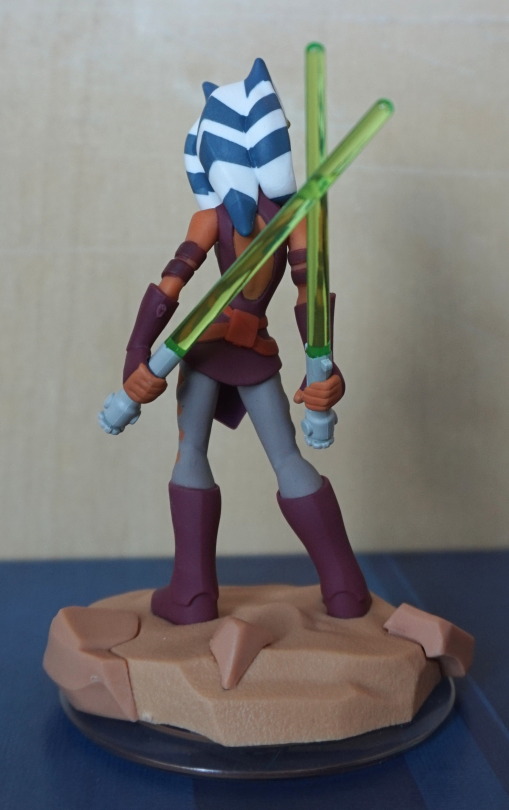 From this angle she looks particularly mean with her pair of lightsabers: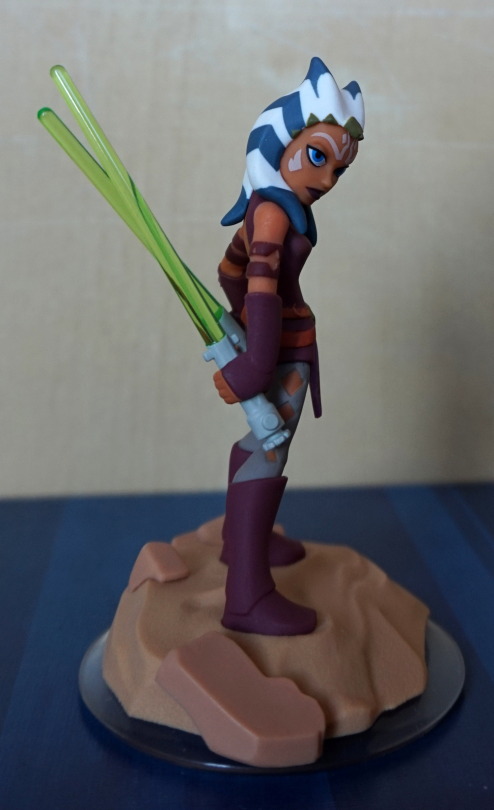 Love the use of colour in this character, and the bases for this set are nice and thematic. There is also little in the way of paint flaws on this one. 
Now for Anakin: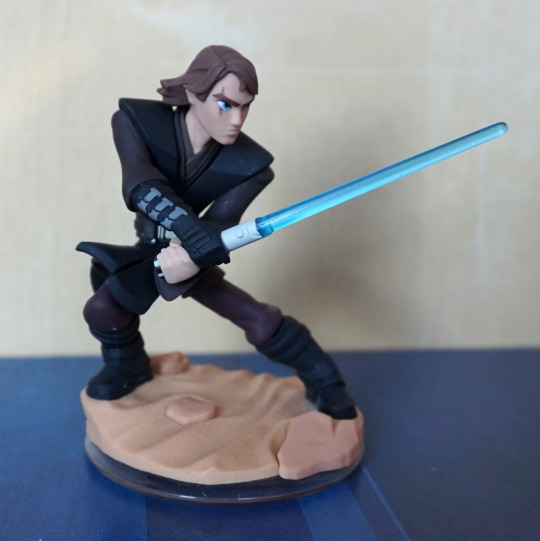 Lookin' grumpy with his lightsaber, but also a bit dinged up, and not intentionally so. 
Side view: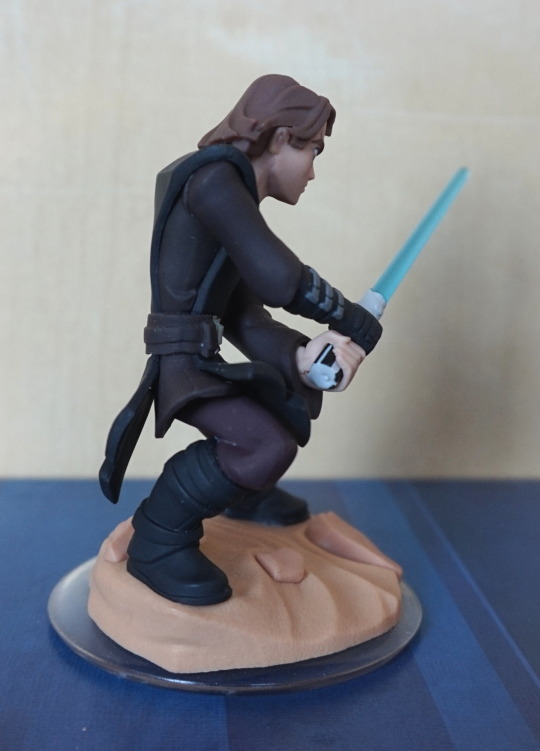 Can see the marks on his leg more on this shot, but you can admire the pose chosen. 
Back: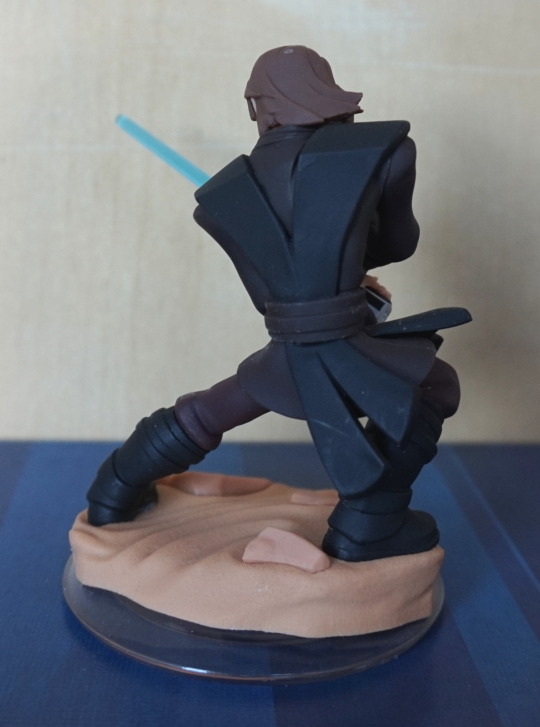 He has a weird dot on his head – looks like a hole in the outer layer of finish, and some scrapes on his coattails. Seems to be a reoccurring issue with the figures with large black areas – pretty sure the black colouring makes these marks more obvious, but it does seem to be something the darker characters are more prone to having. 
Maybe if I looked more at the sets, I could have had an Anakin with less marks on him, but tbh, I only bought this set for Ahsoka, but it's something to be mindful of if you're going to pick up your own set. 
For 99p, this set is cheap enough that even if you just like the character designs and want to display them, it's worth picking up (at the time of writing, it seems readily available). The set also comes with a clear piece, but it's not really a good display piece, so I didn't photograph it.