I bought these in a figure shop, just prior to Christmas. 
First up, Scarlet: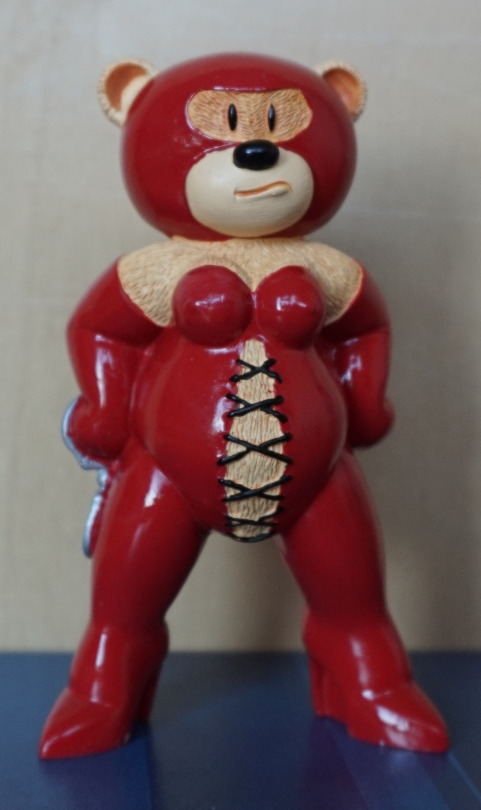 I remember seeing this one years ago, and wanting to buy it. But as I lived with my parents… wasn't gonna happen. But now I have… her?
She comes fully equipped with her own handcuffs:

And edition number stamped on her backside: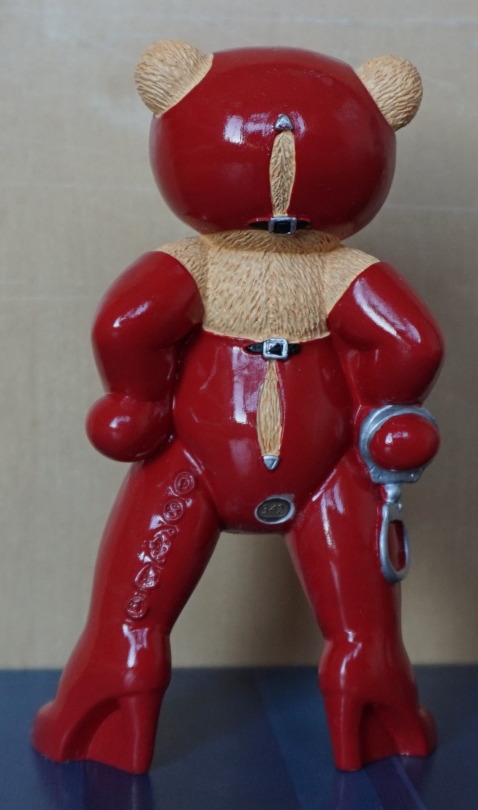 I also got a keyring at the same time. His name is Skully: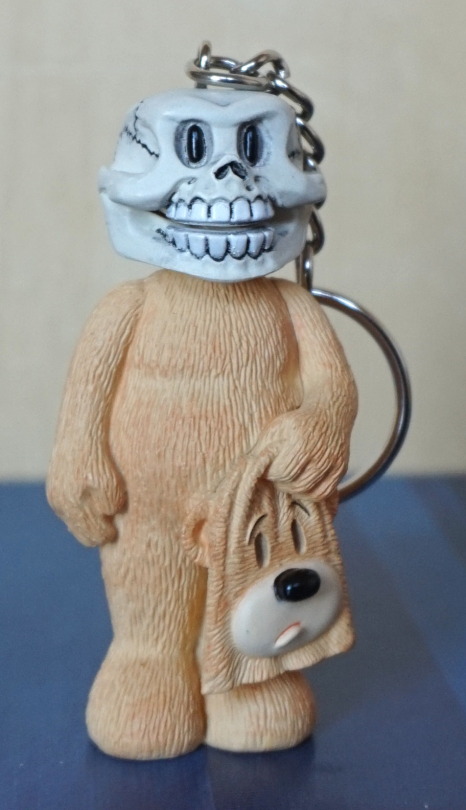 Aww, isn't he cute? 😛
A pic of the back: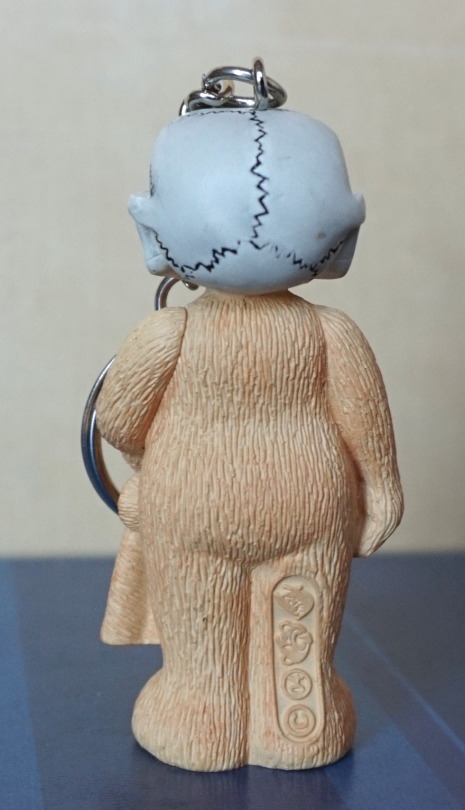 So now I own 3 Bad Taste Bears. May own more in future, should I come across any cheap enough that I like. There are a few I could truly call "bad taste" but a lot of them seem rather tame to me these days.