This was the second figure for Christmas, but for this one I only saw the box beforehand, as it doesn't have a window in the box (and the figure itself was in a well-taped polystyrene cube).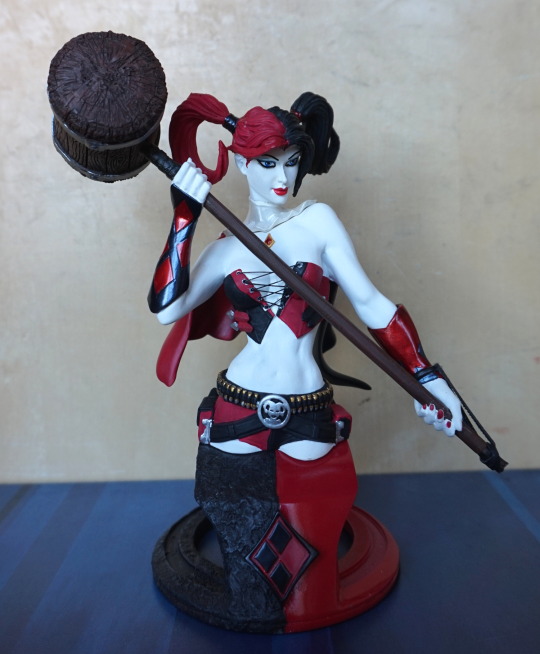 And this one is ¾ of Harley Quinn – one of my favourite characters. This figure was more detailed than expected, so am pleased about that. I like the two textures used on the base. 
Here is a close-up of her face: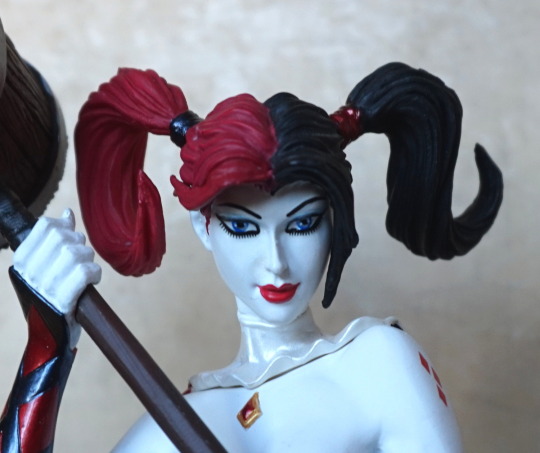 I like the expression she has, and the contrast in her face. Her ruff is pearlescent, which stops it from blending too much with the skin. 
Harley's left side: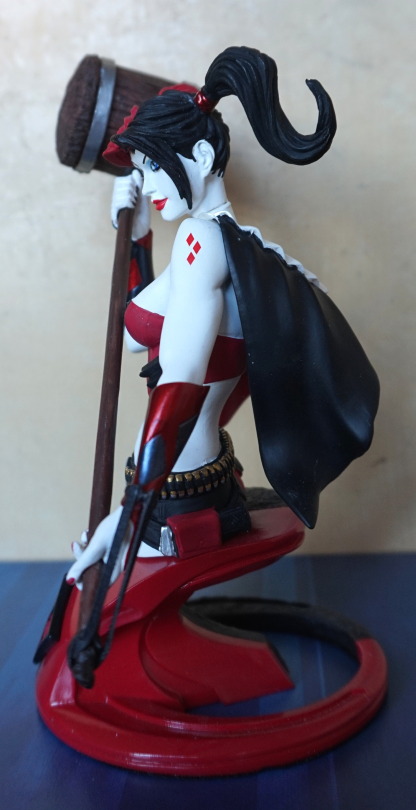 She has a tattoo on this side, which is a nice touch, and in this photo you can see the leather strap that holds the hammer in place. I thought this was a nice touch, as it does its job well, without being intrusive. It's nice having the hammer as a separate part, as it helps it to look realistic (some figures have the accessories moulded in, and it always shows to some extent). 
Harley's right: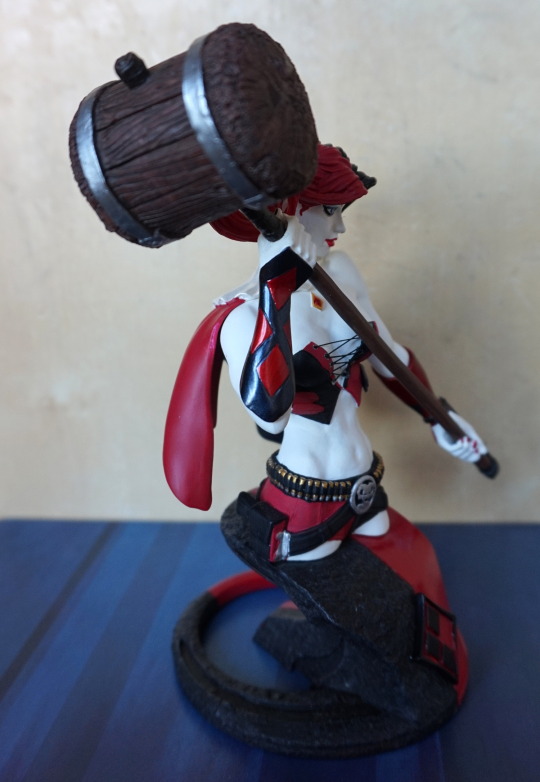 Here you can see the detail on the hammer, which is nicely wood-like, and her nicely painted glove. The belt of bullets also looks good. 
Back of Harley: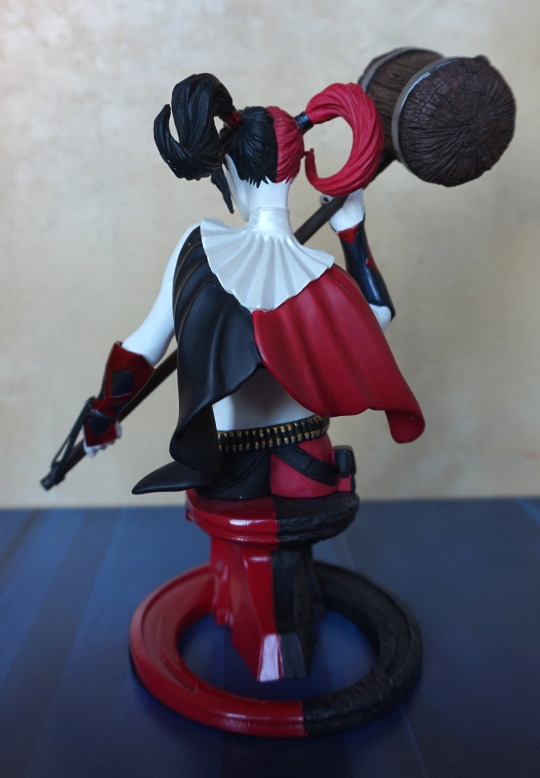 She has a nice cape. but the paint in the middle isn't quite done right, which is a bit of a shame. However, this doesn't bother me much, as I won't be seeing this side often.
Am glad I got this figure – it was nicer than I anticipated it to be, which is always a good thing. The mixed media, with the straps on the top and the leather holding the hammer are very nice touches, which help the figure stand out. I'm particularly pleased with the hammer's texture too. 
Can never have too much Harley 🙂