Shortly after writing the blog entry for Sirene… I went onto Mandarake and did an order, mainly for Devilman. Yep, I'm getting the set – the other one is moving around in the postal system, but may be some time before I see him.
So here's Devilman by Bandai: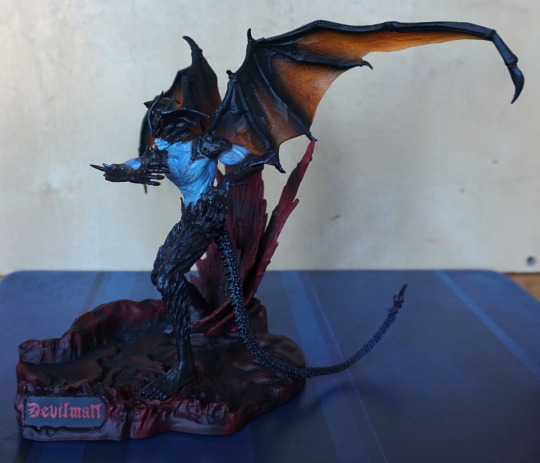 This guy was rather the butt to assemble. Needed to heat up most of the parts, and the tail peg became very rubbery, which made it hard to insert. He was worth the assembly time though!
Here he is from the front of his body: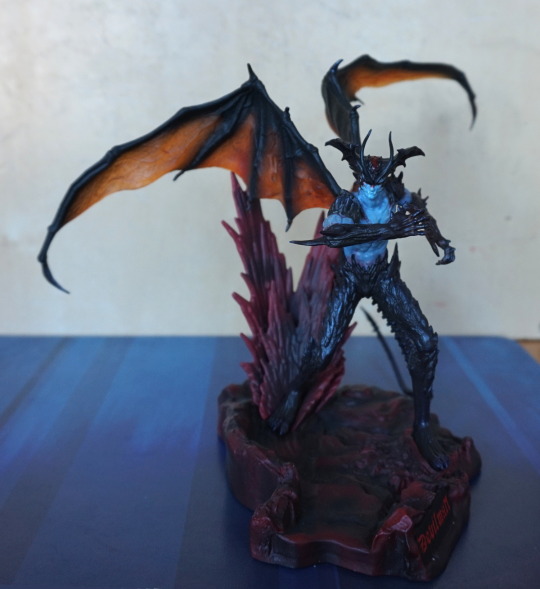 Loving those wings, and the explosion. Here's a closer shot showing the foot stomp (Deibru Smassshh~~), also showing some of the wing in more detail: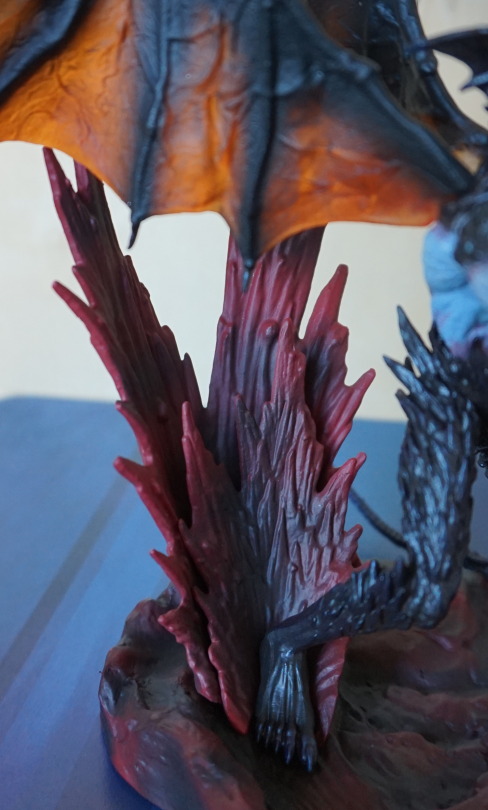 The explosion is two pieces pegged to the base. 
Here he is from the back: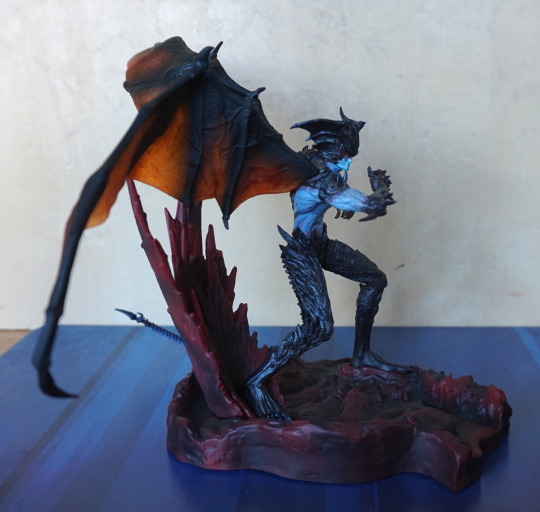 Not too much to add here, still looking awesome.
Close-up of the wing: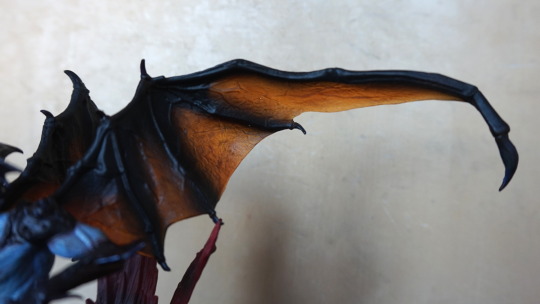 Love the way they've done the details and the shading on the wings, plus the translucent orange. 
Finally, Sirene and Devilman together: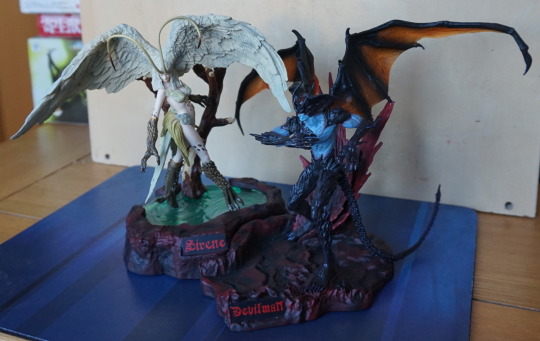 On his own, Devilman's base does look lonely, and as if it should be part of something else. It looks a little lonely like this, but hopefully I should have the third figure soon! Really glad I found this set, it's very nicely done, especially for the prices I got these two at, and hopefully the price I get the last one for. 
And as it's just a short one to show, here's Migi from this order: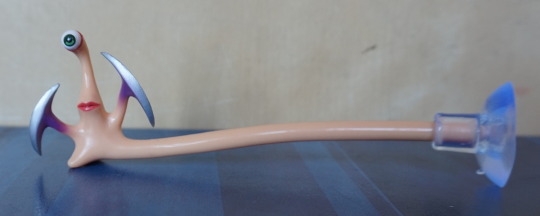 He's well-painted, and perfect to sticking to a Detolf :).