Since finding out this series, I've set about buying some of the others that are already released. This one I saw for sale on a UK site for a good price, shortly after Christmas, so had to order it. 
Here she is: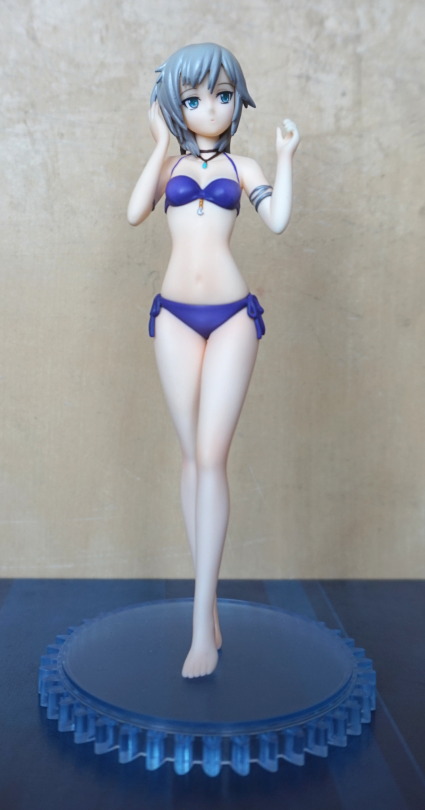 Love the colour of her swimsuit, and she's nicely posed. Love the necklace and charm details. 
Here she is from the left side: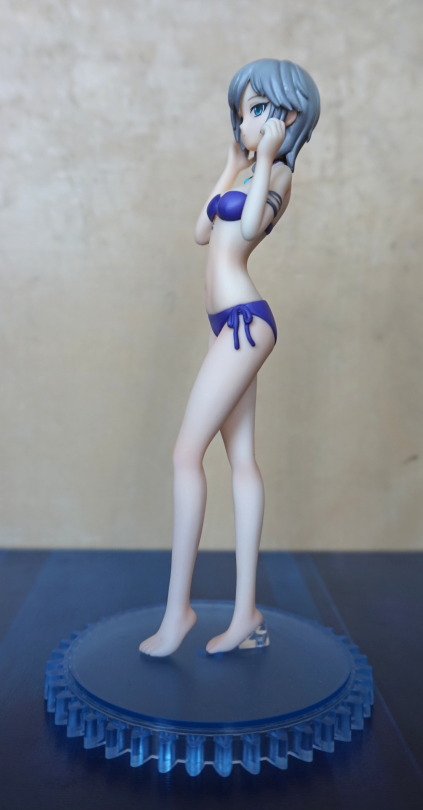 And the right: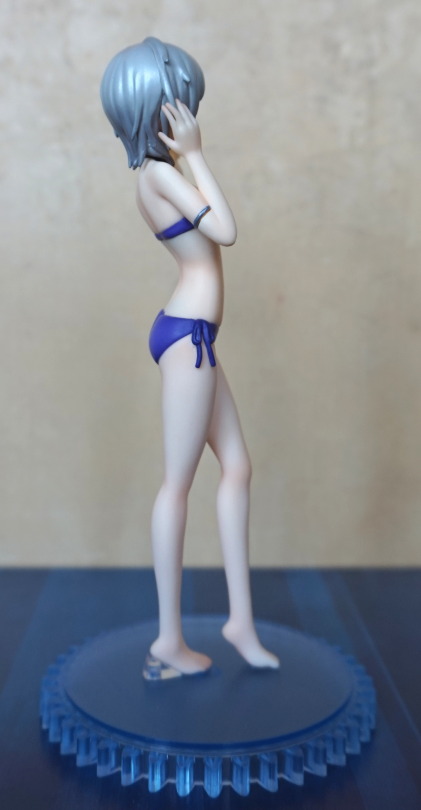 And her back: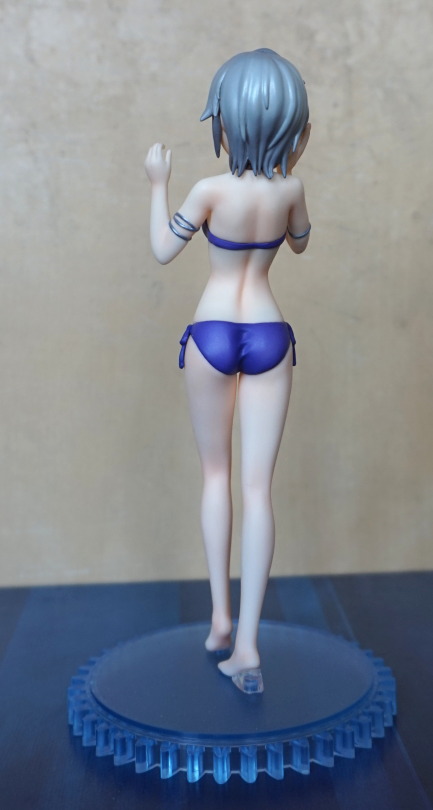 Nicely sculpted posterior here. I find her hair slightly on the too-glossy side, but some of the post-editing may make it look a bit more distinctive than it actually is. 
She also comes with the option of an overshirt/top. To put her top on, you need to first take off her arms and head: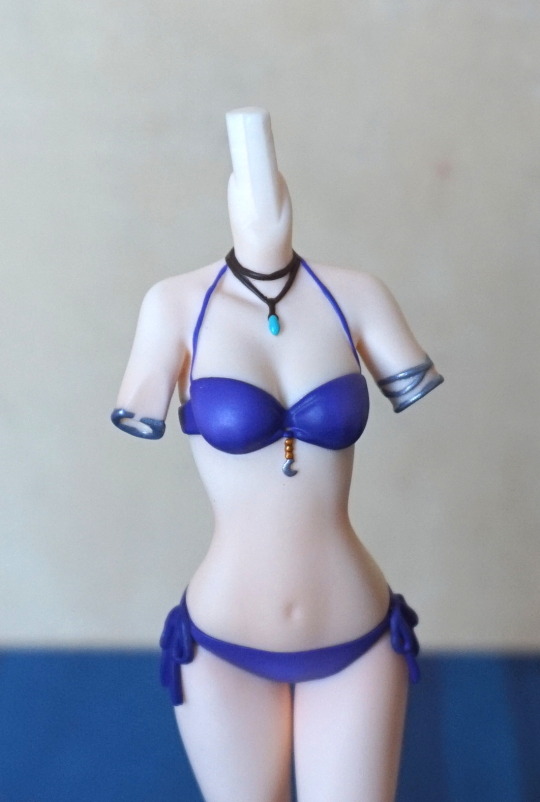 Not her prettiest angle! The dent on her right arm is where her forearm touches her upper arm, so this flat surface doesn't show when she's together. 
And with the top on: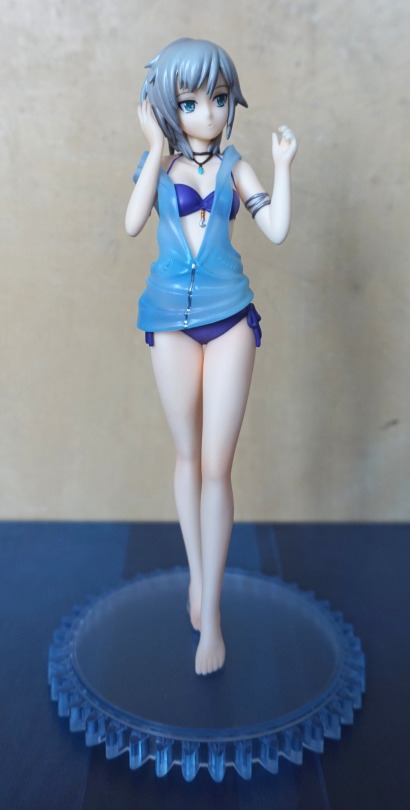 It looks OK, but for me, it looks too much like a plastic mac, so I'm not planning to display her with it. There is some nice detailing in it though: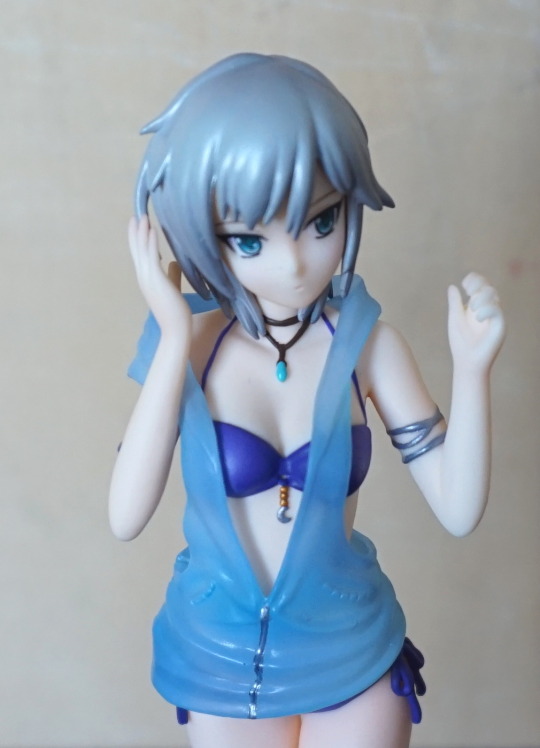 Zipper is well painted, and there's the suggestion of some pockets. 
Top from the left: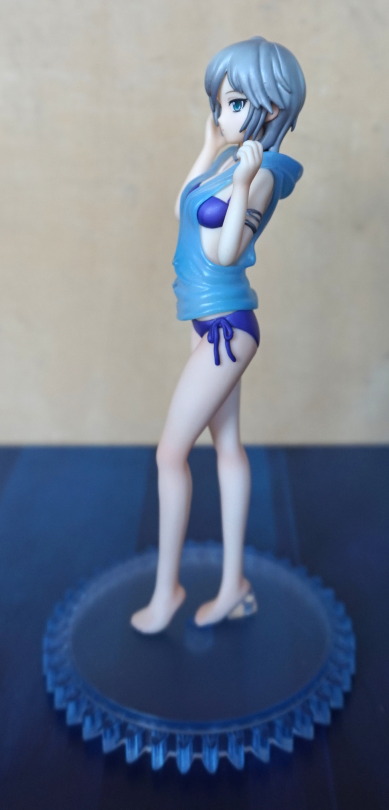 And the right: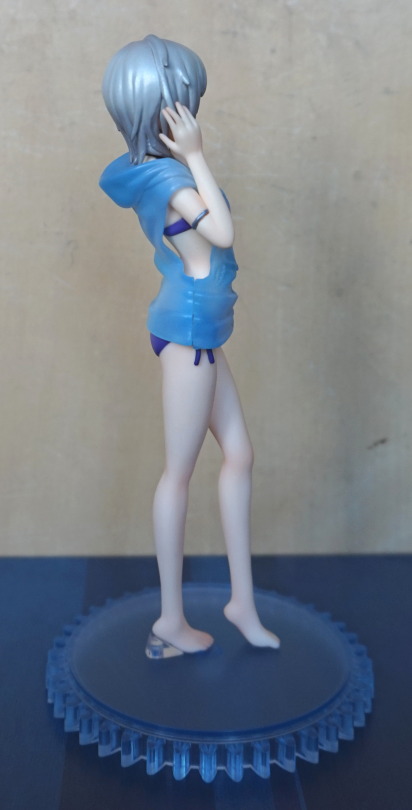 This side you can see where the top joins – it pops apart, so you can slip it over her shoulders. It comes apart and goes together with relative ease, so it's unlikely you're going to break the nubs, and it stays together well once assembled (have had figures where the clothes tend to pop apart). 
And from the back: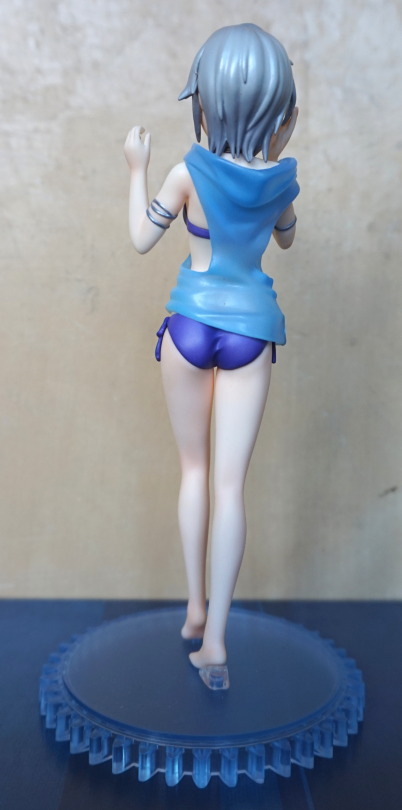 It hangs nicely over her. Is a pretty colour, but I prefer the purple more. 
Closeup of the hood: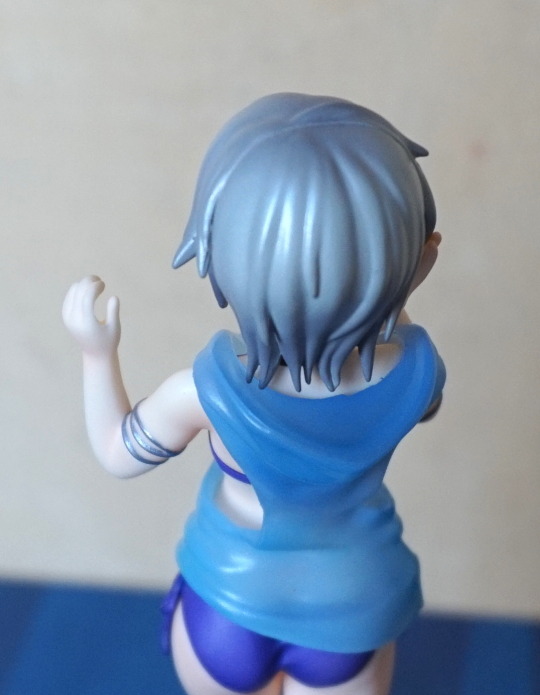 Doesn't look like a "true" hood from this angle, but you're not likely to be looking at it like this. 
Happy with this figure, and glad they made the overshirt an optional accessory. Personally, I think she looks better without it, but I think it works if you like it. Whilst small, these figures have the quality of scale figures, which I think makes them great for collecting on a budget – of money and space. The line seems to be gaining popularity, as there are several being released in the next few months – some of which I have on pre-order. Hopefully I'll be able to display the ones I buy as a collection together, but I don't think I'll pick up every release.