I've had my eye on this one for a little bit, seeing as I saw it was released, but not really in the UK yet. Went to a local comic shop who were selling her for a good price, so I couldn't resist picking her up, despite my December overspend.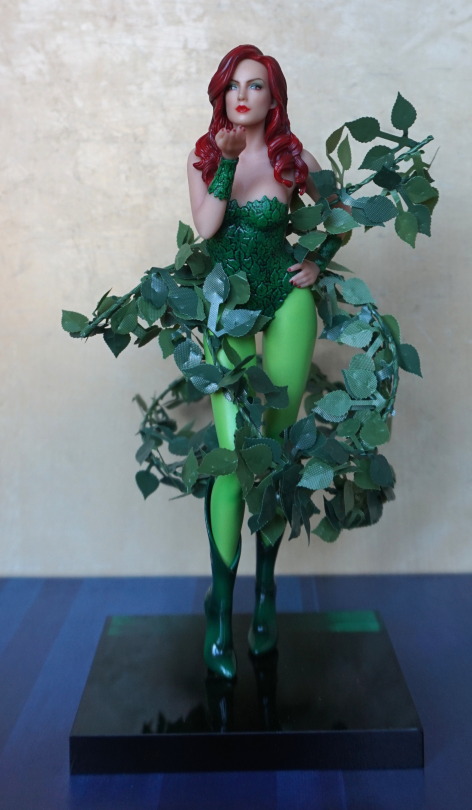 The vine is a separate part, which can be posed however you like. The detail in her face is also impressive: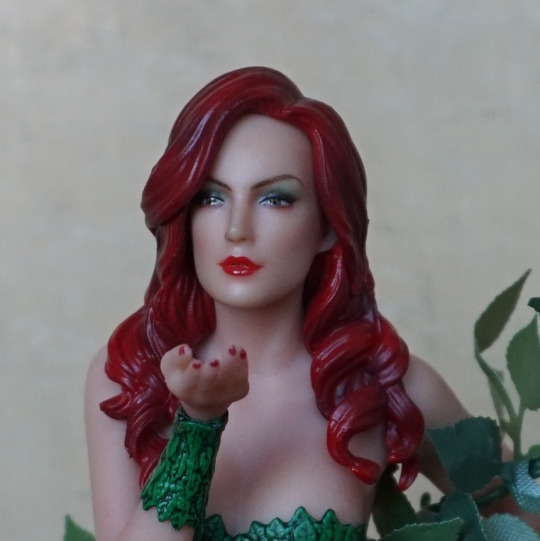 Looks like she paid special attention to her makeup this morning :). 
Right hand side: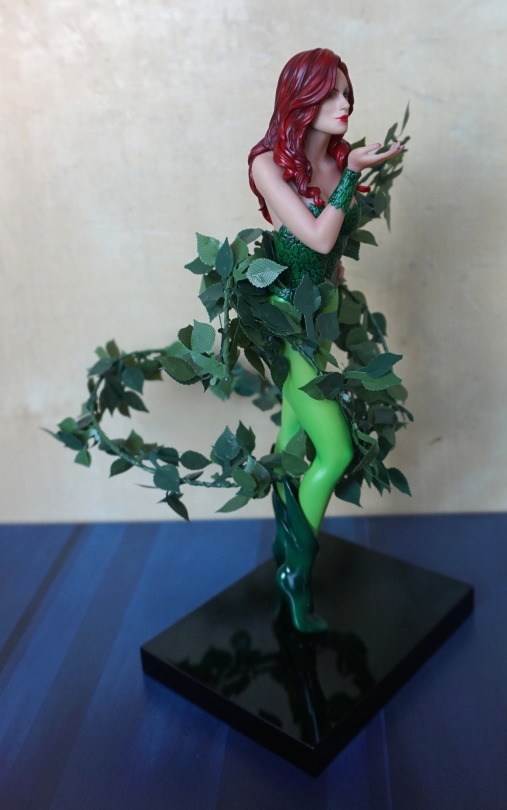 Love the vibrant red colour of her hair. Her skin is also nicely painted, giving it a very skinlike appearance. 
Left side: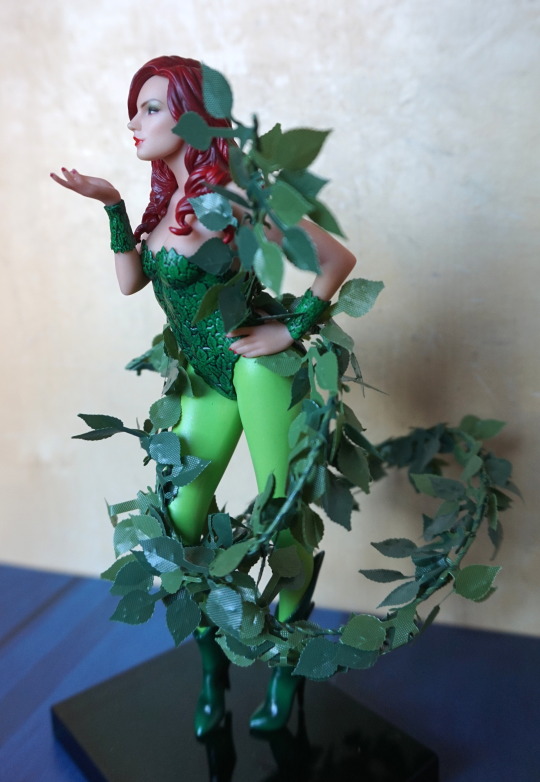 Hiding behind the leaves! I have them mostly going over her legs, are they are very much an expanse of green – on one side this does give you the place to display them, on the other hand she looks a bit too much on the bland side without the extra leaves. Her top is nice and leafy though – however, I'd prefer it if they prioritised the leaf shapes over the top shape, as it looks a little too flat imo. 
Back: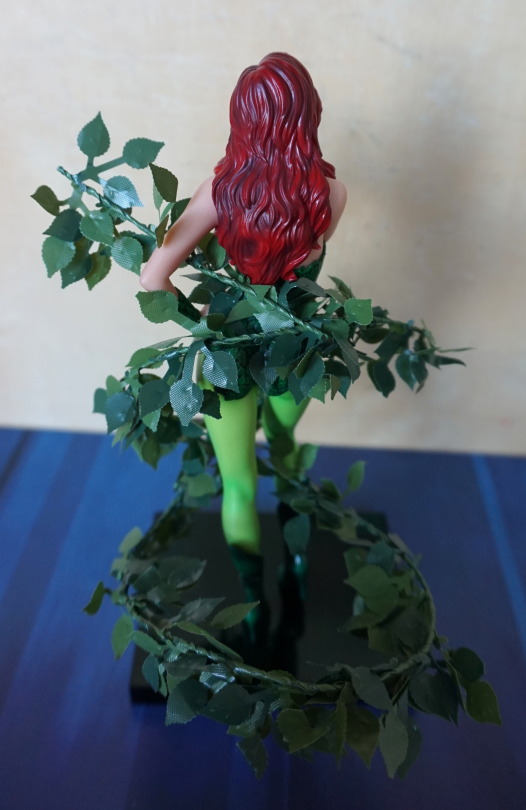 Perfect angle to admire her hair :). Maybe not as competent as more expensive figure manufacturers, but it does the job, in an eye-catching red. There uis a bunch of shades in there though, which does help it along. 
The base and her shoes: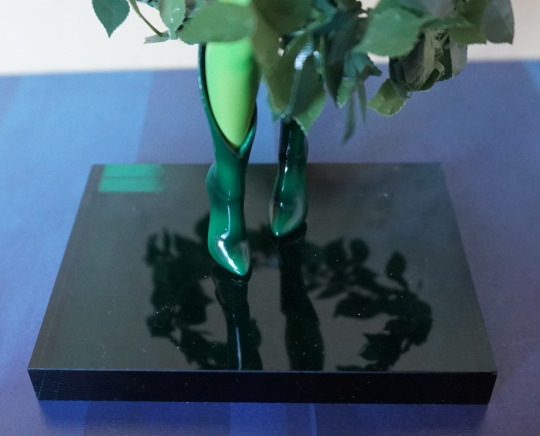 A very simple base, but works surprisingly well. The boot painting is very eye-catching though, and I really like her footwear. The base is a translucent green, which matches the figure and probably looks better than the photo I took here. It's not a base that's going to win awards, but it works with the figure, and is more exciting than a plain disc, and doesn't detract from the figure. 
This one is likely to have a prominent position in my new display cabinet… once it has been built… Can't have too much Poison Ivy!