I have decided to try and collect most of the FREEing S-Style figures, so long as I can get them for a reasonable price. Four of them have recently entered my collection, from various sources, with more on the way.
This one I got from Solaris Japan, using a discount code, to make it a price I was willing to pay.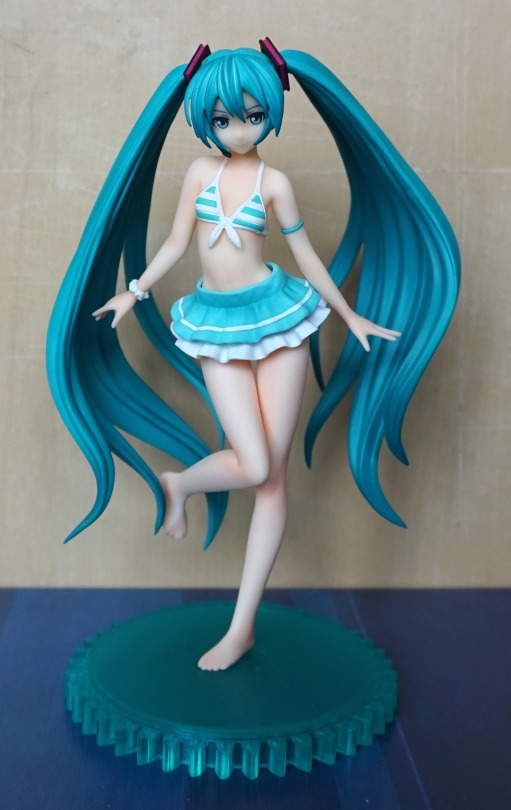 I saw a bootleg of this one online recently, and yeah, the real thing is far nicer! I wouldn't say it is free from paint flaws, but you have to look close to notice them. Love the large, flowing hair, and the dynamic pose. 
Her left: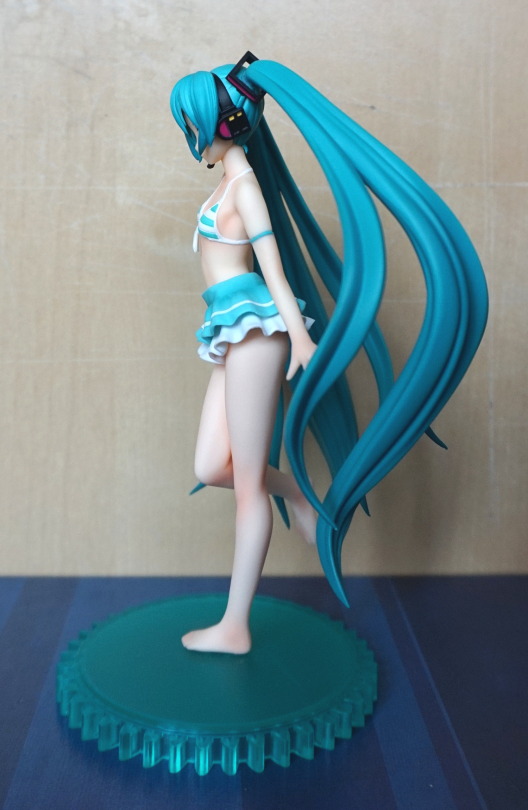 You can see her headphones here, which are nicely painted. Her hair flows nicely, and you can appreciate the sculpting on her body.
Right side: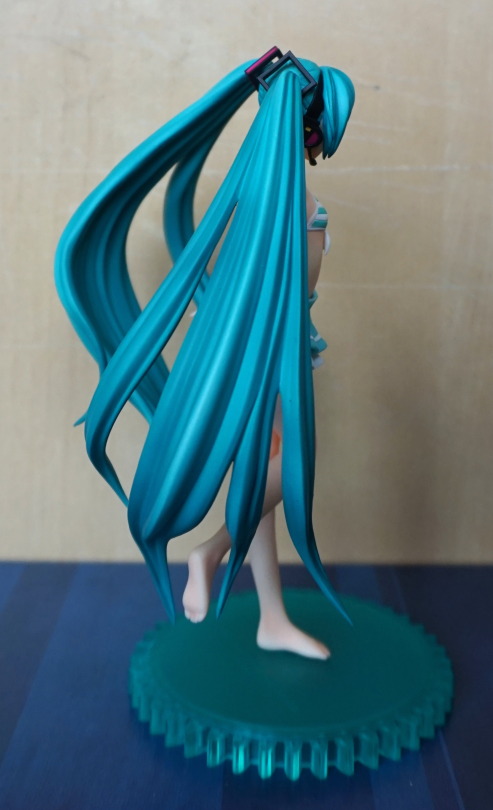 She has a light bit on the outermost bit of hair – not sure how I feel about it. It does stop the hair from being one solid mass of green, but I think it is a little too light. 
Her back: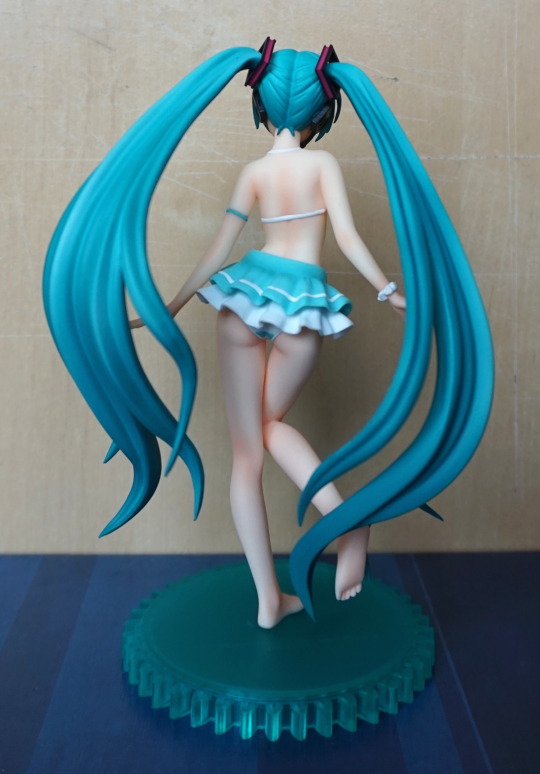 Lovely shading on her back, which helps her look real. Her backside is nicely sculpted, and no, I didn't take a pantsu shot, so this is what you're gonna get today. 
Still loving these small figures, and I think they've done an excellent job for Miku, which is probably why she's harder to find and more expensive if you do.