So, with some space still left in my box… I went for the totally random. I looked at the pics of this figure on Mandarake, checked them out on MFC, and decided to go for it, despite zero familiarity with the source material.
Here she is out of the box: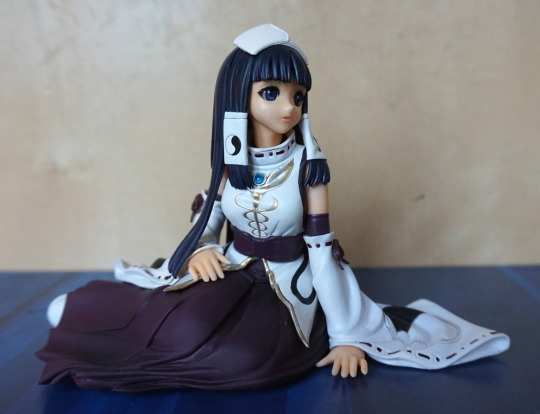 She does come with a round, wooden-style base, but it was on the large side, and I wasn't particularly fond of it, so I left it in the box. Which was not easy to do, when the box was falling apart, due to a lack of glue!
One downside of this figure became apparent immediately after taking it out of the box – it is prone to paint transfer. There was a white line on her skirt, and the burgundy paint had transferred to parts of her skin. So she had to spend some quality time with an eraser, but it all cleaned up well.
Here is her left side, partially showing her face: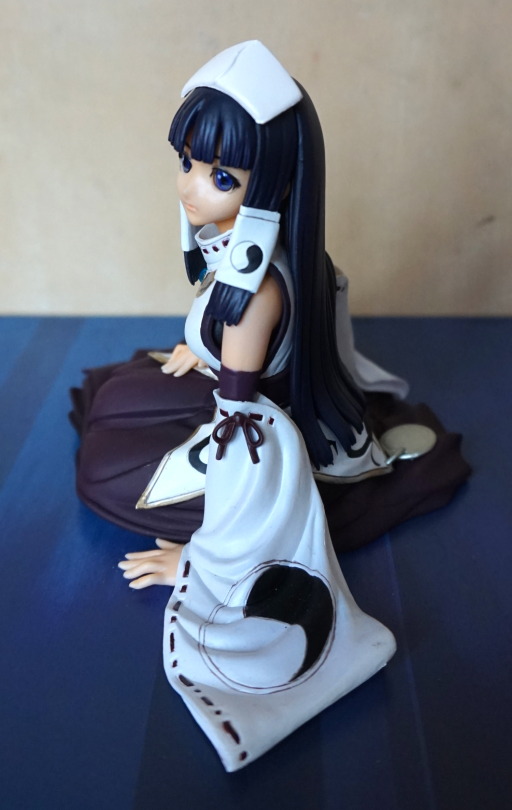 One thing I saw someone comment on was her eyes – which you can sort of see here. They're much more detailed than your average anime-styled figure, which gives her an interesting look. The cloth round her arm is sculpted nicely, and flows well.
Here's a close-up of her face: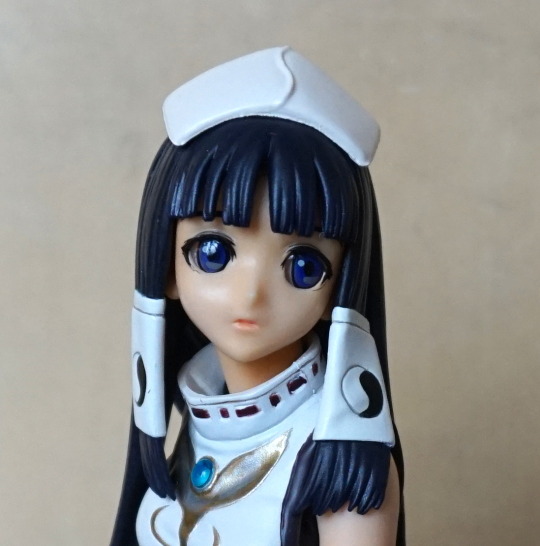 Her eyes are very much doll-like, and I quite like the look. I think with some more work on her skin, it'd be a neat effect, but I don't think they quite got the finish right, so she's ended up slightly too shiny. Maybe a bit more shading would be needed too.
Her other side: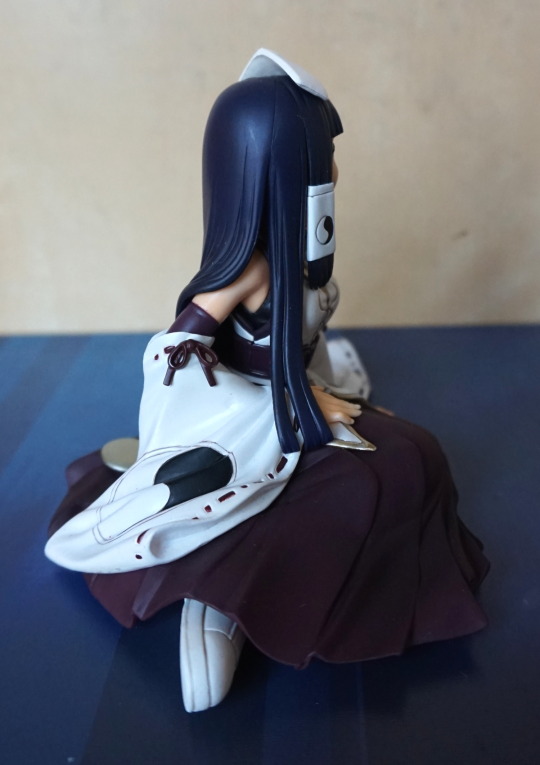 From this angle, her hair doesn't look very detailed, but it is in places. Her skirt flows well over her foot.
Her back: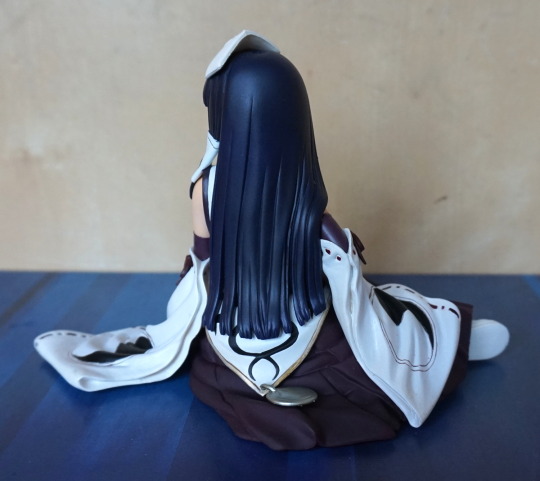 I think she looks really nice from this angle, as well as the front. The "metal" disc dangling down is a separate part, but is not designed to be movable. It's made out of plastic, so you can wiggle it a bit, but not reposition it. It lies nicely on her skirt, so there's no real need to.
And also good at guarding Percy the Parcel Box's brain: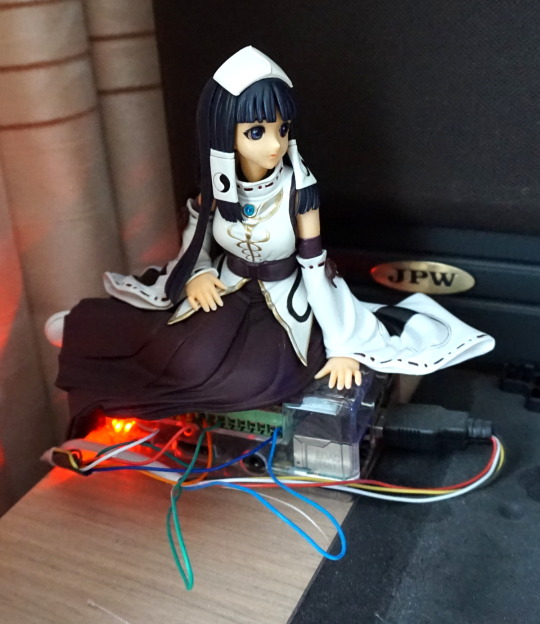 This is the Raspberry Pi that controls the maglock on the parcel box, plus makes the calls from the door intercom.