Came across someone selling Ryuko and Satsuki on Facebook. 
Today's blog is about Ryuko: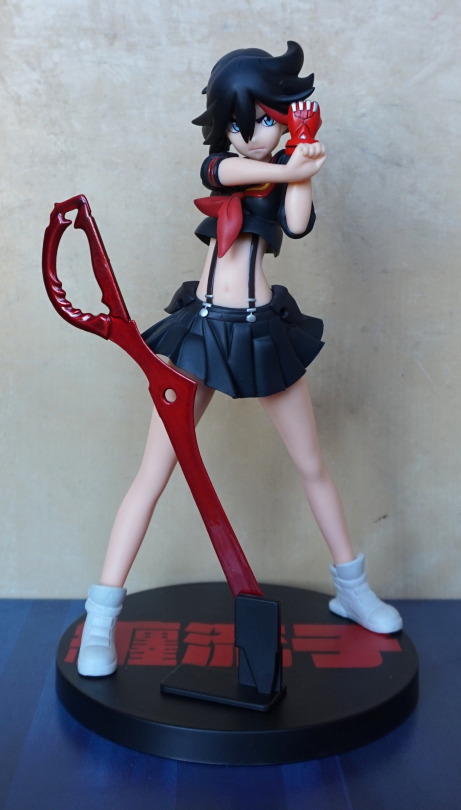 Been wanting these prize figures for some time, but they rarely come up for sale, or at least at a reasonable price. These ones weren't in perfect condition, but at least they didn't cost me an arm and a leg. Not gonna pay scale prices for prize figures! 
From the front, she looks good, but her hand can obscure her face a bit from certain angles, and her legs can look overly plain if she's under strong lighting. 
Here is a close-up of her face: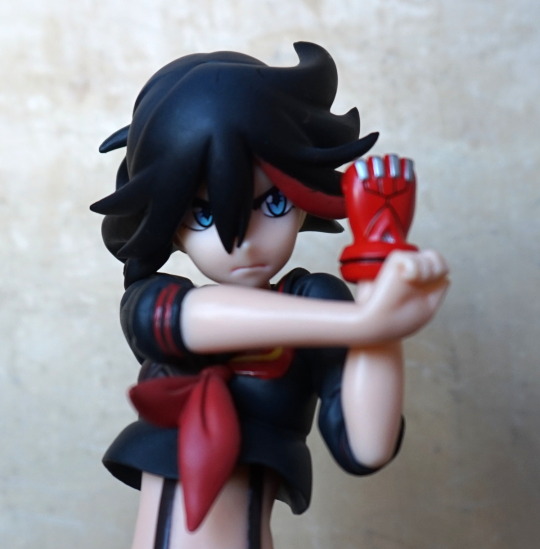 Love her expression. This is also one of the few figures with Ryuko wearing Senketsu in his non powered-up form. I love the pose chosen – of her about to activate Senketsu. 
Ryuko's left: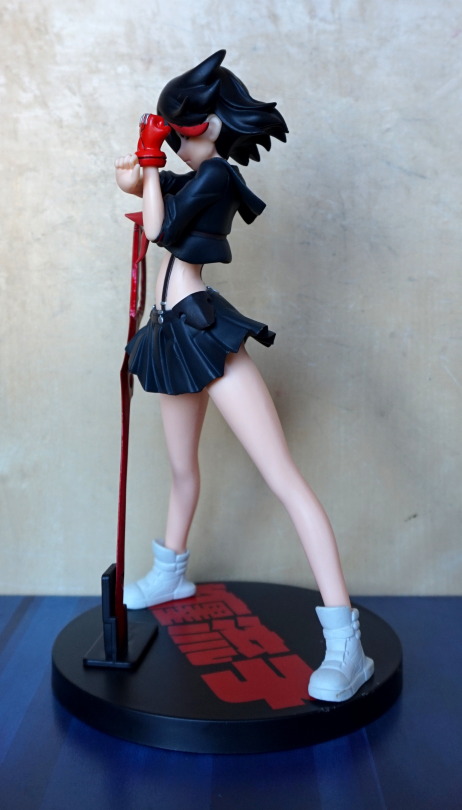 Not much to say about this angle – hair's nicely sculpted, and a nice detail on the skirt. 
Ryuko's right: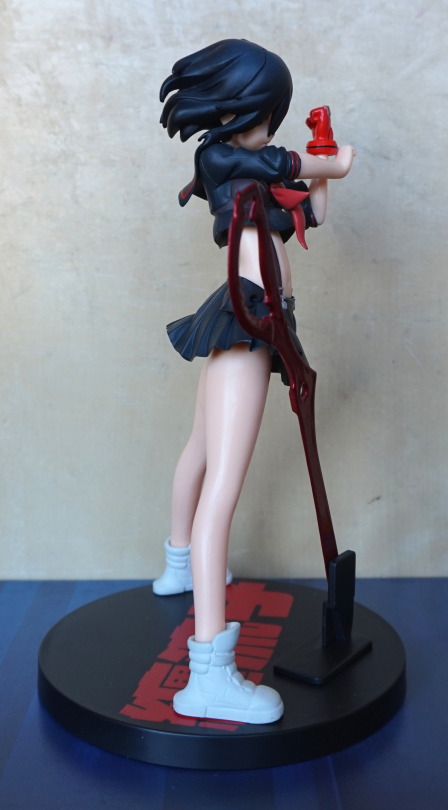 Pretty obvious seam in the hair on this side. Also an angle that shows off the lack of shading and shininess on the legs can make them look a bit odd. Boots are also an interesting shape. 
Back: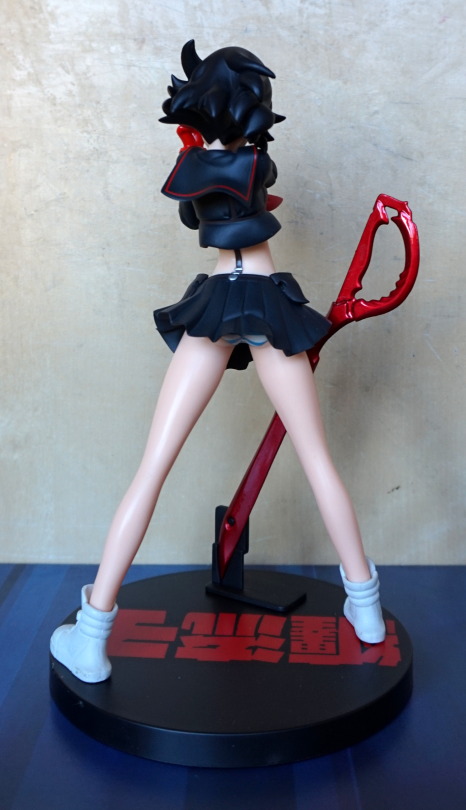 Back angle looks good, barring the aforementioned legs. A bit of pantsu present… The movement in the cloth is nicely done, and her hair looks good.
The scissor blade: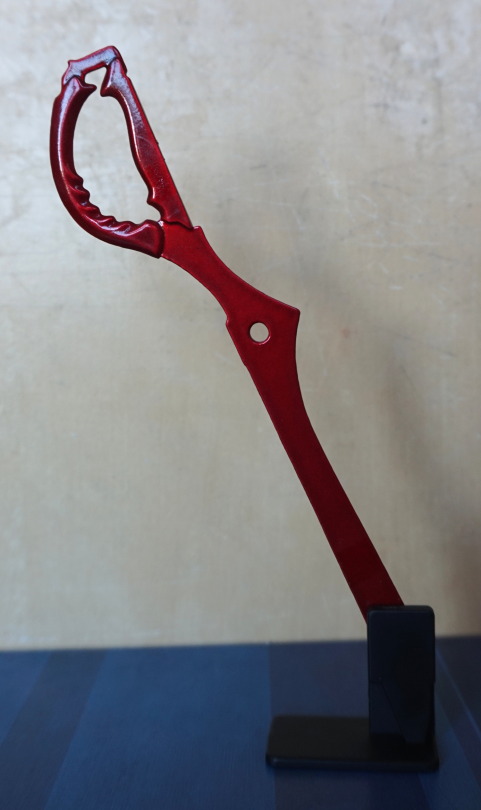 This is actually a standalone piece, with a stand to keep it on. The red paint has been done really nicely, and the glossiness really works for the blade.
The back: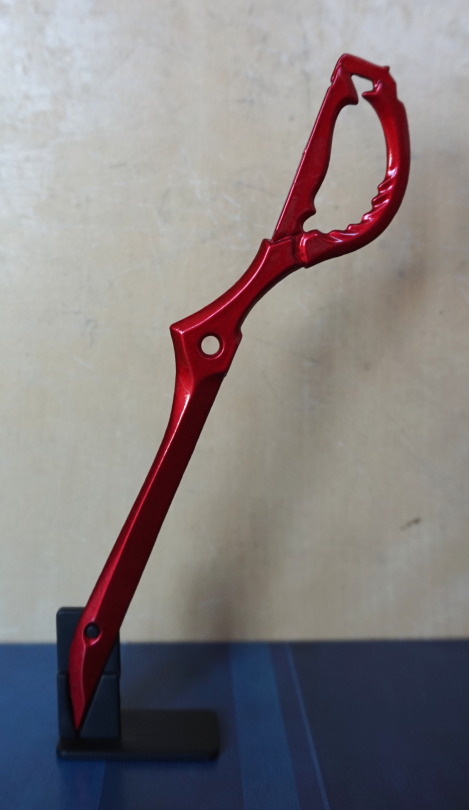 Here you can see where the scissor blade fastens in place. I like the design of this stand – it takes advantage of the design of the scissor blade, so there's no extra mould parts on the blade. This means you could choose to display it in some other manner, and it would work. She can't hold it though. 
All in all, I like this figure. I wouldn't pay the premium prices some people seem to for her, but she is solid for a prize figure.